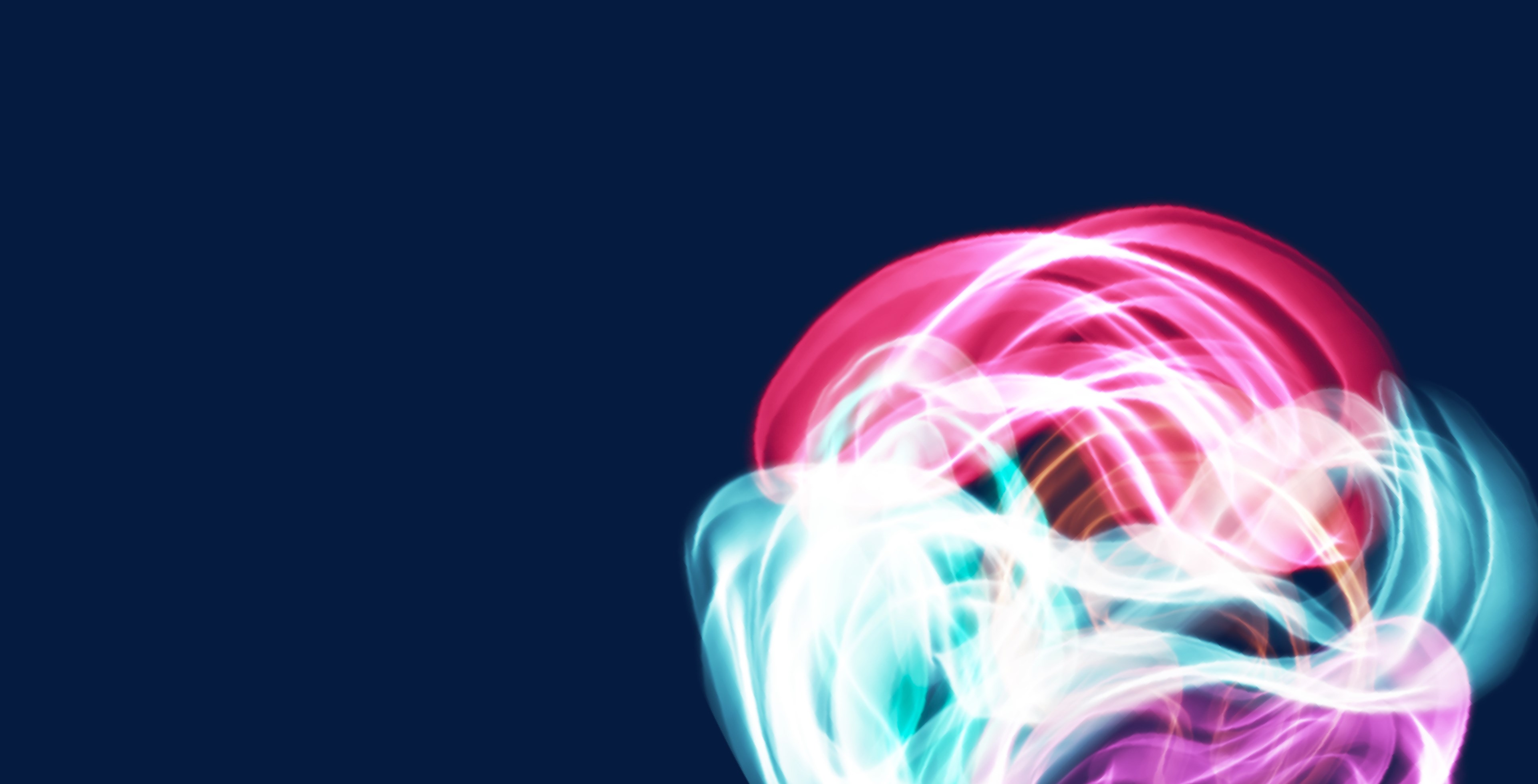 Entrepreneurs at Farrer & Co


Welcome to the Entrepreneurs info hub. On this page, which compliments the Entrepreneurs & Investors sector, you will find information around all the initiatives we run during the year, to support the Entrepreneurial ecosystem. From the bi-monthly Entrepreneurs Farrers 360 newsletter, to our podcast series "The Entrepreneur"; from our E&I brunches to Entrepreneurs Week, if you are a founder of a business, or someone who invests in fast growth businesses, or both, this page will be relevant to you and your business.
Our commitment


At Farrer & Co we are uniquely positioned to work with entrepreneurs given our focus across the firm on providing a first class, personal service to individuals and their businesses. Led by sector head Tom Bruce, we have a number of initiatives you may be interested in joining: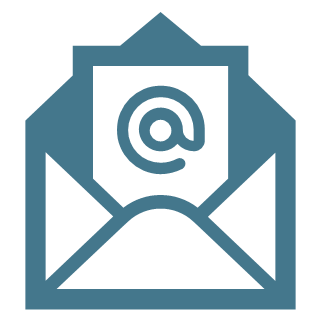 Entrepreneurs bimonthly newsletter. This focuses on topical issues we think are of interest to our entrepreneurial clients and contacts. Click here to view our latest edition. If you would like to be featured in an interview, please contact Oliver Watkins.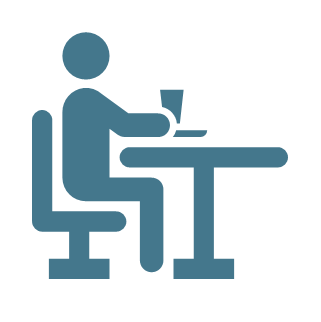 Entrepreneur & Investor e-brunches. These are informal gatherings of entrepreneurs and investors usually held every third Friday at 10am, hosted by us with guest speakers on topics such as The Future Fund and the impact of Covid-19 on a variety of entrepreneurial businesses. There is a varied agenda for each brunch but most importantly they are a chance to share experiences and make connections. If you are interested in participating, please contact Oliver Watkins.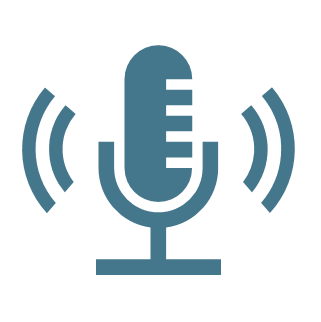 The Entrepreneur Podcast series. A deep dive into the real world problems that entrepreneurs are solving with their businesses, how they overcome challenges and what inspires them to keep pushing boundaries and setting new goals. If you would like to be featured in a podcast, please contact Oliver Watkins.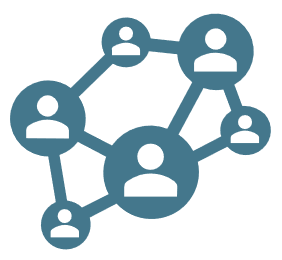 Entrepreneurs Week. Held every Autumn, Entrepreneurs Week is our flagship event in the year – our annual celebration of the vital and positive impact entrepreneurs make to both society and the economy. It is, first and foremost, a celebration of the creativity and dynamism of our entrepreneurs, so we welcome entrepreneurs and founders of businesses from all sectors, whether you are taking your first steps as a start up or whether you have founded and sold many businesses. Entrepreneurs Week 2020 was 100% virtual, highlighting the incredible innovation, resilience and leadership being shown by all who operate in the entrepreneurial ecosystem.
Please visit our microsite for further information about Entrepreneurs Week 2020.

Our clients

Thank you to our clients for participating in our ongoing Share Your Story campaign. This celebrates the achievements of the individuals behind each business and enables us to share some fascinating insights on life as an entrepreneur.
Our services


From setting up to exit and beyond. Here's how we can help entrepreneurs:
Corporate and M&A

Our advice on corporate issues encompasses everything in the life span of a business, including financing, structuring, governance, joint ventures, M&A, creating new entities and tax-efficient investment structures. Do you have questions about trademark licensing? Reputation management? We have specialists across the firm who can advise you on all matters, from commercial litigation and defamation to personal family matters and employment issues.

Commercial, data & technology

Our clients are innovating markets using the latest developments in areas such as blockchain and artificial intelligence. In particular we recognise that the ownership and management of data if often crucial to the success of businesses. Our team has extensive experience advising on these issues; including GDPR. We can also provide the full range of commercial and intellectual property advice on matters from standard terms and conditions through to detailed outsourcing arrangements.

Buying & selling property

Whether you are looking to invest in property or require property as a base for your business, we can advise you on acquisition and disposal, financing and property management. We advise on all aspects of property law including construction, planning, overage and development agreements.

Governance & regulatory

Governance is about running your business properly. We can guide you through the complex regulations and good practice rules with minimal delay and conflict, whether you are undertaking a major transaction, setting up a new venture or ensuring ongoing compliance.

Employees & employers

Our employment specialists provide advice that is direct, comes off the fence and is sensitive to your needs. We act for both employers and individuals, which allows us to advise you in either of these capacities - especially useful to an entrepreneur.

Tax & structuring

Proper tax planning is fundamental to protecting your assets. We can help you to create the most tax efficient structures and strategies to mitigate capital gains and inheritance tax, and to utilise business property reliefs.

When problems arise

If you ever find yourself in a dispute - with a commercial partner, an employee, a competitor, or even the Government - our litigation team has wide-ranging experience, from arbitration, mediation, and the Employment Appeals Tribunal to the Commercial Court, Technology and Construction Court, and Supreme Court.

Wealth, succession & family

If you are looking to move on to your next challenge, we can also advise on selling off or going public. If you wish to keep the business in the family, we can help with succession and wealth planning. Family issues can be just as complex as - if not more so than - your business concerns. Our award-winning team can advise you on everything from the everyday to the seemingly intractable, including pre-nups and cohabitation, divorce, custody and international jurisdiction disputes, family constitutions, wills, mental capacity issues and reputation management.
A bit about Entrepreneurs Week 2019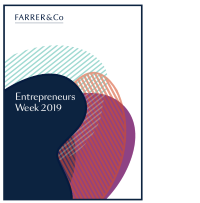 Last year we welcomed over 1,000 guests during 4 days and 12 events to our inaugural Entrepreneurs Week, at which we were delighted to hear from 40 speakers, all experts in their field.
Click here to view the 2019 brochure

Some more key topics


Below are some key areas we focused on during 2019 that still remain relevant today. We will be returning to some of these topics during #EW2020.
For Profit, For Good


A millennial makeover is influencing philanthropreneurs and impact investors. Traditionally philanthropy was seen an activity for those in the autumn of their lives. The received wisdom was that people would work hard and make their money, and then, later in life, give a decent slice of it away.
Not any more. Philanthropy is getting younger. The complex array of social issues dominating our lives is producing shifts that may be subtle rather than seismic, but are nonetheless profound. Likewise, in philanthropy's close cousin, social impact investment. Younger voices are strongly influencing the direction of travel.
Philanthropreneurs have emerged as active donors who use the entrepreneurial skills they have harnessed to make their own fortunes for charitable causes and public good.
The rise of the philanthropreneur


Many of today's socially aware philanthropists are determined to give in a strategic, targeted way. It is no longer a case of writing a cheque and disappearing over the horizon; instead, 'philanthropreneurs' have emerged – active donors who use the entrepreneurial skills they have harnessed to make their own fortunes for charitable causes and the public good.
Among the most entrepreneur-philanthropists are Bill and Melinda Gates. The Gates Foundation has a simple, yet powerful mission statement: 'All lives have equal value – we are impatient optimists working to reduce inequity'.
Now, more than ever, philanthropy is under the spotlight. How money is made is increasingly seen as inseparable from how it is given away. Private assets can still be deployed for the public good.
Networks and trusted advisers, including lawyers, tax and philanthropy advisers, private bankers and trustees, are vital to help navigate the global cross-border issues facing philanthropreneurs. A checklist for success for today's philanthropreneur might include:
A motivation to make life better for others
Giving money or time – or both – is a prerequisite
Embracing the creativity and using skills that have helped the entrepreneur to make money to solve other people's problems
Leading from the front, and leading by example – being hands-on comes with the territory of philanthropreneurship.
This ethos is being mirrored in social impact investment, where investors seek a financial return alongside making a difference in particular areas, for example businesses with social and environmental products, or those that promote gender equality and diversity.
These things matter to millennials, who, according to research by JPMorgan Private Bank, will inherit $30tn in assets from their parents by 2025. What to do with all that money? For many, the answer is to invest ethically, and invest sustainably: the same JPMorgan research revealed that sustainability was a priority for 86% of millennials. Investors as a whole are not far behind: the Global Impact Investment Network (the GINN) says that 65% have a vested interest in making the world a better place.
In April this year, the GINN - which estimates that the current size of the impact investing market is $502bn – published its guide to the Core Characteristics of Impact Investing. They are: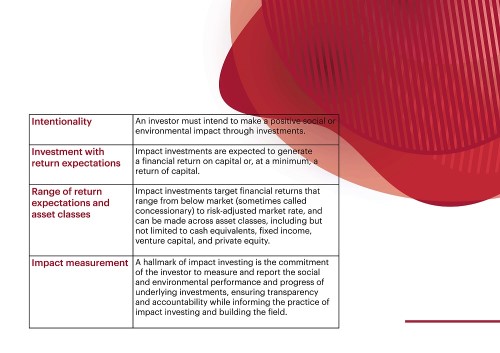 Those attracted to impact investment are not just family offices and foundations but also include banks, pension funds, financial advisors and wealth managers – all of whom are keen to demonstrate empathy with the Next Gen who are determined to invest with care and thought, with a view to making the world a better place while also generating financial returns. For them, it's for profit, for good.
How green is your business?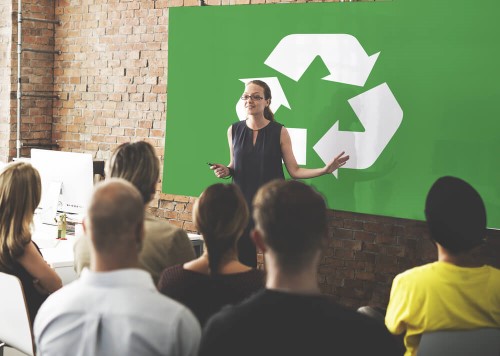 Ethical investment is here to stay not just because of the influence of millennials, but because it is increasingly quantifiable and measurable.
Environmental, Social and Governance (ESG) criteria now used by socially motivated investors can provide just those measures. ESG criteria are readily available through brokerage firms and mutual funds, and their availability helps trustees balance their fiduciary duties with picking the right investment, both in terms of the portfolio and with regard to reputation management. It is easier now to assess things like a company's environmental stewardship, the conditions its workforce operate in and the transparency of its accounting practices – things that are now seen as crucial in their own right but which can negatively impact both business and investor. Software can track and verify ESG performance; capital can be value-aligned.
According to the Sunday Times, a record £3.75bn was given to charity by Rich Listers in 2019.
Family Impact


Not only is social impact investment good for business, it is good for families, too. Many family offices will experience moments of tension, as younger family members sit across the table from the original wealth creators. Social impact investing breaks down these barriers and helps create a dialogue between generations. This may explain one aspect of the 2019 Sunday Times Rich List. According to the Sunday Times, a record £3.75bn was given to charity by Rich Listers in the 2019 List, but there was also a drop in the numbers giving away more than 1% of their wealth – down to 72 from the preceding year's total of 86. It is possible that the Sunday Times' drop is because a proportion of the philanthropists of yesteryear have replaced outright giving with social impact investment.
It is also likely that their commitment to sustainability starts at home. Green investors will be green in their own lives, and they'll look for businesses which reflects their values.
Those businesses, especially start-ups, will need private capital flowing into them, structured as effectively as possible and taking account of multi-jurisdictional, legal and regulatory matters. Thanks to the millennial makeover driving the approach of both philanthropreneurs and social impact investors, the good news is that sustainable businesses are here to stay.

Investing in Female Entrepreneurs


Women entrepreneurs still face barriers, but times are changing. We look at the emerging landscape.
Current statistics which look at female entrepreneurs are not flattering. According to The Alison Rose Review of Female Entrepreneurship, commissioned by the Treasury and published earlier this, only one in three entrepreneurs is female. Fewer UK women choose to become entrepreneurs than in best practice peer countries.
As Alison Rose, Deputy CEO, NatWest Holdings and CEO, Commercial & Private Banking, and author of the review said: "…the disparity that exists between female and male entrepreneurs is unacceptable and holding the UK back. The unrealised potential for the UK economy is enormous." The review cited research carried out by McKinsey & Co, which showed that companies with the greatest gender diversity on their executive teams are 21% more likely to outperform peers on profitability and 27% more likely to create superior value. Rose put a persuasive case to the effect that up to £250bn of new value could be added to the UK economy if women started and scaled new businesses at the same rate as UK men.
…the disparity that exists between female and male entrepreneurs is unacceptable and holding the UK back. The unrealised potential for the UK economy is enormous.
Rose's view that women are good for the bottom line has been heeded, and plans to increase the number of women entrepreneurs in Britain have been introduced by the UK government.
The Investing in Women Code was launched on 16 July 2019 with a commitment to support female entrepreneurship in the UK by improving their access to the advice, resources and funding needed to build a business. Many banks and venture capital firms have already pledged their support in which they promise to:
have a nominated member of the senior leadership team who is responsible for supporting equality in all its interactions with entrepreneurs


provide HM Treasury, or a relevant industry body designated by HM Treasury, a commonly agreed set of data concerning: all-female-led businesses; mixed-gender-led businesses and all-male-led businesses


adopt internal practices which aim to improve the potential for female entrepreneurs to successfully access the tools, resources, investment and finance they need to build and grow their businesses, working with relevant players in the ecosystem. My organisation will review these actions annually and make this commitment publicly available.
The government continues to look at other recommendations made in the Rose Review covering cultural and attitudinal barriers in the sense that women have been conditioned to see themselves as lacking entrepreneurial skills.
Checklist for Success


Have faith in your ability to make your business a success. Remember that: "There is a growing body of evidence that diversity fosters creativity and results in better decision making by encouraging new information and perspectives that more homogeneous groups may lack or disregard." (The Rose Report).
Think laterally. If men dominate the VC world, what about women? The FT discussed the growth of women-to-women lending in a must-read piece entitled Why female founders are tapping female investors for cash saying: "Female founders are taking matters into their own hands. They are increasingly seeking out female investors, while women experienced in the venture capital scene are setting up new networks and encouraging women to learn about angel investing". You might try Sarah Turner's Angel Academe, set up in 2014, which invests in tech companies with at least one woman on the founding team, or Suzanne Biegel's Catalyst at Large, which specialises in gender-smart investing. Another option is Jane VC, an early-stage (pre seed or seed) VC fund that looks for "highly scaleable software businesses with a strong technology component, with a focus on the future of work, future of healthcare and future of commerce" – with at least one female founder. See the article by associate Sally Mantel on Funding for Success.
Do your homework. Whether you end up pitching to men or women, or both, there's nothing more guaranteed to see you leave empty-handed than a poorly prepared presentation. You need facts and figures at your fingertips; you need to be able to explain, clearly and authoritatively, your business's growth prospects, its scalability and eventual exit strategy. Your pitch deck needn't detail a fully-fledged business plan but it does need to provide a good summary – with, of course, details about investors' potential profits. Part of doing your homework is careful research into prospective investors (and, as above, women-to-women might be best). Be diligent, find out how they like to be approached, and adhere to their requirements.
Entrepreneurs in context - interview with Tom Bruce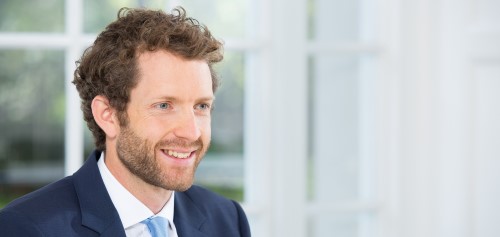 Tom Bruce is a partner in Farrer & Co's Corporate team known for his personable approach and outstanding client service. He acts for a number of high-profile owner-managed businesses and corporates. Here, he is interviewed by Employment Associate Emily Part about Farrer & Co's Entrepreneurs sector.
Tell me more about the Entrepreneurs sector at Farrer & Co. What led to its creation?
We have always acted for exciting, dynamic clients in this space – alongside family businesses, private businesses and private investors. Eighteen months ago, as a firm, we decided to reflect this in a more formal way, to ensure our entrepreneurial clients are aware of all the ways in which we can help them, whether that be taking on investment, scaling their businesses or planning for an exit.
What work does Farrer & Co typically do for entrepreneurs?
We work really closely with our entrepreneur clients throughout the lifecycle of their businesses, getting under the skin of what is important to them and where their commercial and personal interests lie. We advise on complex commercial contracts, IP and property issues, disputes, employment matters and tax planning. The critical thing is to identify commercial priorities and personal goals at the outset, so that we can keep a close eye on the strategy, and manage risk appropriately, as matters progress.
Have you been inspired by any of the entrepreneurs you have met?
So many of them! We jointly hosted a dinner recently for female entrepreneurs at which Dame Stephanie Shirley spoke brilliantly on her incredible life as a refugee, entrepreneur and philanthropist. Our guests were enthralled, and I would encourage anyone to watch her Ted Talk here. She has such resilience and determination, which are qualities I admire in many of the entrepreneurs we act for.
We work really closely with our entrepreneur clients throughout the lifecycle of their businesses, getting under the skin of what is important to them and where their commercial and personal interests lie.
What are some of the key pitfalls that entrepreneurs often come up against?
I think there are three key areas to be aware of:
Understanding where the value of the business is and then protecting it.


Getting to grips with what funding is needed, when, and from whom. The right investor will add value over and above their financial commitment.


Putting in place: (a) personal tax planning, and (b) the right governance structure for the business for the relevant stage in its life cycle.
What do you enjoy about working with entrepreneurs?
From the largest companies in the world to the most exciting start-ups, entrepreneurs are responsible for driving change, creating new markets and confronting social and environmental challenges. London is at the heart of this exciting world. The availability of funding, talent and dynamic individuals has enabled London to strengthen its position as a global hub for entrepreneurs and generate an environment that inspires creativity, dynamism and disruption. We celebrate that in our entrepreneurs week every year.
How important are relationships to entrepreneurs?
Relationships are critical for entrepreneurs, as they can often feel isolated. An entrepreneur needs an experienced team around them, from tech and legal to tax and accounting. The interaction between the entrepreneur and that team doesn't need to be overly intense or costly – especially at the outset. We often find our entrepreneurs most value a catch-up coffee, simply to discuss where they're at and to bounce ideas off us.