Abolishing ASTs – radical change for landlords
Insight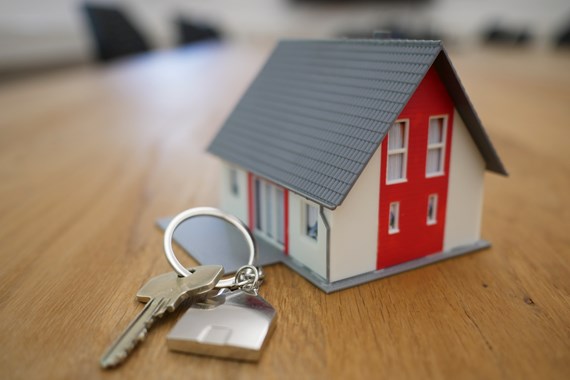 The government's white paper on a Fairer Private Rented Sector was published on 16 June. The headline is the proposed abolition of section 21 Notices, which for decades have allowed landlords to regain possession of dwellings let on assured shorthold tenancies (ASTs) on "no fault" grounds. The government has affirmed its manifesto pledge to scrap section 21 before and it is highly likely to happen, as the proposal has cross-party support. This change alone will have radical implications for the private rented sector and landlords need to start thinking what it means for them.
Why?

Since 1997 the AST has been the default short term residential tenancy. The ability to serve "no-fault" notices to quit on two months' notice has been highly beneficial to landlords, providing a simple means to ensure appropriate increases in rent and to deal with difficult tenants without court proceedings. In recent years the government has eroded this power to achieve other policy goals (such as the provision of EPCs or to prevent "retaliatory evictions"), but what is their case for further change?

The government calculates that 1.6 million people live in "dangerously low-quality homes". One concern is that the fear of section 21 notices makes tenants reluctant to challenge the bad practice of some landlords. In addition, "tenants feel they cannot put down roots in their communities or hold down stable employment". The paper cites evidence that "children in insecure housing experience worse educational outcomes". In short, s.21 notices contribute to various unacceptable social problems.
How?

There are indications that a Renter's Reform Bill will come forward in the first quarter of 2023. The government proposes a 12 point plan within which the key points for landlords are:
Abolition of section 21 notices: a landlord will only be able to end the tenancy in "reasonable circumstances, which will be defined in law". These are not yet defined, but may well be similar to the existing grounds for possession for assured tenancies (ATs).


A new system: all ASTs and ATs will be moved onto a new single system of "periodic tenancies", without fixed terms. After a first implementation date all new tenancies will be periodic tenancies. After a second implementation date all existing ASTs and ATs will transition to the new system. The intended end result is that all tenants will be protected from section 21 eviction.


Rent control: the government proposes to only allow rent increases once a year, to end the use of rent review clauses and to improve a tenant's ability to challenge excessive rent increases through the First Tier Tribunal.
Consequences

As with other aspects of life in 2022 (strikes, inflation, energy crises) the pendulum is swinging back to the 1970s and 1980s: we are returning to an age of increased security of tenure and rent control for tenants in the private rented sector.

As ever, regulations targeted at irresponsible landlords in the sector will place substantial burdens on responsible landlords. The section 21 notice was a simple means by which landlords could deal with the chronic non-payer of rent or the tenant whose disruptive and anti-social behaviour was a problem in the community. It will no longer be possible for landlords to deal with problem tenants without going to the disproportionate cost of legal proceedings.

The white paper promises to "reform grounds for possession to make sure that landlords have effective means to gain possession of their properties when necessary" and to "expedite landlord's ability to evict those who disrupt neighbours through anti-social behaviour and introduce new grounds for persistent arrears". It proposes a new mandatory ground for eviction where the tenant has been in arrears for at least two months three times in the last three years, irrespective of the arrears balance at the hearing. However, landlords who have experienced the costs, risk and delays of possession proceedings (and the ability of wily tenants to play the system) will be forgiven for wondering whether the reality can ever match the rhetoric.

In an inflationary period, landlords will need to raise rents regularly to ensure that yields do not go down in real terms. The intent is that tenants shall have the ability to challenge "disproportionate" increases in rent. Past experience of the First Tier Tribunal suggests that disagreements are unlikely to be resolved in a timely fashion.
There may be unintended consequences to these changes: it is arguable that the double-whammy of increased security of tenure and rent control could have a negative effect on some housing conditions if responsible landlords exit the sector or lack incentive to invest in the fabric of their properties. These are complex political questions on which there will obviously be differing views, but landlords across the country will now be asking themselves whether they are content with their existing AST tenants for the long term.
If you require further information about anything covered in this blog, please contact James Maxwell or your usual contact at the firm on +44 (0)20 3375 7000.
This publication is a general summary of the law. It should not replace legal advice tailored to your specific circumstances.
© Farrer & Co LLP, July 2022