Acas guidance on disciplinary and grievance procedures during the coronavirus pandemic
Insight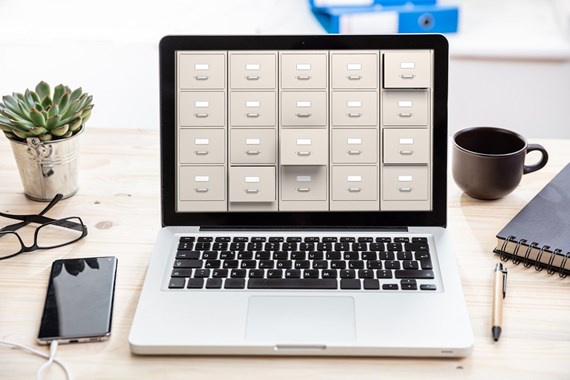 We recently produced a guide on conducting virtual workplace investigations, setting out the critical considerations for businesses holding workplace investigations.
Acas has now published guidance on handling disciplinary and grievance procedures during the coronavirus pandemic. The guidance isn't long and is easy to follow, and for employers who find themselves having to handle such matters during this time, it is important to read this new guidance in full. We provide a short summary here.
What the guidance covers
It is important to note at the outset that the coronavirus outbreak and the impact it has had on our working practices, does not permit employers to dispense with or otherwise shorten a proper disciplinary or grievance procedure. Certainly practices will need to be adapted, for example, to accommodate best practice on social distancing or the fact that we are working remotely. However, the law on unfair dismissal remains unchanged and Acas in its guidance is clear that employers should still follow its Code of Practice on Disciplinary and Grievance Procedures. To do otherwise, could affect the fairness of any potential dismissal, and could result in a potential 25 per cent uplift in compensation being awarded in the event of a successful Employment Tribunal claim.
Having said that, employers are advised to give careful consideration to whether it is fair and reasonable at the current time to carry on with or start a disciplinary or grievance procedure. Acas sets out some considerations which employers should take into account when deciding if a disciplinary or grievance procedure should still go ahead, including the health and wellbeing of employees, whether the process can be carried out in accordance with public health guidelines, and whether it will be fair, reasonable and practicable for video technology to be used for employees working from home.
The Acas guidance does not go into detail about how to conduct a disciplinary or grievance procedure at the current time, suffice to say that usual rules still apply (as mentioned above). However, further advice can be found in our note on conducting virtual investigations, here.
What if someone is on furlough?
Acas takes the view in its guidance that it is still possible for furloughed employees to take on various roles in disciplinary or grievance investigations or hearings, including if they are the person under investigation, chairing a hearing, acting as a witness or companion, or taking a note, provided that such participation is voluntary.
Our view is that this position could be problematic and should be treated with caution by employers unless and until a similar view is taken by HMRC in its guidance on the Coronavirus Job Retention Scheme. That guidance makes it clear that employees cannot undertake any work when on furlough. Although it is permitted for a furloughed employee to take part in volunteer work, this only applies if that work "does not provide services to or generate revenue for" their employer. While attending your own disciplinary or grievance hearing may not be considered a service to the employer, it seems to us to be too much of a stretch to think that activities such as chairing a disciplinary hearing would not count as providing a service to an employer, even if done voluntarily, and that there must be a risk it will constitute "work" under the furlough job.
Since the consequences for employers of getting this wrong are serious (payment of the grant for the employee found to be doing work could be withheld or need to be repaid), careful consideration will need to be given to whether it is worth involving that person in an investigation or hearing while they are furloughed. Are there safer alternatives which employers could pursue instead? For example, bringing the individual in question off furlough for a period in order to carry out the procedure, using someone who is not furloughed to carry out the role, or delaying the procedure until the end of the furlough scheme?
Conclusion
The basic premise of this Acas guidance is that, if disciplinary issues or grievances arise during the coronavirus pandemic, employers should not be tempted to use the current situation as an excuse to circumvent proper procedure. Careful planning is also essential, both as to whether pursuing a disciplinary or grievance at this time is the right course of action to take, but also, if it is, how to go about doing that in a fair manner.
If you require further information about anything covered in this briefing, please contact Maria Strauss or Amy Wren, or your usual contact at the firm on +44 (0)20 3375 7000. Our team has extensive experience advising on the conduct of investigations (please see our Investigations Brochure).
This publication is a general summary of the law. It should not replace legal advice tailored to your specific circumstances.
© Farrer & Co LLP, May 2020