Brexit: what does the trade deal mean for UK employment law? Your questions answered
Blog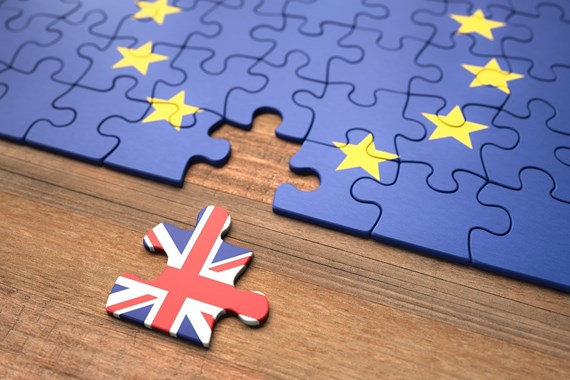 On Christmas Eve 2020, the UK and EU got the Trade and Cooperation Agreement (TCA) over the line – a sizeable stocking-filler if ever there was one – and at 11pm on 31 December 2020, the UK left the EU customs union and single market.
At 1,246 pages, and covering everything from telecommunications to transport and subsidies, the TCA is not the easiest document to digest. For an overview of its core provisions, the government has produced a much shorter (34 page) summary. However, from one extreme to the other, this deals with "labour and social standards" in four short sentences. Since this is unlikely to answer all your questions about how the TCA might affect UK employment law, we try to do so in slightly more detail here.
1. In what context does the TCA deal with employment law?
Employment law in the TCA is covered by the section that deals with arrangements for trade, entitled "Level playing field for open and fair competition and sustainable development".

It is worth noting therefore that, when it comes to employment law and rights, the primary stated concern of both the UK and EU is to prevent the other from cutting standards to reduce costs and bolster trade to the detriment of the other.
2. What are the main employment commitments in the TCA?


The parties have agreed to the "non-regression principle". This is an agreement not to reduce the level of employment rights in place on 31 December 2020, or fail to enforce such rights effectively, in a manner which affects trade or investment. In addition, the UK and EU have agreed to "strive to increase" their respective levels of employment protection.
The overall effect of this is (on the face of it) to restrict the ability of the UK to make significant changes to existing employment law, since that is inevitably likely to affect its competitive edge over the EU. So at face value we should not expect to see any wholesale removal of workers' rights or material changes to statutory provisions. However, the provisions do give the UK scope to make 'minor' changes which don't affect trade, and to diverge in the future, and we consider what that might look like in more detail below.
The TCA also commits the UK and EU to respecting the rights set out in the European Convention of Human Rights (ECHR). This does not prevent the UK from changing or even replacing the Human Rights Act 1998, but it can only do so in a way which maintains the principles of the ECHR. The UK has also affirmed its commitment to the International Labour Organisation Declaration, which includes a commitment, amongst other things, to recognise the right to collective bargaining, eliminate discrimination, and abolish forced and child labour.
3. What has been agreed about domestic enforcement of employment rights?


The UK has also committed to maintaining a system of effective enforcement of employment protections and working conditions. This includes:
Maintaining an effective inspection system.


Ensuring judicial proceedings against violations can be brought by public bodies and individuals in a timely manner.


Providing effective remedies, including interim relief.
Commentators are already questioning whether our existing systems are in fact compliant with this commitment. There is currently a significant backlog in the Employment Tribunal system, a paucity of public authorities policing employment standards (although the government has committed to setting up a Single Enforcement Body to promote employment rights), and a recent case (Steer v Stormsure Limited) has suggested that the lack of interim relief as a remedy in discrimination proceedings is in breach of the ECHR. All of this could prove problematic for the UK government so watch this space to see if any action is taken as a result.
It will also be interesting to see what impact these provisions have on the government's reported desire to reintroduce tribunal fees, or its ability to cap compensation in discrimination claims.
4. What does this mean for existing EU-derived employment law?


All EU-derived law operating in the UK on 31 December 2020 will remain in effect as "retained law". The TCA will therefore have no immediate impact on existing rights that have come from Europe, such as those under TUPE or the Working Time Regulations, which will simply continue in their current form for the time being.
However, as can be seen in the next question, the UK now has greater scope to make changes to law currently in place.
5. Can the UK depart from existing EU-derived employment law?


In short, yes, and the UK government has already stated in relation to employment that "retained EU law will not have a special place on the UK's statute books". However, the UK's ability to change its employment law is not unfettered, and as mentioned above, will be subject to its level playing fields obligations under the TCA, as well as other international commitments (including the ECHR).
So what might this mean in practice?
Existing legislation


There are undeniably some employment-related EU Directives which have not found universal favour in the UK. However, the UK's commitment not to weaken levels of protection in a manner which affects trade makes it unlikely they will be repealed in their entirety. Instead, the government may seek to amend them in a specific and limited way.
Possible changes might include:
TUPE – the government might seek to make these more "business friendly", for example, by relaxing the consultation provisions or giving employers more freedom to harmonise terms and conditions post-transfer.


The Agency Worker Regulations 2010 – these have often been condemned as complex and unpopular.


Collective redundancy – there have been calls to increase the number of affected employees at which collective consultation is triggered.


Working Time – there is already speculation that the government is planning to scrap the 48-hour cap on weekly working hours, as well as amend rules on rest breaks at work.


Holiday pay – some ECJ decisions on holiday entitlement and pay have proved complex and unpopular (eg the calculation of holiday pay, or carry over of holiday entitlement).


Discrimination awards – there has been speculation that the government may seek to introduce a cap on compensation.
Whether such changes come into effect may depend on the strength of any opposition, particularly from the unions, to action which potentially waters down workers' rights.
Existing case law


The lower courts (Employment Tribunals, Employment Appeal Tribunals and High Court) must continue to interpret domestic legislation implementing EU rights in accordance with EU law. They are also required to follow existing decisions of the ECJ, unless a contrary decision has been made by the Supreme Court or Court of Appeal.
The Supreme Court and Court of Appeal have much greater freedom to diverge from existing EU law. They now have scope not to follow ECJ decisions made prior to 31 December 2021 "if it seems right to do so".
However, as powerful as this right potentially is, it seems unlikely, in the absence of any parliamentary legislation amending domestic employment law, that the senior courts take a radically divergent approach to interpreting existing law, given the risk of breaching the TCA's non-regression provisions.
6. What about future EU laws?


New EU legislation
The UK is not required to implement any EU Directives introduced after 31 December 2020.

There are a number of EU Directives currently in the pipeline (for example, on predictable working conditions and work-life balance for parents and whistleblowing). Although some of what they cover is already in UK law, it will be interesting to see whether the government introduces legislation to mirror the provisions or whether this might represent the start of divergence between the two systems.

There is a potential risk that, if the UK does not introduce employment provisions which are broadly in line with new EU legislation, such that a significant divergence in rights emerges which affects trade, it could find itself in breach of its obligation to "strive to increase" labour protections. However, in practice, the UK has tended to offer greater employment protections than the EU minimum and so this risk seems low in the immediate future at least.
New ECJ case law


Any decisions made by the ECJ after 31 December 2020 are no longer binding on UK courts or tribunals, although they may have regard to ECJ decisions where relevant. This means UK case law could create a divergence from EU law.

However, usual principles of precedent continue to apply. So, where rulings of senior courts exist on interpretation of EU law, lower courts will be required to follow that. Even where no such rulings exist, it seems likely that the lower courts will take a cautious approach and follow new ECJ rulings, particularly while the TCA is bedding in.

The interesting time will come when a case comes before one of the UK's senior courts in which they have scope to depart from a new ECJ ruling. This could lead to greater disputes between parties and potentially more appeals in cases where a new ECJ decision could affect the outcome.
7. What will happen in the event of a perceived breach by either party?


The TCA commits both parties to making all efforts to address any disagreement. A bespoke dispute resolution procedure will apply in the event of a perceived regression of employment standards by one party. This is staged as follows:
Consultation: the parties shall enter consultation "with the aim of reaching a mutually satisfactory resolution".


Expert panel arbitration: if no satisfactory resolution has been reached after a 90-day consultation period, a panel of experts will determine whether a party has breached its obligations. The complaining party will be entitled to seek "temporary remedies", including compensation, during the expert panel stage.


Rebalancing measures: if one party believes that there has been a significant divergence between the parties, which has materially impacted trade or investment, it can take "rebalancing measures" to address the situation. This includes the imposition of tariffs. Significantly, however, any assessment of the impact of any divergence must be based on "reliable evidence and not merely on conjecture or remote possibility" and parties can request that proposed measures are referred to an arbitration tribunal before they can be introduced.
Conclusion


Under the new TCA, the UK has agreed to maintain current employment standards, with the freedom to diverge on issues which do not impact on trade or investment. Given everything going on at the minute, it is unlikely that any significant employment changes will be made in the immediate future.
Whether the status quo continues in the long term is another question. The available sanctions for breaching the non-regression provisions have the potential to be severe and many are hoping it will deter the UK from watering down employment protections. However, concern is already being expressed. The Institute for Policy Research has concluded that the TCA leaves workers' rights at "serious risk of erosion" and that the dispute resolute process sets "such a high bar for proof" it will only be enforced very rarely.
The Coronavirus pandemic has put considerable pressure on the UK's finances and job market. As we saw in the last financial crisis, there is a risk at times like this that a desire to stimulate the economy and support business can lead to a deterioration of employment protections. Although the Prime Minister has promised that the government is not going to regress on these protections, reports are already circulating in the press that the Department for Business, Energy and Industrial Strategy has started to put together proposals to deregulate workers' rights. Only time will tell whether the UK's employment laws stay broadly aligned to those in the EU, or whether divergence starts to creep in.
If you require further information about anything covered in this blog, please contact Rachel Lewis, Amy Wren, or your usual contact at the firm on +44 (0)20 3375 7000.

This publication is a general summary of the law. It should not replace legal advice tailored to your specific circumstances.

© Farrer & Co LLP, January 2021