Coronavirus: a few employer updates – a new Treasury Direction for the furlough scheme and other developments
Blog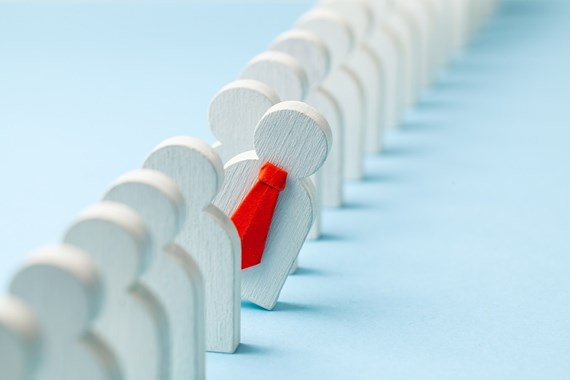 This is a quick blog to keep employers up to date on a few recent coronavirus-related developments.
Furlough Scheme: a new Treasury Direction
As employers will know, the Coronavirus Job Retention Scheme (JRS) or furlough scheme has been extended until the end of October albeit in a modified form – namely, from July employers will have the ability to bring employees back to work part-time, and from August employers will need to start contributing to the cost of the furlough scheme. For more details, see our Q&A on flexible furlough and the extended furlough scheme.
The government has now published a new Treasury Direction for the extended scheme. This is the document which implements the JRS and sets out the legal framework by which it will operate. On the whole, the Treasury Direction replicates previous Directions on the JRS and mirrors the information set out in the government's recently updated guidance. Since HMRC's position is that employers should focus primarily on the published guidance, we recommend that employers should continue to use that as their first port of call if they have any queries about how the scheme should operate – details of the relevant guidance is set out in our Q&A document mentioned above. However, in brief, here a few headline points from the Treasury Direction:
It wasn't entirely clear in the government's recent guidance whether the need for there to be a "written agreement" to flexibly furlough employees also required employees to sign to confirm their agreement. The new Direction confirms that this is not the case and that the agreement only needs to be confirmed in writing by employers. Nevertheless, where possible, we would still suggest asking employees to sign to confirm their hours and shifts, to avoid potential disputes in the future.


An agreement to furlough employees must be made prior to the beginning of the furlough period and must not be made retrospectively (although it can subsequently be varied).


The flexible furlough calculations remain hideously complicated and may require some seriously cold towel thinking to get your head around them.


All furloughed employees will become "flexibly furloughed employees" and so subject to the flexible furlough calculations. The exception to this is if employees do not do any work during a JRS claim period. This means it is still possible for employers to rotate employees on and off furlough – ie with employees spending some time fully furloughed and some time fully back at work – but to do this claim periods must coincide exactly with periods of no work.


The Treasury Direction has been amended to state that "integral to the purpose" of the furlough scheme is that payments are to be used by employers to "continue the employment of employees" for whom claims have been made. It is unclear whether the implication of this is that employers will be unable to claim the grant for employees who are under notice. However, this position appears to contradict the employee guidance which still states that "your employer can still make you redundant while you're on furlough".
Other developments
If you require further information about anything covered in this blog, please contact Amy Wren, or your usual contact at the firm on +44 (0)20 3375 7000.
This publication is a general summary of the law. It should not replace legal advice tailored to your specific circumstances.
© Farrer & Co LLP, June 2020