Coronavirus: a few updates for employers
Blog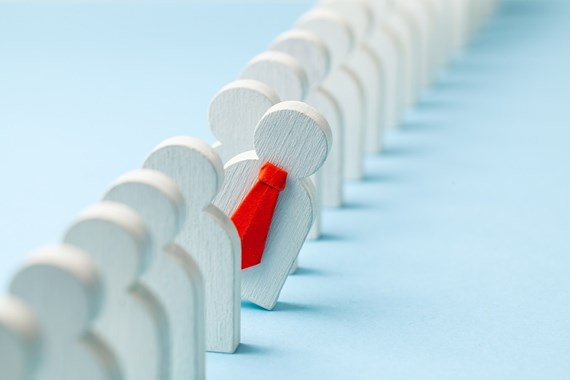 In the past week, there have been a few employment-related coronavirus updates which we wanted to share in case they are of use to employers.
Five steps to working safely


Many employers will be starting to consider the potentially long and winding road to returning to work. Last week we set out our ten key takeaways from the various guidance notes the government has published on making workplaces safe for returning employees.
The government has now published an overview document on Working safely during coronavirus: 5 steps to working safely. This sets out the practical actions businesses can take in the following five areas:
Carry out a COVID-19 risk assessment.
Develop cleaning, handwashing and hygiene procedures.
Help people to work from home.
Maintain 2m social distancing, where possible.
Where people cannot be 2m apart, manage transmission risk.
Further details about the possible steps employers could take to protect the health and safety of employees in the workplace can be found in our FAQs on returning to work.
The government has also published Coronavirus: safer travel guidance for passengers, which may be helpful for employers and employees when considering people's commutes to work.
Health and Safety Executive guidance


One of the main considerations faced by employers in relation to the coronavirus pandemic is how they can comply with their duty to protect the health and safety of their employees. To assist employers with this duty the Health and Safety Executive (HSE) has produced a webpage on Working safely during the coronavirus outbreak. This includes:
A short guide on the steps employers can take to help manage the risk of coronavirus.


A longer guide on talking to employees about working safely during the coronavirus outbreak. Particularly useful in this guide are a series of questions which employers can ask to help plan for different aspects of the return to work, including: socially distancing at work, organising the workplace, sharing information and guidance and cleaning and sanitising during work.
HSE also has guidance for employers on managing risks and risk assessments at work, including a template risk assessment.
Statutory Sick Pay Rebate Scheme


Last month, we reported that the Government has enacted the Coronavirus Statutory Sick Pay (SSP) Rebate Scheme (the Scheme), under which eligible employers will be able to reclaim SSP paid to employees due to coronavirus.
The government has now updated its guidance on the Scheme to confirm that the online service for reclaiming SSP will be available from 26 May 2020. The guidance also contains new information about getting ready to make a claim and what you will need to make a claim.
For more information on eligibility and what can be claimed under the Scheme, see our blog here.
Equality and Human Rights Commission guidance for employers


The Equality and Human Rights Commission (EHRC) has published a webpage on coronavirus guidance for employers. This gives advice on how employers can reduce the risk of discrimination in the decisions they make during this time, including in relation to changing the ways employees work, choosing how to pay those self-isolating, and making decisions around furloughing and redundancy.
In addition, the EHRC has published specific guidance about coronavirus and pregnancy and maternity, which includes reminders for employers to help reduce the impact of the pandemic on pregnant works and those on maternity leave to ensure they don't face discrimination.
New coronavirus symptoms added by government


The government has updated its Stay at home guidance, on when people with possible coronavirus systems, or living with people with symptoms, should self-isolate. The guidance now includes "a loss of, or change in, your normal sense of taste or smell" as a coronavirus symptom which will necessitate people to stay at home for the time periods set out in the guidance.
Employers should ensure that any relevant policies reflect this latest advice.
Guidance on coronavirus and mental health


Last week was Mental Health Awareness Week, and to coincide with that Acas published guidance on Coronavirus and mental health at work. This includes chapters on supporting your staff's mental health and managing workplace mental health. The extra strain that some individuals and families may be feeling as a result of the coronavirus pandemic and the current period of lockdown has been well-documented. This guidance may be useful for employers who are considering how to support staff members during this time.
If you require further information about anything covered in this blog, please contact Amy Wren, or your usual contact at the firm on +44 (0)20 3375 7000.
This publication is a general summary of the law. It should not replace legal advice tailored to your specific circumstances.
© Farrer & Co LLP, May 2020