Coronavirus: an update on Statutory Sick Pay
Blog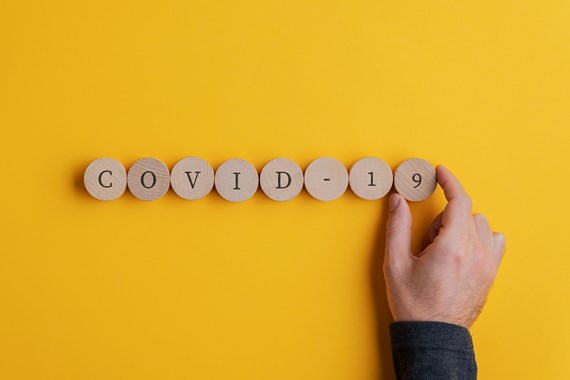 Our latest guidance note as at 16 April on the "Coronavirus: reclaiming Statutory Sick Pay under the Rebate Scheme" can be found here.

The law on Statutory Sick Pay (SSP) has changed (and may continue to change) during the unfolding Coronavirus outbreak.
In order to qualify for SSP an employee must be absent from work due to incapacity. This is defined as: "A day on which the employee concerned is, or is deemed in accordance with regulations to be, incapable by reason of some specific disease or bodily or mental disablement of doing work which he can reasonably be expected to do under that contract" (section 151(4), Social Security Contributions and Benefits Act 1992).
The Government has already announced a number of changes it is making to SSP as a result of Coronavirus. The Statutory Sick Pay (Coronavirus) (Suspension of Waiting Days and General Amendment) Regulations 2020 which implement these changes has now come into effect.
In summary, the new regulations confirm the following:
That SSP can be paid from the first day of an employee's absence from work (rather than the fourth day, which has been the case up until now), where an employee is incapable, or deemed incapable, of doing work by reason of Coronavirus. SSP increases to £95.85 per week on 6 April 2020.


That the definition of who will be deemed "incapable to work", and so entitled to SSP (under the definition above), has been expanded to include those who are isolating themselves "in such a manner as to prevent infection or contamination with coronavirus". The new regulations contain a schedule which sets out that the following people will be entitled to SSP under this provision:

- People with symptoms of Coronavirus who are self-isolating for seven days.

- People who live with someone who has symptoms of Coronavirus, and so need to stay at home for 14 days.

- People in the category above, who subsequently develop Coronavirus symptoms and need to self-isolate for seven days from the onset of symptoms.
This position mirrors the Government's guidance on who should self-isolate, which can be found in its "Guidance for households with possible coronavirus infection".
These changes will apply retrospectively from 13 March 2020. The amendments had originally been stated to expire after eight months, but that expiry mechanism has gone – there is no time limit and the amendments will be subject to review.
On 16 April, the government amended the SSP regulations to extend the group of those entitled to SSP to include those in clinically extremely vulnerable groups who have been notified that they should stay at home at all times until the end of June (known as "shielding"). The Explanatory Memorandum to the amendments explains that "this is intended as a safety net for individuals, in cases where their employer chooses not to furlough them under the Coronavirus Job Retention Scheme". For information on how eligible employers can reclaim SSP under the government's rebate scheme, see here.
We appreciate that this is a stressful and worrying time for our readers (and for so many), and we do hope that you find the guidance contained in this blog useful. If you are interested in formally engaging the firm and require further tailored advice in relation to what is covered, please contact Amy Wren, or your usual contact at the firm on +44 (0)20 3375 7000.

Please note that our Employment team is currently experiencing a very high volume of queries in light of the COVID-19 outbreak, which unfortunately means that we are unlikely to be able to respond to informal queries of a more general nature, given the need to prioritise urgent queries from existing or new clients. We hope this blog is, however, helpful in addressing some of those more general queries.


This publication is a general summary of the law. It should not replace legal advice tailored to your specific circumstances.
© Farrer & Co LLP, April 2020