Coronavirus: Budget 2021 - furlough scheme extended and other employment-related Covid news
Insight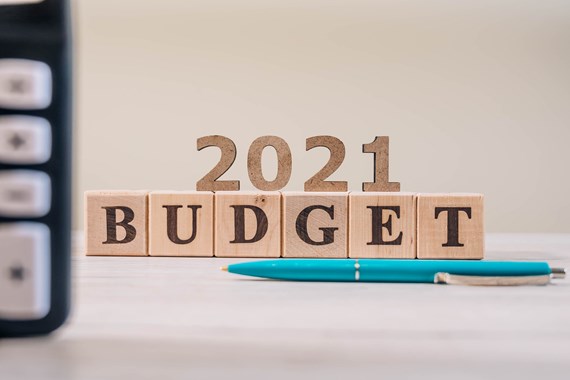 The Budget 2021 has confirmed that the furlough scheme is being extended until the end of September 2021.
In his Budget statement on Wednesday 3 March, the Chancellor Rishi Sunak, announced that the furlough scheme will continue to pay 80 per cent of employees' wages for unworked hours for another six months (subject to a cap of £2,500 per month). Employers will be expected to contribute towards wage costs from July 2021, once the economy starts to re-open.
In this blog, we look at what we know about the detail of the extended furlough scheme, along with other Coronavirus employment-news, including the continuation of work from home guidance and the postponement of enforcement of gender pay gap reporting.
Extension of furlough
The detail
Although we should expect updated guidance in due course, here is what we currently know about the extended (re-extended?) furlough scheme:
The furlough scheme will now end on 30 September 2021.


Furloughed employees will continue to receive 80 per cent of wages for hours not worked during this period, up to a maximum of £2,500 per month.


Up until the end of June, employers will only be required to pay employer National Insurance and pension contributions. This reflects the government's "Roadmap out of lockdown", in which it anticipates removing all legal limits on social contact by 21 June 2021.


Employers will also be expected to contribute towards the cost of wages for hours not worked by furloughed employees from July onwards as the economy reopens, as follows:

- 10 per cent in July.
- 20 per cent in August and September.


It is expected, although not yet confirmed, that flexible furlough will continue to be an option, meaning employees can work some of their hours (for which they should be paid in full) and be furloughed for the remainder.
Commentary
It is a strange thought that the furlough scheme (or Coronavirus Job Retention Scheme to give it its proper name) did not feature in the Budget this time last year. Yet just a few short weeks later, it was put in place at breakneck speed, originally until the end of May 2020. We have now learned it will continue until 30 September 2021 – a total of 18 months, compared to the original expectation of just three.
In December, the furlough scheme was extended until 30 April 2021. That this has now been extended again is not a surprise (and I'm not just talking about the fact that it was announced in the press a day before the Budget). Since the introduction of Tier 4 before Christmas, and the January lockdown, it has been clear that additional financial support would be required to prevent large-scale redundancies if the scheme ended with a "cliff edge" in April. This view was only reinforced when the government announced its "Roadmap out of lockdown", confirming that restrictions would continue until at least June 2021.
The Chancellor's approach up until now has been to extend the furlough scheme in fits and starts, a few months at a time, often with very little notice (remember plans for a Job Support Scheme, only for it to be shelved and the furlough scheme extended just five hours before it was due to end). To extend it by another five months now is a bold move in comparison, and suggests real concern about the risk of steep rises in unemployment without additional support. It shows a recognition that if businesses are to survive and emerge successfully out of the Coronavirus pandemic – and importantly hold onto staff while doing so – they are going to need a financial buffer to assist with staff costs while they get back on their feet.
Further job support from the budget:
Apprenticeships – the government will pay £3,000 for each new apprentice hired between 1 April to 20 September 2021. A new flexi-apprenticeship programme is also being introduced.


Self-Employment Income Support Scheme - support for self-employed workers will continue under the Self-Employment Income Support Scheme (SEISS). A fourth grant will cover the period from February to April, worth 80 per cent of average trading profits up to £7,500. A fifth grant will be available from July until September. The SEISS has long been criticised because only people who had been trading in 2018-19 could qualify, meaning that people who had become self-employed after that period have not been able to access the grant. The government has now confirmed that those people who were self-employed and completed tax returns for 2019-2020 will also qualify for the fourth and fifth grants.
In other Covid-related news:
Last week, the government published its "Roadmap out of lockdown" setting out its four-steps back to normal life. This continues to advise people to work from home where they can and minimise the number of journeys they make where possible across Steps 1 to 3, so until 21 June at the earliest. Before Step 4 is introduced, the government will complete a review of long-term measures that have been put in place to cut transmission, which it anticipates will inform its working from home advice, so expect more guidance then.


Where staff cannot work from home, they continue to be permitted to attend work. Employers are required to maintain their current Covid-secure strategies for employees in the workplace. They are also entitled to free COVID test kits for these staff until the end of June. To be eligible, organisations must have more than 50 employees and must register their interest before 31 March 2021.


Shielding for people who are clinically extremely vulnerable will continue for the time being, but the government anticipates it will end on 31 March 2021.


Gender Pay Gap reporting obligations require employers to publish their gender pay gap data each year on 31 March (for public employers) or 5 April (for private employers). This was suspended for 2019/20 as a result of Coronavirus. The government has now confirmed

that although gender pay gap reporting will be going ahead this year, employers will have until 5 October 2021 to report their 20/21 gender pay gap data. No enforcement action will be taken prior to this date, although the EHRC is encouraging employers to report before then where possible. The Equality and Human Rights Commission has also

published guidance

on how to include furloughed employees in gender pay gap reporting.
If you require further information about anything covered in this blog, please contact Rachel Lewis, Amy Wren, or your usual contact at the firm on +44 (0)20 3375 7000.

This publication is a general summary of the law. It should not replace legal advice tailored to your specific circumstances.

© Farrer & Co LLP, March 2021