Coronavirus: Bullying and harassment in the virtual workplace
Blog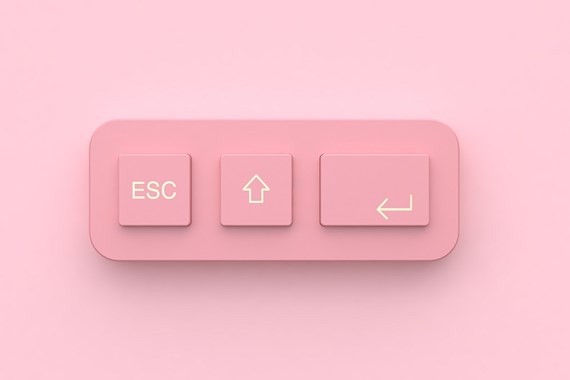 Many employers have now got to grips with the shift from a physical office space to a virtual workforce and had to do this very rapidly. Businesses and staff have had to deal with a raft of new issues, challenges and technology, including planning work around caring responsibilities, data security and confidentiality issues, employee liability and equipment insurance, equipment itself, management procedures and health and safety assessments.

Employers are also having to turn their attention to proactively managing and responding to bullying and harassment issues, including cyberbullying, within this new virtual working landscape. "Cyberbullying" can range from posting offensive comments on social media sites to micro-managing an employee or extensive monitoring of an employee when working from home or even excluding employees from emails or meetings. Issues may also arise due to the fact that correspondence over email at times can be tricky because it can be more difficult to gauge a person's tone or messages can be misconstrued and employees can feel more isolated.

Employers may need to deal with existing bullying or harassment issues which have now simply moved from the physical workplace to online, but they may also need to deal with new issues which have arisen during lockdown, potentially caused by the lack of structure, perhaps less access to HR than before, changes in reporting lines with some employees on furlough and the blurring of work and home life.

This blog summarises the potential claims an employee can bring if they are subject to bullying or harassment whilst focusing on three case examples. It also outlines steps an employer can take to mitigate the risk of this type of behaviour whilst managing a virtual workforce.
Potential claims
Whilst bullying is, of course, a serious matter and can cause stress and anxiety and lead to absence and other problems, there is technically no legal definition of bullying and employees cannot bring a claim for bullying alone. However, employers may potentially be liable for claims which are associated with bullying, including the following:
Discrimination and victimisation: The employee could argue that the basis for the bullying is due to a protected characteristic that they hold, which would be direct discrimination under the Equality Act 2010. If an employee reports this, they may also allege that they have been victimised if they are treated detrimentally or dismissed. An employer can still be found to be vicariously liable for the actions of their employees in respect of the above claims even when the victim and the perpetrator are working from home. As has been well established, in terms of offences under the Equality Act 2010, the question is essentially whether the action has been carried out by the employee "in the course of their employment".


Harassment: If an employee is harassed this may give rise to both a civil and/or a criminal claim.

- From a purely civil perspective, the employee could argue that the bullying is linked to a protected characteristic and the behaviour has the purpose or the effect of violating their dignity or creating an intimidating, hostile, degrading, humiliating or offensive environment for the victim. Under the Equality Act 2010, there is also a specific cause of action for sexual harassment, which is described as "unwanted conduct of a sexual nature" that has the purpose of creating an adverse environment for an employee.

- Separately, the employee could claim under the Protection for Harassment Act 1997 and they would not need to link this to a protected characteristic or resign in order to bring a claim. It is a criminal offence under this act to pursue a course of conduct which, in the eyes of a reasonable person, amounts to harassment, or to harass two or more people with the intention of persuading a person to do or not do something. The employee must show that the behaviour complained of must be oppressive and there must be a minimum of two occasions of oppressive behaviour to show that it is a course of conduct. This could, for instance, include cyberbullying. Employers can be vicariously liable under the Act for acts of harassment committed by employees in the course of their employment.


Breach of contract/constructive unfair dismissal: If an employee is being bullied they might resign and argue that the employer, through the actions of the person who is bullying them, has breached their contract of employment or breached the implied term of trust and confidence.


Health and safety/personal injury claims: Employers have a duty to protect the safety and welfare of their employees at work. In theory, if an employer is allowing bullying to take place online or via email which could impact on an employee's physical or mental wellbeing, this could come within the scope of the Health and Safety Executive. Moreover, if an employee develops a serious illness and brings a personal injury claim, there could potentially be a claim for negligence in tort.


Whistleblowing: This may arise where an employee has reported that they are being bullied or harassed or others are (which, in certain circumstances, could be a "protected act") and they are then dismissed or subject to detriment following this.


Other criminal offences: In respect of online written harassment or bullying, the employee could try to claim under the Malicious Communications Act 1988. This Act prevents the sending of communications that convey a threat, a grossly offensive or indecent message, or false information, if the intention of the sender is to cause distress or anxiety to the reader or recipient. Given the Crown Prosecution Service need to take into account public interest considerations, it is a high evidential burden to prove and, as stated, the communication would need to be grossly offensive. Lastly, the employee may make a criminal complaint under the Communications Act 2003, arguing that public electronic communications equipment was used to send a message that is false, grossly offensive or of an indecent, obscene or menacing character. It is also an offence to send a communication through a public network which is intended to cause annoyance, inconvenience or needless anxiety to the individual receiving the message. This could include, for instance, social media posts.
Useful case summaries - online bullying and harassment
We have set out below three examples of how courts and Tribunals have dealt with online bullying and harassment in practice. This is, nevertheless, an area of law which is still developing. In November 2018, the Law Commission published a scoping report on abusive and offensive online communications, which recommended, amongst other points, a reform of existing law and a review of how the law can more effectively protect victims. In April 2019, Theresa May's government published a white paper on proposals for new online safety measures and this was reiterated in the Queen's speech in December 2019. The framework applies largely to social media platforms themselves and will impose a new statutory duty of care to counter illegal content and activity.
Teggart v TeleTech UK Ltd NIIT 00704/11
In this case, an employee at TeleTech had posted comments about a colleague on Facebook, alleging that she was sexually promiscuous in the workplace. The employee had named TeleTech in one of the posts. When this was brought to the attention of the employer by a member of the public, the employee was suspended and then dismissed for gross misconduct.


The employee brought a claim in the Northern Ireland Industrial Tribunal alleging that he had been unfairly dismissed and TeleTech had breached his rights under Articles 8 (right to respect for private and family life), 9 (right to freedom of thought, conscience and religion) and 10 (right to freedom of expression) of the European Convention on Human Rights.


Despite the fact that the comment was made "outside of work" on a public forum (rather than using work equipment or IT systems), the Tribunal held that it was reasonable for the employer to reach the finding of gross misconduct as it was a clear breach of TeleTech's dignity at work policy.

The Tribunal also found that Article 8 (right to respect for private and family life) was not engaged on the basis that the employee had put the comments on a Facebook page and, therefore, had relinquished any right to consider his posts as private at that stage. The Tribunal also found that Article 9 (right to freedom of thought, conscience and religion) was not engaged on the basis that a "belief" could not be about the promiscuity of another person as "belief" is intended to refer to a philosophy, set of values, principles or mores to which an individual gives his intellectual assent or which guides his conduct or behaviour. Article 10 (right to freedom of expression) was not engaged as the right of freedom of expression must be exercised responsibly and did not entitle the employee to make comments which constituted harassment or which damaged the victim's reputation.


It is worth noting that the Tribunal felt that TeleTech's decision that the employee was guilty of having brought the company into disrepute was "seriously flawed" on the basis that they had not dealt with the charge properly during the disciplinary process and did not deal with any evidence that the company had been brought into disrepute.
Williams v Leeds United Football Club [2015] EWHC 376
A senior employee of Leeds United Football Club received an email at his work address with a PowerPoint presentation that contained pornographic images. The employee forwarded this presentation to a junior female employee and to friends employed by other clubs. Leeds United Football Club discovered this five years later when it was looking for a way to avoid paying the employee his 12 months' notice pay after he had been given notice of redundancy. The Club undertook a disciplinary investigation on the basis that the employee had breached their policies (although the policy in question had not been shared with the employee), that forwarding the email could potentially bring the name of the Club into disrepute and that the email could give rise to a claim of sexual harassment for which the club could be liable. When the Club found that the employee had committed gross misconduct and dismissed him without notice pay, the employee issued a claim for damages in the High Court in respect of his 12 months' notice pay, loss of pension and contractual benefits and a statutory redundancy payment.


The High Court found that the summary dismissal was lawful on the basis that the forwarding of the email was a repudiatory breach of the implied term of mutual trust and confidence. The High Court did not consider that he would have needed to have seen the policy to know that his behaviour was inappropriate. It took account of the fact that the individual held a senior management position, the images were capable of causing offence, that the employee had sent the images to the junior employee over which the senior manager had significant influence and the Club's reputation was important in terms of its day to day business. The High Court considered that the action of sending the images to the junior employee was sufficiently serious to constitute a repudiatory breach in itself.


It was important that the employer had not done anything to affirm the contract after discovering the emails, reminding employers it is important to act fast on discovering an issue.
Garamukanwa v United Kingdom (70573/17) [2019] 6 WLUK 109
In this case the employer, Solent NHS Trust, found that an employee had stalked and harassed two employees by sending anonymous, malicious emails and messages to employees and to the two victims. After a police investigation, the employee was subject to disciplinary proceedings and subsequently dismissed for gross misconduct. The employee brought unfair dismissal proceedings and argued that the Trust had breached Article 6 of the Human Rights Act 1998 and Article 8 of the European Convention on Human Rights by using matters which related to his private life as evidence to justify his dismissal.


The Tribunal found that Article 8 was not engaged and his claim was dismissed. This case went through several stages of appeal, until it reached the European Court of Human Rights.


The European Court of Human Rights dismissed his claim, largely on the basis that the employee did not have a reasonable expectation of privacy in respect of some of the communications given that the police had shared some of the photographs on his phone with the Trust and the employee had been aware that one of the victims had raised concerns for almost a year with the Trust. The Court considered that the employee had sufficient prior notice and he could not have reasonably expected that, from the point he knew the material was being shared, that any materials linked to the allegations would be private. The Court also considered that the fact that the employee had not challenged the use of the material during the disciplinary proceedings was relevant and had, in fact, provided further private communications to the disciplinary panel.


In our view the key takeaways from this case is that it is possible that emails sent from a work email account may still be covered by Article 8, but that it is important that employers deal with issues and allegations as and when they arise.
What proactive steps should employers be taking?
We appreciate that, in light of the current climate, many employers are managing a lot from a HR perspective, including managing their approach to furloughing or even redundancies, keeping up with huge amounts of Government guidance and general remote working issues. Nevertheless, taking proactive steps in relation to potential virtual bullying and harassment will mitigate the risk of issues further down the line, which will obviously take up significant management time, potential liability and, of course, cause distress for those impacted.
The steps could include the following:
Reviewing anti-bullying or harassment policies, disciplinary and grievance policies to ensure that they reference cyberbullying and harassment and, perhaps, provide more detail on online issues as a specific area and amendments to policies should be widely communicated.

Consider updating training to cover online bullying and harassment and deliver this to boards, managers and supervisors and ensure key messages are cascaded through the workforce.

Reiterating to employees the standards that are expected of them in this new remote working environment, referencing back to codes of conduct where necessary and updating managers on red flags they should be looking out for when working from home.


Encouraging employees to report any concerns in line with company policy to either line managers or supervisors or HR in the usual manner. This is important as employees may feel less able to report issues when they can't speak to HR on an ad hoc basis face to face. Moreover, the fear of job loss due to the current climate may result in employees being more reluctant about reporting issues in the workplace.
What should employers do if they receive a complaint?
Investigation: If a complaint is received, as usual, an employer should investigate it and handle it. Please see our previous blog post on handling investigations remotely for more information on how the usual processes can and should be adapted. Employers will also need to consider throughout the process whether the complaint is or becomes a criminal matter, for instance, where the offensive postings are targeting any particular groups such as women, or certain minority or religious groups, and whether the content may be a hate crime, in which case employers may need to consider any reporting duties and/or supporting the potential victim to make disclosures to authorities or to otherwise seek specialist support.

Reporting: Businesses in a regulated sector will also need to consider their reporting requirements and whether the perpetrator will need to be subject to regulatory sanctions as well as ordinary disciplinary sanctions.

Supporting victims: Consideration will also need to be given to how employers can best support victims or complainants, particularly in a remote working environment where they are likely to feel particularly isolated.
If you require further information about anything covered in this blog, please contact Maria Strauss, Hannah Taylor, or your usual contact at the firm on +44 (0)20 3375 7000.
This publication is a general summary of the law. It should not replace legal advice tailored to your specific circumstances.
© Farrer & Co LLP, May 2020