Coronavirus: heigh-ho, it's back to home we go
Blog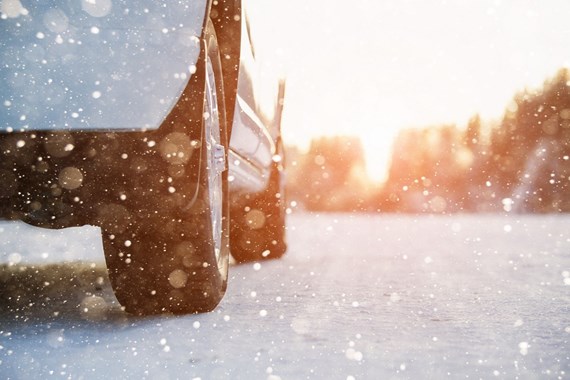 On Wednesday 8 December, the Prime Minister announced a move to Plan B in England. This included the reintroduction of guidance to work from home.
The change comes into effect on Monday 13 December and as before allows for some flexibility: you should "go to work if you must but work from home if you can". The guidance itself is short and familiar. In-person working is permitted for anyone who needs to access equipment or where necessary for effective and accessible delivery of services. Employers also have scope to allow workers to attend work if they are facing mental or physical health difficulties or a particularly challenging home work environment.
The government is advising anyone who continues to attend work to consider taking regular lateral flow tests. Employers are told to put suitable mitigations in place in line with the government's Working Safely guidance, which the website says will be updated shortly to include more information about Plan B changes.
All of this will be a well-trodden path for employers, who by now are well versed in managing remote working. However, for more detailed commentary on some of the issues thrown up by a return to home working, see our blog from last year Coronavirus: it's time to return home again.
There remains the small question of whether or not work Christmas parties should still go ahead (to the extent they haven't been cancelled already). In response to a question at Thursday's press conference, the Prime Minister said it was "okay…to keep going with Christmas parties but obviously everyone should exercise due caution".
There is though an extra layer of complexity if the Christmas party is hosted by an employer. We are of course very familiar with an employer's legal obligations to protect the health and safety of employees (see here for a summary). An employer's duty of care will extend to work social events, even if held outside working hours. So, while there is (as things stand) no specific legal restriction on an employer holding a Christmas party this year, whether it is sensible to do so feels like a very different matter. Employers still contemplating going ahead with events will want to consider a range of appropriate safeguards such as a risk assessment, lateral flow tests, masks, outdoor venues or appropriate ventilation, handwashing and making it clear that attendance is optional etc.
Commentators are already picking up on the seeming contradiction of saying that people shouldn't work together, but can party together. In light of this, the CIPD has issued a statement encouraging employers "to follow the spirit of [the government's] revised guidance and to avoid any in-person end of year parties". Playing Scrooge for a second year running isn't an attractive proposition for employers, but in the face of rising Omicron cases, it may well be the safest option.
If you require further information about anything covered in this blog, please contact Rachel Lewis, Amy Wren, or your usual contact at the firm on +44 (0)20 3375 7000.
This publication is a general summary of the law. It should not replace legal advice tailored to your specific circumstances.
© Farrer & Co LLP, December 2021