Coronavirus: Job Retention Bonus – guidance published
Blog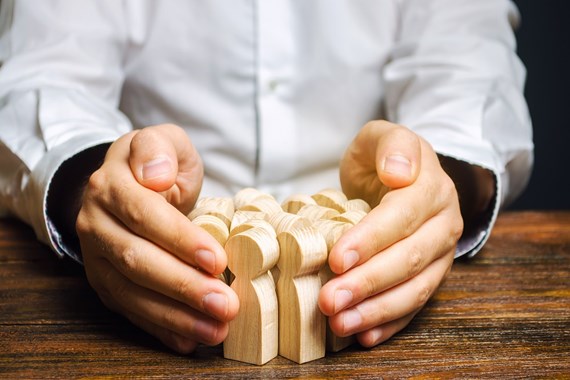 In July, the government announced that it would be introducing a Job Retention Bonus (JRB), as part of its Plan for Jobs to support employers affected by coronavirus. The government has now published the following guidance on the JRB:
What do we know about the Job Retention Bonus?


The guidance and Treasury Direction broadly reiterate what we already know about the JRB, and a full discussion can be found in our previous blog.
Here is a summary of the key points we now know about the JRB, based on the latest guidance:
The JRB provides employers with a £1,000 taxable payment for each eligible employee.


To be eligible, employees must have been furloughed at some point under the Coronavirus Job Retention Scheme and must be continuously employed (and not under notice) until 31 January 2021. Full eligibility criteria can be found in our blog here.


The JRB can be claimed for individuals who are not employees, such as agency workers or office holders, provided they were eligible for and a claim was made in respect of them under the furlough scheme.


We now know more about the minimum income threshold which employees must meet in order to be eligible. Employers must have paid employees at least £1,560 (gross) across the tax months:

- 6 November to 5 December 2020
- 6 December 2020 to 5 January 2021
- 6 January 2021 to 5 February 2021.

In addition, employees must have been paid at least one payment of taxable earnings (of any amount) in each of these months.


The government has produced worked examples to help employers determine whether an employee meets the minimum income threshold for the JRB.


Employers who have repaid all of the furlough grant received in respect of an employee (for whatever reason), will not be able to claim a JRB for that particular employee.


Employers will be able to submit an online claim for the JRB in a window between 15 February to 31 March 2021. The government will provide guidance at the end of January for how to make a claim.


The guidance reminds employers that if redundancies are being made, fair redundancy criteria should be used. The message is that it will not be fair to use the fact that someone does or does not qualify for the JRB as a criteria for deciding who to make redundant. For more information, see our redundancy reminders blog on How to run a fair selection process.


Finally, employers will be able to claim a JRB even if they are receiving support under the Job Support Scheme (for more information on which see here

). However, they do not need to claim under the JSS in order to be eligible.
Given that the claim window for the JRB does not open for another four months, there isn't much employers need to do about this new guidance now, and realistically many employers will be turning their attention to the Job Support Scheme, on which we are promised guidance "soon". However, employers should not forget about the JRB altogether, since there are small steps which can be made now to get ready for when the claim process starts in February. This includes ensuring that all payments in the relevant period are made through real time information, and importantly, making sure that all employees meet the minimum income threshold – this is particularly relevant for employees on zero-hours or other irregular contracts who might not always receive pay in a particular month.
If you require further information about anything covered in this blog, please contact Amy Wren, or your usual contact at the firm on +44 (0)20 3375 7000.

This publication is a general summary of the law. It should not replace legal advice tailored to your specific circumstances.

© Farrer & Co LLP, October 2020