Coronavirus Job Retention Scheme: a few small updates (27 April)
Insight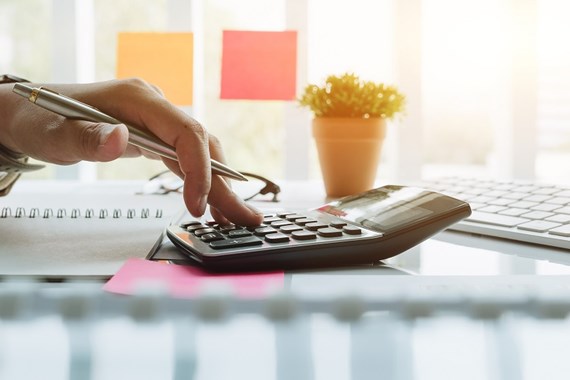 Our latest update "Coronavirus Job Retention Scheme: a few further tweaks (4 May)" can be found here.

The online portal for the Coronavirus Job Retention Scheme (JRS) has been open a week and the first applicants should start receiving payments in the next day or so (to the extent they haven't already). It is fair to say that the opening of the online system has gone smoother than many predicated.
It is also fair to say (though one should never place bets on anything to do with JRS) that we probably now have as much detail about the scheme as we are going to get, in part because at the end of last week the guidance was tweaked (for the sixth time? I lose count) to introduce clarifications on a few points.
Here is a summary of these latest updates (for more a detailed discussion about the JRS, see our previous blog here):
1. Check if you can claim for an employee
There is no denying that, depending on someone's individual circumstances, it can be confusing trying to work out if they are eligible under the JRS. The government's "Check if you can claim" guidance now contains a useful table setting out eligibility by date of employment and the date that Real Time Information (RTI) was submitted (for more detail on the significance of this point, see our previous blog here):

2. Who can be re-employed and furloughed?
In some circumstances, it is possible for previous employers to re-employ and furlough people who have left their employment after 28 February, though the previous iteration of the guidance was a little unclear as to what date range this covered. There was also confusion about when fixed-term employees could be rehired (see here for more information).


It has now been clarified that there is no specific rehire "window" and the following will apply:

- Employees who are on an employer's PAYE payroll on 28 February (and had RTI submitted about them on or before that date), can be re-employed and furloughed, even if that doesn't happen until after 19 March.

- Employees made redundant or who stopped working for an employer on or after 19 March, can also be re-employed and furloughed, provided they were employed on 19 March and RTI was submitted about that employee on or before that date.

- Fixed-term employees whose contracts have expired can also be re-employed and furloughed in the same way, provided RTI was submitted about them on or before the requisite date. However, someone who started and ended the same contract between 28 February and 19 March will not qualify (the guidance is at pains to stress this is the same for all employees and not unique to fixed term employees, presumably to avoid falling foul of the detriment provisions in the fixed term worker regulations).
3. What is a claim period?
Employers can only make one claim during a "claim period", meaning they should ensure that they claim for all employees furloughed in each period at the same time, since it is not possible to make changes once the claim is submitted. Since the term "claim period" was not defined, there was a bit of confusion about what period it should cover.


The government's guidance on "Work out 80% of your employees' pay" has been amended to state that it is for employers to decide the length of their claim period, bearing in mind "how frequently you run your payroll". It goes on to state that "you can make your claim in anticipation of an imminent payroll run, at the point you run your payroll or after you have run your payroll". So the claim period will vary depending on an employer's circumstances, and in particular whether employees are paid weekly or monthly.
4. What if a furloughed employee starts family leave?
In a press release issued on 24 April, the government has confirmed that any furloughed employee who takes family-related leave (for example, maternity, paternity or shared parental leave etc) should have their pay for that leave calculated based on their usual earnings rather than their furlough rate of pay. This ensures they are not penalised by being furloughed.
5. Reporting Real Time Information
The government has published a new guidance document outlining how and when to report to HMRC payments made to employees under the JRS using the PAYE Real Time Information System.
As we said at the beginning, unless the government makes any significant changes to the JRS (which we consider unlikely, unless circumstances change dramatically), we probably now have as many details about the scheme as we are likely to get. We will of course update you if we hear of any further amendments. In the meantime, we hope that the online portal is operating well for everyone who is applying.


We appreciate that this is a stressful and worrying time for our readers (and for so many), and we do hope that you find the guidance contained in this blog useful. If you are interested in formally engaging the firm and require further tailored advice in relation to what is covered, please contact Rachel Lewis, Amy Wren, or your usual contact at the firm on +44 (0)20 3375 7000.

Please note that our Employment team is currently experiencing a very high volume of queries in light of the COVID-19 outbreak, which unfortunately means that we are unlikely to be able to respond to informal queries of a more general nature, given the need to prioritise urgent queries from existing or new clients. We hope this blog is, however, helpful in addressing some of those more general queries.


This publication is a general summary of the law. It should not replace legal advice tailored to your specific circumstances.
© Farrer & Co LLP, April 2020