Coronavirus Job Retention Scheme: a further update (4 April)
Blog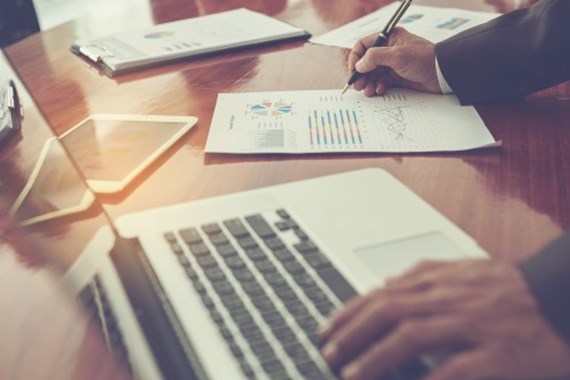 The government's guidance on the Coronavirus Job Retention Scheme has been updated on a number of different occasions. For our commentary on the different versions, see the following links:
It has now been over two weeks since the government announced its ground-breaking Coronavirus Job Retention Scheme (JRS). Although further details were published on 26 March, employers and employees alike have continued to raise questions about how the scheme will operate in practice.
To try to assist with these questions, the government has updated its guidance on the JRS twice, on 4 April and again on 9 April. This blog looks at the changes made by the government to the JRS on 4 April. For the changes made by the government in its updated guidance of 9 April, see our blog here. The guidance for employees has also been updated to reflect these changes.
On 8 April, the Treasury Coronavirus Select Committee also considered evidence from HMRC on the Coronavirus Job Retention Scheme, including the process for making a claim, eligibility criteria and the prevention of abuse of the scheme by employers. For more details on this, see our blog here.
Summary
For a summary of the details of the JRS, see our blog here.
In this blog, we look at how the government's updated guidance from 4 April provides clarity on the JRS, or in places introduces new provisions altogether. In headline terms the new guidance:
Confirms that employees who were on payroll on 28 February but have since left that job for whatever reason (ie not just redundancy) can be re-employed by their old employer and placed on furlough.


Confirms that employees can start work for a new employer while furloughed.


Provides clarity on the types of payments which can be included when calculating wage costs (including compulsory commission but not discretionary commission, discretionary bonuses or non-monetary benefits).


Provides clarity on the types of individuals who will be eligible to be furloughed (for ease, we refer to all these individuals as "employees" in this blog).


Confirms that employees can be furloughed multiple times, provided each furlough period is for a minimum of three consecutive weeks.
We also highlight the areas where unfortunately uncertainty still exists.
What is the key date for the JRS?
Before we discuss these points, however, we want to touch on one area which has not been changed by the updated guidance, which is that the key date for the JRS remains as 28 February 2020.
There has been a lot of media coverage about the fact that people who left a job before 28 February, or started a new role after that date, will not be covered and so are being failed by the scheme. A Twitter campaign – #newstarterfurlough – was started in the hope of persuading the government to change the date. However, on 3 April the Chancellor confirmed on Twitter that 28 February will remain as the cut-off date for the scheme. This will undoubtedly be disappointing news for many.
It should be mentioned that the updated guidance now states that employers can claim for furloughed employees that were on PAYE payroll "on or before 28 February 2020". The "or before" wording is new. However, it is not clear what the significance of this is. Since the guidance goes on to make clear that employees can only be re-employed and furloughed by an old employer if they left that employer on or after 28 February (for more on which see below), it remains the case that people who left before 28 February, and so weren't actually employed on that date, will be unable to access the JRS. It therefore appears that this new wording doesn't in fact change anything.
Areas covered by the updated guidance
1. Can employees be re-employed and furloughed?
It was clear under the previous guidance that employees who had been made redundant since 28 February could be re-employed by their employer and placed on furlough.


The updated guidance now confirms that this will apply to all employees who were on PAYE on 28 February, but have since stopped working for that employer for whatever reason (eg it can cover people who have resigned voluntarily to start another job, or potentially even those who have been dismissed for conduct or performance reasons). It seems it would also be possible for an employer to allow an employee who has resigned but not yet left employment (eg they are working out their notice), to withdraw their resignation and be furloughed instead.


However, the decision to re-employ, or to allow an employee to retract their resignation, lies solely with an employer, and there is no obligation for an employer to agree to this. Given the economic uncertainty caused by Coronavirus, and the fact that the JRS isn't yet up and running (meaning there will be an inevitable delay in being reimbursed for wage costs), this is not a risk-free option for employers. It therefore seems likely that a lot of companies will be unwilling or indeed unable to rehire employees.


To reduce the risk of allegations that decisions not to rehire have been made for potentially discriminatory reasons, employers are advised to keep a record of the reason(s) why they have made that decision.
2. Can furloughed employees have more than one job?
Yes, depending on the contract with the employer. Under the previous guidance it was clear that if employees had more than one employer, each job should be treated separately, and employees could be furloughed in one job and continue to work in the other.


The updated guidance now extends this and confirms that employees can get another job with a new employer whilst on furlough. Employees can only take on another job, however, if their contract / existing employer permits them to do so, and provided the employee is able to return to their original job should their employer end their period of furlough. If employers allow furloughed employees to work elsewhere, the employer may well want to attach certain conditions to the employee doing so in order to maintain some control over the situation.
3. What payments can be included when calculating wages?
There has been a change on this point since the last guidance was published. Previously, the guidance expressly stated that fees, commission and bonuses should not be included in the calculation of wages.


Now, the position under the updated guidance is:

- The following can now be included: regular payments employers are obliged to pay, such as wages, past overtime, fees and compulsory commission payments (which we take to mean contractual, though this is not entirely clear). Wage costs will still be subject to the 80 per cent / £2,500 cap.

- Although not explicitly covered by the guidance, since employees who receive these payments will often have fluctuating monthly pay, it is likely that employers will need to follow the section on "employees whose pay varies" in order to calculate what can be claimed (ie using earnings from the same month last year, or average earnings over 12 months).

- The following should be excluded: discretionary bonuses, tips, discretionary commission payments, and non-cash payments (such as the value of benefits in kind).

- Benefits provided through salary sacrifice schemes should not be included in calculating the reference salary. However, where an employer provides benefits to furloughed employees, these should be continued in addition to the wages paid under the JRS unless something different is agreed with the employee.

- The guidance confirms that Coronavirus counts as a "life event" for the purposes of salary sacrifice schemes, meaning employers can allow employees to make changes to their salary sacrifice arrangements.
4. Can employees be furloughed multiple times?
Employees can be furloughed multiple times, provided each time is for a minimum of three consecutive weeks.


The guidance states that when employees return to work, they must be taken off furlough. This implies that employees on furlough can be rotated (eg with some on and some off furlough at any one time), again provided any period of furlough is for a minimum of three weeks. It would be advisable for employers to provide employees with a new letter confirming that they have been furlough even time they are put on furlough.
5. What clarification is there on who can be furloughed?
Apprentices – the new guidance expressly confirms that apprentices can be furloughed. Moreover, apprentices can continue to train while furloughed, and employers should ensure (by topping up where required) that they receive the appropriate minimum wage for any time spent training.


Domestic staff – there has been uncertainty as to whether individuals (as to companies) who engage domestic staff, such as nannies or cleaners, can access the JRS. Provided these staff are paid via PAYE and were on payroll on 28 February, the guidance has confirmed this is possible.


Employees who are shielding – anyone who is shielding in line with NHS advice can be furloughed. Interestingly, the guidance says that employers can only claim for these employees "if they are unable to work from home and you would otherwise have to make them redundant". The reference to "otherwise making them redundant" is not included in the employee guidance, or in respect of any other individuals. It seems illogical to introduce a different test just for people who are shielding. Our preliminary view is that the term "redundant" is not being used in the strict legal sense of the word and that employers should feel able to furlough people who are shielding in the same way as other employees, but see "Areas where questions remain (4)" below for more on this.


Employees with caring responsibilities – employees who are unable to work because they have caring responsibilities (such as looking after children) can be furloughed.


Employees on fixed term contracts – employees on fixed term contracts can be furloughed, and it has now been confirmed that their contracts can be renewed or extended during that period without affecting eligibility.


Company directors – company directors and other office holders can be furloughed, subject to following various formalities outlined in the guidance. Although no work can be undertaken by furloughed employees, the guidance makes it clear that company directors can do what is reasonably necessary to fulfil "the statutory obligations they owe to their company". These are not specified but are likely to be fairly limited in scope.


The guidance also confirms that agency workers, "limb (b)" workers, and salaried members of LLPs will be eligible to be furloughed.
6. What do employers need to do to make a claim?
The new guidance indicates that the online claim service should be available by the end of April. In addition to the requirements set out previously, which haven't changed, this guidance adds that:

- Employers must have enrolled for PAYE online. Since it can take up to 10 days for this to be processed, employers are advised to do this now if they haven't already.

- Employers must confirm the decision to furlough in writing (although most employers we have spoken to are already preparing written furlough agreements, previous guidance did not require it to be in writing). A record of that communication needs to be kept for five years.
7. What date will the grant apply from?
The JRS can be backdated to 1 March, but only for employees furloughed from that date. Otherwise, the grant can be claimed from the date the employee is furloughed and actually finishes work.
8. Can JRS grants be used to pay redundancy payments?
While it is possible to make employees redundant while on furlough, the guidance states that grants cannot be used to substitute redundancy payments.
Areas where questions remain
The updated guidance provides welcome clarity on a number of points. However, as will inevitably be the case with a scheme rushed out at such speed, areas of uncertainty still remain. It is hoped by the time the online claim service opens that we will have definitive answers to these questions:
1. What is the position with holiday entitlement and the JRS?
Unfortunately, the position on holiday and the applicable rate of pay under the JRS is very unclear. Although it was hoped the updated JRS guidance would provide clarity, frustratingly it is in fact silent on the issue of holiday.


We have some assistance from Acas, which updated its Coronavirus Advice on 2 April. This states that if an employee is furloughed, they can still request and take their holiday in the usual way. It also states that employees may be required to use a day's paid holiday for bank holidays "including when they're furloughed", which seems to imply that employers will still have the right (under the Working Time Regulations 1998) to require employees to take holiday when furloughed.


However, we are still left with questions, in particular whether taking holiday breaks the period of furlough; whether it is correct that an employer can require furloughed employees to take holiday; and what rate of pay should be given for holidays if holidays are taken during furlough.


Our current view on holiday and JRS is summarised at the end of a recent blog on holiday entitlement. In brief, it seems highly likely that furloughed employees will continue to accrue holiday entitlement and, unless we have guidance to the contrary, our preliminary view is that employees can be required to take holiday during furlough.


Whilst there is uncertainty, however, employers might be best to (a) remain silent on the issue when writing to employees about furloughing, or (b) state that subject to any further guidance from the government on this matter, the employer reserves the right to require employees to take holiday during furloughed leave, but to ensure that in practice no holiday is required to be taken within at least the first three week period of furloughed leave for any particular employee, or (c) require employees to take holiday in-between periods of furlough (when it would need to be paid at an employee's normal rate of remuneration).
2. What happens if someone falls ill while furloughed?
The JRS guidance provides that employees on sick leave or self-isolating will get Statutory Sick Pay (SSP) (for information on recent changes to the SSP Regulations, see our blog here), and can only be furloughed once they are no longer receiving SSP. Is there a risk with this that employees on sick leave may seek to claim they are now fit for work in order to be eligible for a potentially higher payment under the JRS? Employers are advised to consider any such requests carefully to ensure they are genuine.


What the guidance fails to answer is what happens to employees who fall ill or have to self-isolate while furloughed. Will they still be covered by the furlough reimbursement or must they be transferred to SSP and sick leave? Can the two run concurrently and can an employer recoup any additional contractual sick pay over and above SSP from the furlough scheme? If the employee is transferred to sick leave, would that break the minimum furlough period and so impact on an employer's ability to reclaim for other salary payments in that period? Unfortunately, we don't yet have the answers to those questions and must hope further clarity is provided soon.


In the meantime, employers may want to consider expressly excluding any entitlement to contractual sick pay for furloughed employees to try to avoid that becoming an additional issue to contend with.
3. What if a TUPE transfer has taken place after 28 February?
TUPE stands for the Transfer of Undertakings (Protection of Employment) Regulations 2006, which aim to protect employees on the sale of a business or the outsourcing of a service. In very brief terms, when TUPE applies, it ensures that the employees and any liabilities associated with them move from their old employer to the new employer.


The new JRS guidance is silent about TUPE and so does not address what will happen to employees who have transferred to a new employer after 28 February. There is an argument to say that, since they were not technically on the new employer's payroll on 28 February, they will not be eligible to be furloughed by the transferee employer. However, this position would seem to go against both the spirit of TUPE and of the JRS and has not been confirmed either way by the government.
4. In order to access the scheme, must the alternative be a redundancy situation?
Previously, the guidance stated that the scheme was aimed at supporting employers "whose operations have been severely affected by coronavirus". This wording has now been expanded to state that the scheme will apply "if you cannot maintain your current workforce because your operations have been severely affected by coronavirus" (new words in italics).


It is unclear what the significance of this change is. Does it suggest the scheme will only apply when the alternative is redundancy? This is potentially supported by wording in other government guidance: the Business Support website, for example, states that the aim of the JRS is "to safeguard workers from being made redundant"; the employee guidance says employees can be furloughed if an employer is "unable to operate or [has] no work for you to do because of coronavirus". However, how can this position be reconciled with the updated guidance confirming that people with caring responsibilities (who presumably might otherwise have work to do) can be furloughed? Or the fact that employees who left an employer voluntarily after 28 February can be re-employed and furloughed? Or indeed the fact that employees can be rotated on and off furlough?


Since the guidance goes on to acknowledge that "different businesses will face different impacts from coronavirus", our view is that the safest approach is for employers to ask themselves whether affected employees could work but for Coronavirus and should be prepared to evidence the impact that Coronavirus has had on its operations and workforce.
We appreciate that this is a stressful and worrying time for our readers (and for so many), and we do hope that you find the guidance contained in this blog useful. If you are interested in formally engaging the firm and require further tailored advice in relation to what is covered, please contact Alice Yandle, Amy Wren, or your usual contact at the firm on +44 (0)20 3375 7000.

Please note that our Employment team is currently experiencing a very high volume of queries in light of the COVID-19 outbreak, which unfortunately means that we are unlikely to be able to respond to informal queries of a more general nature, given the need to prioritise urgent queries from existing or new clients. We hope this blog is, however, helpful in addressing some of those more general queries.


This publication is a general summary of the law. It should not replace legal advice tailored to your specific circumstances.
© Farrer & Co LLP, April 2020