Coronavirus Job Retention Scheme: a summary of the available guidance and a few updates (18 May)
Blog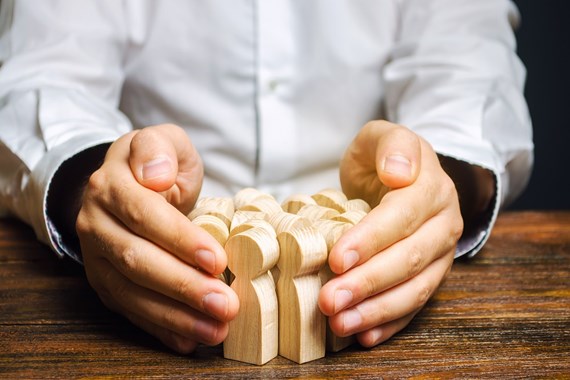 Last week we reported on the Chancellor's announcement to extend the Coronavirus Job Retention Scheme (JRS) or furlough scheme. At the end of the week, the government also made some amendments to its guidance on the JRS. In the main this involved separating out the guidance into different pages to reflect the steps employers need to take to make a claim, but a few more substantive changes were also made. We provide a summary of both below.
For more detailed commentary about the JRS see our blog here.
Links to the main guidance
Since information about the JRS can now be found in no less than ten different places on the government's website, we thought it would be useful to provide links and a quick summary to all of these in case you find yourself having to navigate them.
For employers, there is a general step by step guide which provides an overview of the process and information needed to make a claim under the JRS. The government has then divided the guidance into five main parts to mirror the steps it suggests employers should take to make a claim:
1. Check if you can claim for your employees' wages through the Coronavirus Job Retention Scheme – includes details about which organisations can claim under the JRS, the process for agreeing to furlough employees and what employees can do while furloughed.
2. Check which employees you can put on furlough to use the Coronavirus Job Retention Scheme – covers details about which individuals can be furloughed, including those who are shielding or on leave, and those who are not employees.
3. Work out 80 per cent of your employees' wages to claim through the Coronavirus Job Retention Scheme – sets out how to calculate 80 per cent of wages of furloughed staff, including National Insurance Contributions and pension contributions. This is accompanied by a couple of additional guidance documents:
4. Claim for wages through the Coronavirus Job Retention Scheme – sets out what information you will need to claim under the JRS.
5. Reporting employees' wages to HMRC when you've claimed through the Coronavirus Job Retention Scheme – gives details about how and when to report employees' wages to HMRC using the PAYE Real Time Information system.
Finally, if employers need assistance with the scheme, details of how to contact HMRC can be found here: Get help with the Coronavirus Job Retention Scheme and webinars containing guidance about the JRS can be found here.
For employees, thankfully the guidance can be found in one place: Check if your employer can use the Coronavirus Job Retention Scheme.
The government has promised technical guidance by the end of May on its proposal to extend the JRS, including introducing greater flexibility to work while furloughed, so we expect this guidance to change in the next couple of weeks.
Main changes
The amendments made by the government at the end of last week also included the following new information:
The Work out 80 per cent of wages guidance contains additional details on what amounts to "non-discretionary payments", including non-discretionary overtime. The guidance emphasises that payments should only be included if the employer has a "contractual obligation to pay" and if employees have "an enforceable right" to the payment. Since employers are likely to have already submitted claims, potentially based on these payments, it is advisable they check the guidance on this point to ensure their calculations are correct.


The same guidance also contains new wording on what period a claim should cover.


The guidance on Check if you can claim, now includes confirmation of the Chancellor's announcement about the extension of the scheme, including the fact that from August until the end of October (when the scheme will finish) employers will have more flexibility to bring furloughed employees back to work part time, while still accessing the JRS. The guidance confirms that during this period, staff will continue to receive 80 per cent of their salary, capped at £2,500 per month, but that employers will "be asked to pay a percentage towards the salaries of their furloughed staff". Further details on this are due by the end of May.


The same guidance also confirms that any volunteer work carried out by furloughed employees must be for "another employer or organisation", making it clear that employers cannot furlough employees and then ask them to carry out work for them "voluntarily".
We appreciate that this is a stressful and worrying time for our readers (and for so many), and we do hope that you find the guidance contained in this blog useful. If you are interested in formally engaging the firm and require further tailored advice in relation to what is covered, please contact Amy Wren, or your usual contact at the firm on +44 (0)20 3375 7000.

Please note that our Employment team is currently experiencing a very high volume of queries in light of the COVID-19 outbreak, which unfortunately means that we are unlikely to be able to respond to informal queries of a more general nature, given the need to prioritise urgent queries from existing or new clients. We hope this blog is, however, helpful in addressing some of those more general queries.

This publication is a general summary of the law. It should not replace legal advice tailored to your specific circumstances.
© Farrer & Co LLP, May 2020