Coronavirus: navigating the "long Covid" road
Blog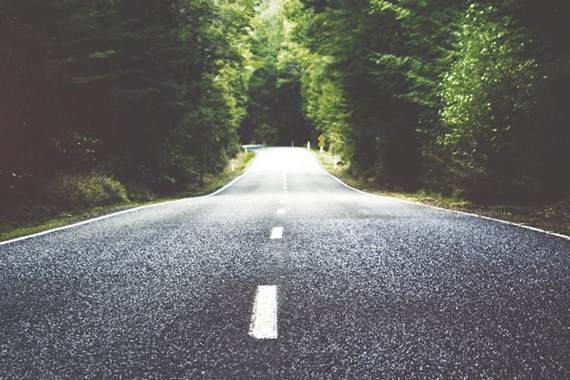 In the early days of COVID-19, many believed that there was a possible silver lining to catching the virus – much hoped for immunity. However, for some, what appeared at first blush to be a lucky escape has then deteriorated into a slew of continuing symptoms, a condition now called "long Covid".
The NHS recognises this as being a "cluster of symptoms" including things like extreme fatigue, generalised pain, brain fog and shortness of breath. In December, the Office of National Statistics estimated that around one in ten respondents who tested positive for coronavirus exhibited symptoms for 12 weeks or longer. For employers, it is significant to note that many sufferers appear to be of working age.
In this blog, we consider the implications of long Covid for employers - both legal and practical.
Legal definition of disability


The primary legal consideration is whether long Covid could be a disability and so qualify for protections under the Equality Act. As with many things Covid-related, we are still learning and there is no hard and fast answer to this question. However, the statutory definition can help us navigate towards an answer.
By way of reminder, under the Equality Act 2010, someone is disabled if:
they have a physical or mental impairment; and


the impairment has a substantial and long-term adverse effect on their ability to carry out normal day-to-day activities.
Applying this to long Covid:
Although sufferers report different symptoms, most will be likely to be able to show a physical impairment which impacts their daily lives.


Whether it is "substantial" will depend on its severity, which appears to vary among suffers, but since NHS England acknowledges that its effect "can be debilitating, even for young, fit people", it seems many will meet this part of the definition.


The hardest question is likely to be whether the condition is "long-term", which is defined as something which has or is likely to last at least 12 months. Since the first Covid case in the UK was almost exactly a year ago, we are still learning about its long-term effects, and so don't know enough at this stage to predict how long people might continue to suffer from symptoms. But it seems possible that some symptoms could be long-lasting.
Legal implications


In the absence of concrete knowledge on this last point, the best advice we can give is to proceed with caution. Ask yourself whether you want to be the test case for determining whether long Covid meets the definition of disability. Be mindful of the fact that treating someone with long Covid less favourably, eg because of their absence, could run the risk of allegations of disability discrimination. And since making reasonable adjustments is best practice in the management of any long-term absence cases, it is likely to be sensible to at least consider whether adjustments could be made to support any employees suffering from long Covid.
In our experience, employers generally want to do the right thing for their employees, particularly at a time like this. As such, for many employers, making reasonable adjustments may be something of a "no-brainer", regardless of whether or not long Covid ultimately proves to be a disability. However, the particular challenge with long Covid (as compared to other potential disabilities) possibly lies in the concentration of cases that employers are dealing with. Employers may be struggling with absences in general during the current period, including from those in the acute stage of COVID-19, those self-isolating and those shielding. Adjustments that may have been reasonable in a different context may suddenly prove difficult or even impossible under the current circumstances.
What is "reasonable" is in fact sensitive and a range of factors may be taken into account, including whether the adjustment would actually help the employee, and whether it is practicable for the employer to implement, for example, taking into consideration the extent of disruption to an employer's activities, the nature of the work and the employer's size and resources. We look at potential examples of adjustments in the "practical implications" section below.
Ultimately, however, it would be sensible for employers to approach the issue on a case by case basis and with a mindset of willingness and flexibility. And if a decision is taken not to make a particular adjustment, employers should give real thought to documenting the thought process and the reasons why it was not felt to be a reasonable adjustment to make. Tribunal lead in times are long at present and, if a claim were ever to be brought, employers may benefit both from the reminder and the written evidence.
Practical implications


In reality, debating the legal question of whether or not long Covid is a disability doesn't really help employers now. The answer to that question may not be known for some time, and in fact may be different from one employee to the next, depending on their experience of the condition. The real question is therefore – what should be done now?
This brings us to the practical implications, which are most likely to relate to absence, as well as supporting people on their return to the workplace. We look below at what employers can do now to help to manage employees with long Covid.
Managing absence


Individuals with severe symptoms may be unable to return to work for some time. For others, their absence may be more short-term and intermittent; a common feature of long Covid is its fluctuating, relapsing nature, where people seem to recover only to suffer a setback. As such, employers will need to adopt a mixture of the normal techniques used in managing both long-term and short-term absence, such as:
staying in contact with employees;


observing any company policies on sickness absence and making sure that employees are aware of any requirements;


holding meetings to discuss the prognosis and any adjustments or support required;


seeking input from occupational health/GPs; and


holding return to work meetings etc.
In the short-term, employers could also consider whether the Coronavirus Job Retention Scheme (or furlough scheme) might help them to support their employees. While the Government has made it clear that the scheme is not intended to cover short-term absences due to sickness, the guidance states that employees off work on long-term sick leave could be furloughed if the employer wishes to do so.
Reasonable adjustments


Even if making reasonable adjustments is not a strict legal requirement (which, as noted above, is not clear), it is likely to be part of good absence management. Given the nature of symptoms, employees suffering from long Covid are likely to need support to help them return to and remain in work. Adjustments could include:
A phased return or increased rest breaks to help with fatigue, appreciating that recovery is likely to be slow.


Adapting work tasks (for example, to reduce screen time for those suffering headaches).


Allowing time off for appointments etc.
Given the wide variety of symptoms that sufferers experience, adjustments really do need to be considered on a case by case basis. Again, it may be useful to involve occupational health in devising these.
Training for managers


Although there is increasing awareness of long Covid, many people still think of Coronavirus as something that is either so severe that people end up in hospital, or something that produces only mild symptoms from which individuals recover relatively quickly. There is a risk therefore that managers may regard employees complaining of fatigue or on-going symptoms with a certain amount of scepticism. This is made even more difficult where employees are working remotely. For managers, it can be difficult to gauge just how unwell an employee might be, while employees might feel pressure to continue working in circumstances when they really shouldn't, because there is no clear line between taking a sick day "at home" and "going in" to the virtual office.
It is therefore important for employers to raise awareness of long Covid among managers and to provide guidance on what steps they can take, so they understand how to manage it.
Availability of PHI (Permanent Health Insurance)


Finally, a quick aside on the availability of PHI for long Covid sufferers. Since it is a new condition, there has been some uncertainty about whether insurers would offer PHI for sufferers. While Covid itself doesn't seem to be covered, it appears there is a movement towards insurers accepting complications as a result of the virus. It is therefore important to be alert to the requirements of any PHI scheme and, in particular, to explore an employee's eligibility for cover before considering any drastic measures such as a capability dismissal.
If you require further information about anything covered in this blog, please contact Charmaine Pollock, or your usual contact at the firm on +44 (0)20 3375 7000.

This publication is a general summary of the law. It should not replace legal advice tailored to your specific circumstances.

© Farrer & Co LLP, February 2021