Coronavirus: quick furlough update – notice periods not covered from December
Blog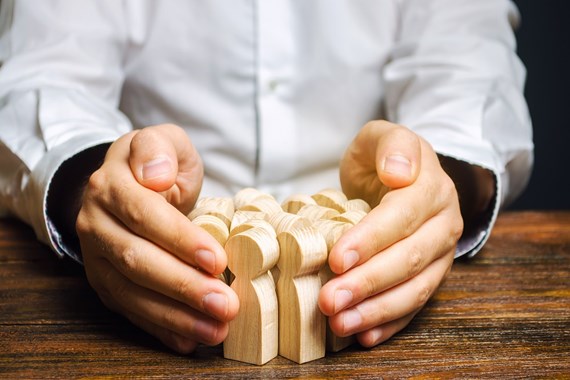 It isn't a Friday night without an amendment being made to the extended furlough scheme guidance, even if that guidance was only published two days previously! (see here for our commentary on the new technical guidance). While most of the changes were aimed at correcting minor errors, in a significant move the government has confirmed that from December employers will not be able to claim furlough grants for any employees serving their notice period.
The Treasury Direction – the legislation which implements the extended furlough scheme – has also been published and can be found here.
Furlough and notice


Details about notice periods during furlough is contained in the government's guidance on check which employees you can put on furlough.
In November, employers can still claim a grant for furloughed employees who are serving a statutory notice period. The employer guidance is silent on whether a grant can be claimed for those serving contractual notice, although the fact that the employee guidance states that a claim can be made for "a statutory or contractual notice period" suggests it is possible.
However, this is now somewhat of a moot point, since the latest amendment confirms that from December furlough grants will not cover any form of notice period. The guidance states:
"For claim periods starting on or after 1 December 2020, you cannot claim for any days on or after 1 December 2020 during which the furloughed employee was serving a contractual or statutory notice period for the employer."
This will apply regardless of who served notice and so, for example, will cover situations where an employee resigns or serves notice of retirement.
For any employees currently serving notice periods which will run into December, employers can make a claim for those employees for November, but not beyond that.
From December, if an employer makes a claim for an employee who subsequently starts a notice period, then an adjustment will need to be made to pay back any grant covering days the employee is now on notice.
Note that this change does not prevent employers from making employees redundant, and a grant can still be claimed during a redundancy consultation process. However, no grant can be claimed once that redundancy is confirmed and notice is served.
In other furlough news


As mentioned in the introduction, a few other tweaks have been made to the guidance. Here are the main ones:.
Last week, we noted that employees wishing to end their maternity leave early in order to be furloughed must give eight weeks' notice, and that it no longer appeared to be possible to agree to shorten this. This has been changed and the guidance now states that women on maternity leave "can agree to shorter notice in certain circumstances" and be furloughed once that shorter notice ends (rather than after eight weeks).


We previously mentioned a new feature of the furlough scheme, that from December 2020, HMRC will be publishing the names of employers who have made claims under the furlough scheme. This has been further extended in the amended guidance, so that an indication of the value of the claim will also be published. There is an exception to this, in that publication will not be made if an employer can show that it would result in serious risk of violence or intimidation to certain individuals, such as directors or employees.


A few discrepancies over dates have been corrected, mainly regarding TUPE, rehiring after the expiry of a fixed term contract and claim period deadlines.


The Step by Step guide for employers has been updated to reflect the amended furlough scheme.


If you are interested in reviewing previous versions of the government guidance on the furlough scheme, these can now be found on the National Archives website.
For more details on the extended furlough scheme and the technical guidance, see our blogs here and here.
If you require further information about anything covered in this blog, please contact Katie Fudakowski, Amy Wren, or your usual contact at the firm on +44 (0)20 3375 7000.

This publication is a general summary of the law. It should not replace legal advice tailored to your specific circumstances.

© Farrer & Co LLP, November 2020