Coronavirus: restrictions are lifting on 19 July 2021 – top 10 FAQs on what this means for employers
Blog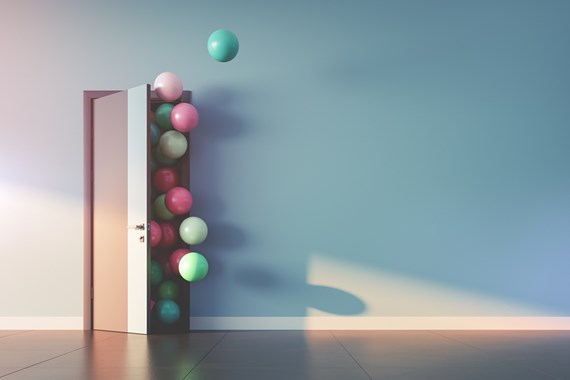 Much of the press has been hailing 19 July as "freedom day", with promises that all legal limits on social contact would be removed. Just two weeks ago, we were told that employers would be free to "start planning a safe return to the workplace", with Rishi Sunak urging workers to return to the office.
As it is, now that 19 July is upon us, the changes are somewhat more muted than the headlines first predicted. For employers, a more "gradual" return to the workplace is being encouraged, with new guidance on working safely introducing few changes to the safety measures already being used in work settings. In this blog, we summarise what the 19 July changes mean for employers, providing a reminder of the legal obligations which continue to apply and highlighting safety measures to consider when implementing a return to the workplace.
1. How are restrictions changing on 19 July?


On 19 July, after being in place for more than six months, the government's instruction to work from home has been removed. Similarly, legal restrictions on social distancing and wearing of face masks have been lifted. On 16 August, the rules on self-isolating for Covid-contacts will also be removed for people who are fully vaccinated or under 18.
However, despite the lifting of legal restrictions, this is not a green light for life to return to normal. Instead, "cautious guidance" will remain in place while Covid cases remain prevalent. From a work perspective, the government has put the brakes on a large-scale return to the workplace and instead "expects and recommends a gradual return over the summer".
A summary of the government's main changes to restrictions can be found in Coronavirus: how to stay safe and help prevent the spread from 19 July and Moving to step 4 of the roadmap.
2. Has the government guidance on working safely changed?


Yes, and no. The government has published new Covid-Secure guidance: Working safely during coronavirus; guidance from Step 4 (Working Safely guidance). This has consolidated the 14 guides previously available into six different work types, aimed at providing "advice on sensible precautions employers can take to manage risk and support their staff and customers".
Anyone hoping for a mass rolling back of safety measures will, however, be disappointed. The main change in the guidance is that social distancing restrictions will no longer apply, meaning that employers will not need to impose measures to keep workers apart. However, even that is tempered by the advice that employers should still try to reduce the risk of Covid by "reducing the number of people your workers come into contact with".
Otherwise, whilst the government anticipates fewer precautions will be needed "in the long term", for now the steps being recommended to manage the risk of Covid in the workplace remain very similar to those which employers have been implementing up until now. For the time being therefore, it may be that employers don't make very many changes to the way they are currently approaching safety in the workplace.
The Working Safely guidance has been met by criticism from a number of quarters, with the TUC accusing the government of providing employers with mixed messages and shifting responsibility onto employers to determine what safety measures to apply in their workplaces. In the rest of this blog, we therefore consider the legal obligations on employers and the steps they may want to consider taking when reopening workplaces.
3. What legal obligations do employers still have to protect the health and safety of employees?


The Working Safely guidance is clear that it does not supersede existing legal obligations on employers. Employers should be mindful of the legal duties that will continue to apply to them, notwithstanding the removal of government mandated Covid restrictions:
Employers will continue to be subject to health and safety obligations and the duty to look after the health and safety of their employees. This comes from two main sources:

1. The Health and Safety at Work etc Act 1974 (the H&S Act), which requires employees to consult workers on health and safety matters and carry out a suitable and sufficient risk assessment of work activities.

2. The general duty to take reasonable care of the health and safety of employees and take reasonable steps to provide a safe workplace and system of work.


When deciding how to manage issues regarding vaccination status and employee testing, employers will need to have regard to both employment law and GDPR considerations (see below for more detail).


Employers should comply with their duties under the Equality Act 2010, and ensure that the manner in which safety measures are applied and the way in which the return to work is managed does not amount to unlawful discrimination.


The Employment Rights Act 1996 imposes a duty on employers not to unfairly dismiss employees, discussed further below.
4. How can employers ensure workplaces are safe for employees to return?


The Working Safely guidance contains an extensive list of steps which employers should take to minimise the risk of coronavirus spreading in the workplace. Although employers will need to tailor their approach to their specific workplace, each guide contains six "priority actions" which businesses should take to protect staff and customers:
All employers are required to carry out a Covid risk assessment to assess and manage the risks of coronavirus. This should be drawn up in consultation with workers or trade unions. Given it is a legal obligation to consult with employees on matters relating to their health and safety at work, it is important not to miss out this step.


There is an emphasis on providing adequate ventilation (either natural or mechanical), including identifying areas of poor ventilation and taking steps to improve them.


Employers should clean areas of high contact more often.


Employers must not allow workers to attend the workplace if they are self-isolating as a result of a positive Covid result or being told to do so by Test and Trace.


Although there is no longer a legal requirement to collect customer details, employers are still encouraged to do so in order to support NHS Test and Trace.


There is an emphasis on communication and training to ensure workers are up to date on what safety measures are being implemented in the workplace.
Other than the removal of priority actions relating to social distancing and face coverings, this list remains very similar to previous Covid-Secure guidelines. Since these have been in place in one form or another for the best part of a year, it is likely that employers will have implemented many of them already. Nevertheless, employers are strongly advised to review the updated Working Safely guidance most relevant to their sector in order to identify and implement those steps which are necessary to reduce the risks in their workplace.
5. Can employers now force employees to return to the workplace?


In his speech on 12 July, the Prime Minister stressed that "we don't expect that the whole country will return to their desks from Monday", emphasising instead the expectation that a gradual return will take place over the summer. So employers should not take the lifting of the work from home instruction as permission to ditch workplace precautions and force an immediate return to the office; to do so is likely to be met with challenge by employees.
Once a wider return to the office is encouraged, in theory, an employer might be able insist that an employee comes into the office and treat it as a disciplinary matter if they refuse to do so (eg for failing to follow a reasonable management instruction). However, with case numbers rising, these are still not normal times and the legal position remains complicated. Employers should familiarise themselves with the risks and possible claims in this area before considering possible disciplinary action:
As a first step, employers must be satisfied they have taken reasonable steps to ensure that the workplace is safe for employees to return, taking account of the revised Working Safely guidance discussed above. In the absence of adequate steps, there will come a point when telling employees to attend work will not be a reasonable instruction, risking the fairness of any disciplinary action based on it.


If an employee is clinically extremely vulnerable (discussed in more detail below) or has concerns about returning to the office because of a medical condition or mental impairment (eg anxiety or depression), this raises possible discrimination risks. Employers should ensure that individual risk assessments are carried out, ideally with medical input and a consideration of possible reasonable adjustments, before insisting on a return to the workplace for employees falling within this category.


Employees with over two years' service will have the right not to be unfairly dismissed. This will be relevant where, for example, an employee argues that their employer was failing to adequately protect them, or had issued an unreasonable instruction to attend the workplace. For example, this might result in them seeking to challenge any disciplinary action being contemplated and / or to argue that the employer had breached the implied duty of trust and confidence, entitling them to resign and claim they had been constructively unfairly dismissed.


The Employment Rights Act 1996 entitles employees to stay away from the workplace if they reasonably believe that it poses a serious and imminent health and safety risk and provides protection if they are dismissed or treated to their detriment as a result.


There are also potential whistleblowing risks if an employee has genuinely held concerns about the safety of the workplace.
Our advice for employers planning a return to the workplace is to consult with employees at an early stage, taking account of individual circumstances and concerns. Holding a constructive dialogue and trying to agree pragmatic working arrangements with staff, rather than imposing decisions on them, is more likely to assist with a return to the workplace and maintain employee relations. Employers should also bear in mind the potential damage to their reputation if they take too hard a line towards forcing employees to attend work.
6. Is there any guidance for clinically extremely vulnerable employees?


On 12 July, government published updated guidance on Protecting people who are clinically extremely vulnerable (CEV).
The section on work no longer advises CEV employees to work from home, opening the door for them to return to the workplace. However, any such return must be managed with care. Although most CEV employees will be vaccinated, no vaccine is 100 per cent effective and some CEV individuals remain at higher risk of becoming seriously ill if they were to catch Covid.
The Working Safely guidance states that employers "should give extra consideration" to higher risk employees, discussing with them their individual needs and supporting them in taking any additional precautions advised by their clinicians. As part of this, employers may want to take account of the extra precautions suggested in the CEV guidance to see whether these can be incorporated into workplace plans. The Health and Safety Executive (HSE) has also published guidance on Protecting vulnerable workers.
This is not an easy area for employers who might be keen for their workforce to return to the workplace. Unfortunately however, given the rapidly rising number of Covid cases, employers should exercise caution before insisting that CEV individuals return to work. Doing so at the current time could leave employers at risk of claims under discrimination and health and safety legislation.
The CEV guidance provides suggestions for what employers might do if a CEV employees cannot return to the workplace, or needs additional support in doing so, including accessing the furlough scheme (until it finishes on 30 September), applying for Access to Work or paying Statutory Sick Pay.
7. What if employees are concerned about their commute to work?


Concerns have been expressed about the ending of mandatory mask wearing on public transport, especially as user numbers are likely to increase as people return to work. Government guidance stresses that it "expects and recommends that people wear face coverings in crowded areas such as public transport" and some transport operators have announced that masks will remain compulsory after 19 July.
Nevertheless, employers may find that some employees are put off returning to work because of their commute. Can employers insist that an employee travels to work even if that employee feels the journey is unsafe?
Since travelling to work is not normally part of an employment relationship, arguably an employer's duty to take reasonable care of employees does not extend to an employer's commute, especially as employers are unlikely to have much ability to do anything to affect the safety of the journey. However, this is not a point that has been decided conclusively, especially in these unusual times. It is therefore advisable for employers to listen to the concerns of their employees, particularly if they are in a Covid vulnerable category, to consider what safe methods of travel may be available and if any adjustments might assist (eg changes to working hours, increased working from home if possible etc). Unfortunately this is an uncertain area for employers and so managing concerns on a case by case basis is likely to be the most advisable approach.
8. Can employers require employees to take lateral flow tests?


Even after 19 July, the government is still encouraging people to take a rapid lateral flow test twice a week, including "to help manage periods of risk such as returning to the workplace". However, it remains a voluntary decision for employers whether to test their staff.
For employers considering introducing workplace testing as part of their return to the workplace, the government has published detailed testing guidance. The legal position on Covid testing employees is very similar to that on temperature testing, which we have discussed in detail in our blog Testing the temperature for a return to work.
One of the main considerations for employers is whether it will be "necessary and proportionate" to conduct Covid testing of staff under data protection law. Since processing of test data will be health information amounting to "special category data", additional safeguards will apply. Full data protection considerations can be found in the ICO's guidance on testing, but in summary employers should:
Conduct a data protection impact assessment to show their approach to testing is compliant with data protection law.


Show they have a lawful basis for processing testing data. The ICO confirms that "legitimate interests" is likely to be appropriate (eg reducing the risk of asymptomatic Covid spread), but employers should check this is the case for their organisation.


Be clear about what they are trying to achieve by testing employees and whether gathering personal health information is necessary for that purpose and that the approach for gathering it is reasonable, fair and proportionate.
Employers are reminded that they cannot compel an employee to take a Covid test. The most effective course of action for employers is likely to be to encourage employees to participate in Covid testing, for example, by highlighting the health and safety benefits. Employers are also advised to develop a testing policy in consultation with employees, explaining clearly what the employer intends to do with their data and why.
If an employee refuses to take a Covid test, that could, in theory, enable an employer to take disciplinary action against an employee – for example, a failure to follow a reasonable management instruction. However, this would not be risk free and employers are advised to explore the matter very carefully before taking any disciplinary action. This should include understanding the employee's reasons for refusal, ensuring other reasonable steps have been taken to create a safe place to work, and considering whether alternatives to disciplinary action are available, such as working from home, redeployment to an area where the employee can work separately from colleagues or unpaid leave.
9. Can employers insist employees are vaccinated before returning to work?


The Covid vaccination has been shown to be highly effective against catching or getting seriously ill from Covid. Understandably employers may be keen for staff to be vaccinated when they return to the workplace as a key measure in ensuring a safe place to work. However, for reasons set out in our blog on Mandatory vaccination by employers, whilst employers can encourage and support staff to be vaccinated, we would advise employers to stop short of making vaccination compulsory or disciplining anyone who refuses to be vaccinated.
10. Can employers ask about the vaccine status of employees?


From an employment law perspective, employers are permitted to ask employees about vaccine status, provided that the collection of this information does not result in any unfair or unjustified treatment for employees. Ideally, employees should be given the option not to disclose this information if they don't wish to do so.
As with testing employees (above), vaccine status is a form of health information and will amount to "special category data" under data protection law. Employers will therefore have additional data protection obligations if they wish to retain data on vaccine status. The ICO has issued guidance on Vaccination and Covid status checks. This confirms that employers must carry out a data protection impact assessment, outlining the lawful basis for processing information about vaccination status and clear reasons for why it is "relevant and necessary for a specific purpose". Monitoring vaccination status on a "just in case" basis is unlikely to be justifiable.
Unless it is strictly necessary to do so (ie the information is intrinsic to the nature of the job or necessary for the purpose of reasonable adjustments), employers should avoid asking about vaccine status during the recruitment process. There is a risk otherwise that it could be perceived to be a prohibited health question under the Equality Act 2010.
We have seen questions about whether employers can differentiate between vaccinated and non-vaccinated employees. This is currently fairly unchartered territory, but our view is that for the time-being differentiating between employees in this way is likely to be a high risk approach, though this may be something that changes as the pandemic and the re-opening of workplaces continues to evolve.
If you require further information about anything covered in this blog, please contact David Hunt, Amy Wren, or your usual contact at the firm on +44 (0)20 3375 7000.
This publication is a general summary of the law. It should not replace legal advice tailored to your specific circumstances.
© Farrer & Co LLP, July 2021