Coronavirus Self-Employed Income Support Scheme – what is the government proposing?
Blog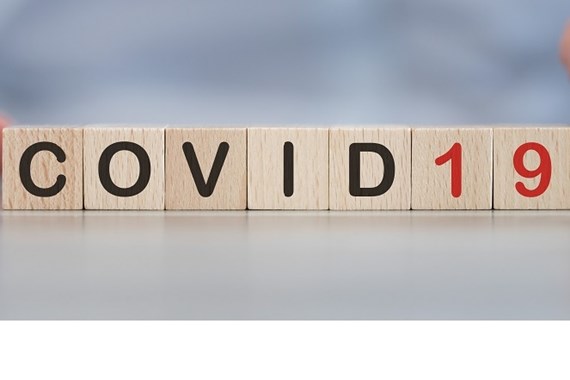 Our latest guidance note as at 16 April on the "Coronavirus: update to the Self-Employed Income Support Scheme" can be found here.

On Thursday 26 March, the Chancellor Rishi Sunak outlined the economic steps that the government intends to take to help the self-employed who are affected by Coronavirus, in the form of a self-employed income support scheme ("the Self-Employed Scheme").
In headline terms, the government is offering to pay self-employed people, who have been adversely affected by Coronavirus, a taxable grant worth 80% of their average monthly profits over the last three years, up to £2,500 a month. The announcement has been made at speed, in the face of growing pressure to offer support to thousands of self-employed people whose livelihoods are threatened. So, although the Chancellor has promised a scheme that is fair, targeted and deliverable, at this stage there will undoubtedly be complexities and irregularities in understanding who comes within the scheme and what they might be entitled to under it.
The Self-Employed Scheme, though similar in superficial ways, is separate to the Coronavirus Job Retention Scheme (which is aimed at supporting employers to pay some of wages of employees who would otherwise have been laid off or made redundant as a result of the Coronavirus crisis). For more information on the Job Retention Scheme, see our briefing note on the detailed guidance recently published by the government.
Who is covered by the Self-Employed Scheme?
The government has produced guidance on how the Self-Employed Scheme will work, which sets out in detail who can apply for support.
Some of the most interesting elements of the eligibility criteria are that anyone applying must be able to show that:
their self-employed trading profits are less than £50,000; and


that more than half of their income must come from self-employment; and


they have a tax return from January 2020 (though the deadline for submitting has been extended by four weeks). This means they must have been self-employed prior to 6 April 2019.
Interestingly, dividend income is not covered in the calculation.
How much can people claim and when?
Self-employed individuals can claim 80% of their average monthly profits over the last three tax years, up to a maximum of £2,500 per month. So, although this is described as an "income" support scheme, it only relates to profits in practice. This might seem a subtle difference but how owners of businesses have historically "paid" themselves could have a significant impact on their eligibility for this scheme. We comment further on this below.
The scheme is intended to last for three months (although that may be extended if necessary).However, people cannot claim yet and it is not payable until June. This is partly because it is a totally new scheme which HMRC needs to set up from scratch and partly because of the extension to finalising - and therefore processing 2019 - tax returns, which is a key eligibility criterion.
As the Chancellor acknowledges, providing unprecedented support for self-employed people has been difficult to work out and I suspect will be even harder to implement at speed. Although the Chancellor pointed to a number of sources of help in the intervening period, this delay is unlikely to be welcome news for many self-employed people, who may be facing vanishing income and profits between now and June.
Winners and losers?
This is potentially good news for many as they should have much needed financial support to see them through this crisis. For a few, this might even mean a windfall as the grant will be payable even if an individual manages to stay in business and maintain their level of income and profits.
However, for others the news isn't necessarily so good:
Anyone who became self-employed within the last year: in order to be eligible, you must have a tax return from January 2020, which seems to leave a blackhole for anyone who became self-employed within the last year. Will the only support available to people be Universal Credit?


Recent loss-makers: if someone has been self-employed for over a year but has made a loss in that time, they will not be entitled to anything under the Self-Employed Scheme.


Company Directors? It is not clear what support is available to company directors, many of whom pay themselves a salary or dividends via their company. The government guidance says that if directors are paid through PAYE, they "may be able to get support using the Job Retention Scheme". Of course, the "may" in that sentence isn't encouraging.


Businesses engaging self-employed contractors? This might prevent some self-employed people bringing speculative status claims in order to gain access either to specific Coronavirus or general employment protection provisions – something we have seen in some clients already.
Towards the end of the Chancellor's announcement was the following paragraph:
"I must be honest and point out that in devising this scheme – in response to many calls for support – it is now much harder to justify the inconsistent contributions between people of different employment statuses. If we all want to benefit equally from state support, we must all pay in equally in future."
Is this an indication by the Chancellor that, once things return to normal, he is going to want to ensure that self-employed people pay the same amount of tax as the employed?
Businesses who work with self-employed people may well face questions from their contractors on this scheme and how it affects them, as well as requests for evidence of their status and how it interacts with the Job Retention Scheme. This is when old-fashioned employment status questions can arise. We are happy to assist with any specific queries
We appreciate that this is a stressful and worrying time for our readers (and for so many), and we do hope that you find the guidance contained in this blog useful. If you are interested in formally engaging the firm and require further tailored advice in relation to what is covered, please contact Kathleen Heycock, Amy Wren, or your usual contact at the firm on +44 (0)20 3375 7000.

Please note that our Employment team is currently experiencing a very high volume of queries in light of the COVID-19 outbreak, which unfortunately means that we are unlikely to be able to respond to informal queries of a more general nature, given the need to prioritise urgent queries from existing or new clients. We hope this blog is, however, helpful in addressing some of those more general queries.
This publication is a general summary of the law. It should not replace legal advice tailored to your specific circumstances.
© Farrer & Co LLP, March 2020