Coronavirus Self-Employment Income Support Scheme: new guidance and Treasury Direction published (4 May)
Blog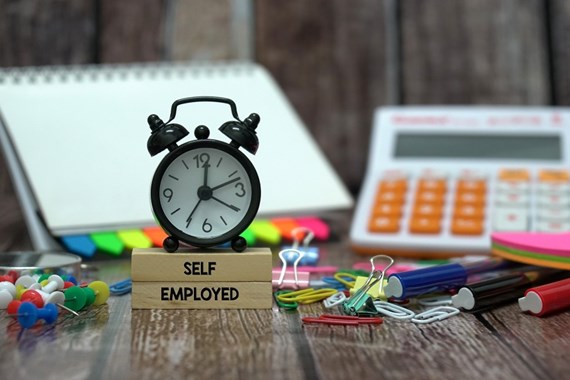 With details about the government's Coronavirus Job Retention Scheme (JRS) largely finalised, and the first payments under it now made, the government has turned its attention to the Self-Employment Income Support Scheme (SEISS).
On both 1 and 4 May, the government updated its guidance on the SEISS to allow individuals to check if they can claim a grant through the scheme. It has also published a new guidance document on how different circumstances affect the SEISS, and a Treasury Direction, giving legal effect to the scheme, has also been published.
Unlike the JRS, HMRC will work out if individuals are eligible under the SEISS and will calculate how much grant they will receive. Individuals can refer to its updated guidance to understand how HMRC will do this.
For our previous commentary on the details of the scheme, including eligibility criteria, see here. In addition, we have provided a short summary of the key elements of the scheme below.
Main elements of the SEISS
If eligible, the SEISS entitles you to claim a taxable grant of 80 per cent of your average monthly trading profits. This will be paid out in a single instalment covering three months (though it is not clear which months), and will be capped at £7,500 in total. The grant will be based on your average trading profits over the three tax years ending in 2018 –19.


HMRC has produced an online eligibility tool which you can use to find out if you are eligible to make a claim. You will need a self-assessment unique taxpayer reference in order to use the eligibility tool.


HMRC's online claim tool is not yet open. However, HMRC says it aims to contact eligible individuals by mid-May to invite them to make a claim (presumably using contact details from Self-Assessment tax forms). You will be told straight away if your grant is approved. Details of the information needed to make a claim are included in the guidance.


HMRC is intending to make payments by early June 2020, within 6 working days of a claim being approved.


In order to be eligible, you must have:

- Trading profits of no more than £50,000, which must be at least equal to your non-trading profits.

- Traded in the tax year 2018 – 19 and submitted a Self-Assessment tax return for that year on or before 23 April 2020. HMRC will first check your eligibility based on this tax year. If this suggest you are not eligible, HMRC will look at tax returns for the preceding two tax years.

- Traded in the tax year 2019 – 20 and intend to continue to trade in the tax year 2020-21.


In addition, eligible individuals can only claim if they "carry on a trade which has been adversely affected by coronavirus". The guidance contains examples of when this might be the case, and it appears that the net is cast fairly widely including if someone is unable to work because they are shielding or have caring responsibilities, or because they have had to stop or scale down trading because they have fewer or no customers. You will be asked to confirm to HMRC that this criterion is met.


If you are told by HMRC that you are not eligible to make a claim, there will be a mechanism for you to ask HMRC to review this decision once you have used the online eligibility tool mentioned above.


The guidance confirms that you can make a claim for Universal Credit while you wait for the grant. You can also continue to work, start a new trade or take on other employment.
We will continue to update you with developments on the SEISS as and when they arise.


We appreciate that this is a stressful and worrying time for our readers (and for so many), and we do hope that you find the guidance contained in this blog useful. If you are interested in formally engaging the firm and require further tailored advice in relation to what is covered, please contact Katie Fudakowski, Amy Wren, or your usual contact at the firm on +44 (0)20 3375 7000.

Please note that our Employment team is currently experiencing a very high volume of queries in light of the COVID-19 outbreak, which unfortunately means that we are unlikely to be able to respond to informal queries of a more general nature, given the need to prioritise urgent queries from existing or new clients. We hope this blog is, however, helpful in addressing some of those more general queries.


This publication is a general summary of the law. It should not replace legal advice tailored to your specific circumstances.
© Farrer & Co LLP, May 2020