Coronavirus: update to the Self-Employed Income Support Scheme
Blog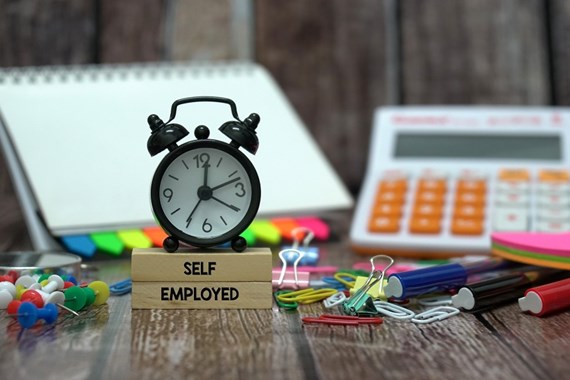 Our latest update on this guidance "Coronavirus Self-Employment Income Scheme: New guidance and Treasury Direction published (4 May)" can be found here.

On 14 April 2020, the government updated its guidance on the Self-Employed Income Support Scheme (the Self-Employed Scheme) and also provided further clarification on how HMRC will work out total income and trading profits, see here.
We have previously written about the Self-Employed Scheme: see here for details of the scheme. This blog considers the clarification provided by the government in the latest update to the guidance, focusing on how HMRC will assess "trading profits" and "income" as part of the eligibility requirements.
Who can access the scheme?
As outlined in our previous update, self-employed individuals or members of a partnership are eligible if they:
Have submitted their self-assessment tax return for the tax year 2018 to 2019 (which must be done by 23 April 2020);
Traded in the tax year 2019 to 2020;
Are trading when they apply, or would be except for coronavirus;
Intend to continue to trade in the tax year 2020 to 2021;
Have lost trading profits due to coronavirus; and
Have trading profits of no more than £50,000 and their trading profits are more than half of their total income for either:
- The tax year 2018 to 2019; or
- The average of the tax years 2016 to 2017, 2017 to 2018 and 2018 to 2019.
There are slightly different rules if the individual has loans covered by the loan charge.
HMRC has now confirmed it will assess "trading profits" and total "income" as follows:
Trading profits: HMRC will use figures on the person's tax return for their total trading income, then deduct any allowable business expenses (with allowable expenses listed in the guidance) and capital expenditure. HMRC has confirmed that it will not make deductions from trading profits for any losses carried forward from previous years or for an individual's personal allowance.
Income: This is the total of all: income for earnings, trading profits, property income, dividends, savings income, pension income and other miscellaneous income, such as social security income.
How do I claim under the Self-Employed Scheme?
The guidance states that the online service for submitting claims is not available yet, but HMRC will aim to contact those who are eligible for the Self-Employed Scheme by mid-May 2020 and make payments by early June 2020.
We appreciate that this is a stressful and worrying time for our readers (and for so many), and we do hope that you find the guidance contained in this blog useful. If you are interested in formally engaging the firm and require further tailored advice in relation to what is covered, please contact Hannah Taylor, or your usual contact at the firm on +44 (0)20 3375 7000.

Please note that our Employment team is currently experiencing a very high volume of queries in light of the COVID-19 outbreak, which unfortunately means that we are unlikely to be able to respond to informal queries of a more general nature, given the need to prioritise urgent queries from existing or new clients. We hope this blog is, however, helpful in addressing some of those more general queries.


This publication is a general summary of the law. It should not replace legal advice tailored to your specific circumstances.
© Farrer & Co LLP, April 2020