Dismissal in schools with a religious character - Human Rights and Equality Law
Blog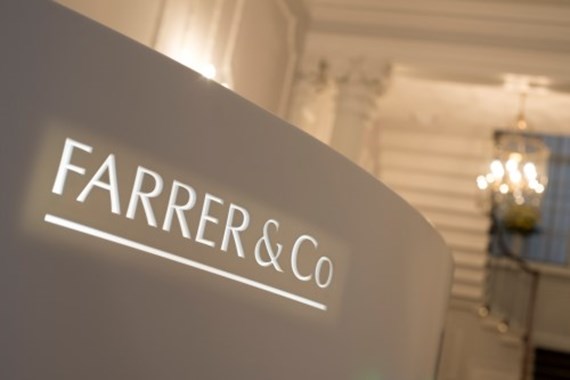 A recent European case (Travaš v Croatia) demonstrates that the dismissal of employees from schools or other entities with a religious character because of the employee's life choices or lifestyle is seldom a straightforward matter. Cases in this area can become very contentious and escalate quickly. In Travaš, the European Court of Human Rights was asked to consider a claim by Mr Travaš for breach of his Article 8 rights (respect for his private and family life) following his dismissal from a Catholic school when he had divorced and remarried.
This issue can be more common that people realise, especially in schools in which those holding senior roles are considered role models in the community and have responsibility for uploading the values of a faith. Apart from the procedural fairness of a dismissal, two other legal questions are relevant to consider:
1. Could the employee bring a discrimination claim against the school?
2. Are there Human Rights considerations to be aware of?
Readers will be aware that the Equality Act 2010 (EqA) renders most discrimination in employment unlawful. The protected characteristics include religion, religious belief, sexual orientation and sex discrimination which includes marital status, amongst others. In some cases, employers can avoid liability by showing that their discriminatory actions fall within one of the exceptions of the EqA, which includes occupational requirements ("OR"). The OR exceptions cover:
Organised religion. This applies where the employment is "for the purposes of an organised religion". To comply with the doctrines of the religion or to avoid conflicting with the strongly held religious convictions of a significant number of the religion's followers, the employer might apply an occupational requirement that the employee be of a particular sex, that the employee not be a transsexual person, married or a civil partner, that the employee not be married to, or the civil partner of, a person who has a living former spouse or civil partner; relating to circumstances in which a marriage or civil partnership came to an end; or related to sexual orientation;
Employers with a religious ethos. This exception is available to an employer with an ethos based on religion or belief. The employer may, in certain circumstances, show that being of a particular religion or belief is an OR.
To rely on the OR exception, an employer must show that, having regard to the nature or context of the work:
1. Being of a "particular" sex, race, disability, religion or belief, sexual orientation or age (or not being a transsexual person, married or a civil partner) is an OR;
2. The application of the requirement is a proportionate means of achieving a legitimate aim;
3. The employee does not meet the requirement (or the employer has reasonable grounds for not being satisfied that the employee meets it).
In education, schools with a religious character are permitted to:
Dismiss teachers appointed to provide religious education if they fail to give it competently;
Take account of religious considerations when appointing a head teacher;
If the school is voluntary aided or independent take account of religious considerations in employment matters.
In addition, as the UK is still a member state, the European Convention on Human Rights is relevant. Domestic legislation (including the EqA) must be read and interpreted by Courts and Tribunals in a way that is compatible with the Convention. A failure to do so can leave member states at risk of claims to the European Court of Human Rights and the decisions in domestic Courts incompatible and essentially overturned. Employers who are public authorities ie "any person ... whose functions are functions of a public nature" (but not those whose acts are private) can be named as defendants in claims for damages for a breach of the Human Rights Act 1998.
Travaš v Croatia
Mr Travaš was a Croatian national who began teaching Catholic religious education in two State schools in 2003. By virtue of an agreement between Croatia and the Vatican that had been incorporated into Croatian law, the only people who can teach this subject are those who have been awarded a canonical mandate by their local Bishop. According to canon law, Bishops can only issue these mandates to individuals who "are outstanding in true doctrine, in the witness of their Christian life, and in their teaching ability".
When Mr Travaš took up his teaching posts, he was married. However, he obtained a civil divorce from his wife and, in 2006, married another woman in a civil ceremony. At the time of his second marriage, he was – so far as the Church was concerned – still married to his first wife.
Mr Travaš's Bishop wrote to him to tell him that his marital position was inconsistent with the requirements of his canonical mandate and invited him to explain how he intended to reconcile the two. After receiving an unsatisfactory reply, the Bishop withdrew Mr Travaš's canonical mandate and informed the two schools of the change in his position. The two schools tried to secure alternative posts for Mr Travaš but found it impossible, so they dismissed him on the grounds that he could no longer teach Catholic religious education without a canonical mandate.
After taking his case through the national courts, Mr Travaš eventually appealed to the European Court of Human Rights (the Court). His principal claim was that by dismissing him from his job as a teacher of Catholic religious education, the State had breached his right to respect for his private and family life, as guaranteed by Article 8 of the European Convention on Human Rights (the Convention).
The Court's decision
The Court had to answer two questions:
1. Had the state interfered with Mr Travaš's right to respect for his private and family life?
2. If so, was that interference justified under the provisions of Article 8(2)?
On the first question, Croatia argued that the decision to dismiss Mr Travaš had nothing to do with his private life – it was because he no longer had the necessary canonical mandate. The Court rejected this: Mr Travaš's dismissal related to choices he had made in the context of his private and family life and it was State authorities that had dismissed him. Article 8 was relevant and the State had interfered with those rights.
On the second question, Mr Travaš's main argument was that there was no reason why his remarriage should have had such far-reaching consequences. He accepted that lay teachers of religious education should be held to high standards, but considered that his actions did not constitute a serious breach of that requirement. His remarriage had no adverse effects on the Catholic Church's rights and the removal of his canonical mandate, resulting in his being unable to continue in his chosen profession, was an extreme and disproportionate measure. As such, it was not "necessary in a democratic society ... for the protection of the rights and freedom of others".
The Court was not persuaded by this line of reasoning. Using a list of factors set out in a previous case, it considered whether Croatia had properly balanced Mr Travaš's Article 8 rights against the Church's right to religious autonomy. It found that:
1. Mr Travaš knew that by taking employment as a Catholic religious education teacher, he would voluntarily be committing himself to a higher duty of loyalty towards the Church and its doctrines, which would entail a degree of restriction on the scope of his right to respect for his private and family life;
2. Mr Travaš remarried without first regularising the situation with his first wife, knowing that this was in breach of the Church's teachings. In doing so, he disregarded his higher duty of loyalty to the Church;
3. the State had an obligation to ensure that its interference with Mr Travaš's rights went no further than was necessary to uphold the Church's rights. It had done this in several ways:
a) before dismissing Mr Travaš, the schools had tried to find alternative work for him;
b) on termination of his employment, he had been given an indemnity;
c) he was able to claim benefits after his employment ended;
4. on whether removal of the canonical mandate was a disproportionate measure;
a) although Mr Travaš was no longer able to work as a teacher of Catholic religious education, he was qualified to teach other subjects, so removal of the canonical mandate did not effectively end his teaching career; and
b) Mr Travaš could have avoided the situation by dealing with his first marriage before remarrying; so
c) the decision to remove the mandate, to preserve the credibility of the Church's teachings, was not excessive.
The Court concluded that the State's interference with Mr Travaš's rights was justified. It dismissed his appeal.
Commentary
My colleague, Rob Lewis neatly summarised some of the issues regarding the applicability of European Human Rights law in the UK in his post of 22nd January 2016. In addition, to avoid disputes of this sort arising in the first place, employers should think carefully about the following issues:
whether a person's private life really could have an impact on the role they will perform;
consider the way in which the role is advertised and the wording used to describe the employer and the nature of the role;
the way in which the employer's expectations and the employee's responsibilities are expressed in the job description and employment contract.
When disputes do occur, bear in mind the list of factors and steps that the school took referred to above that assisted the defence in the Travaš case.