Employers and annual leave: have holidays been given the green light? How to manage holiday entitlement during a pandemic
Blog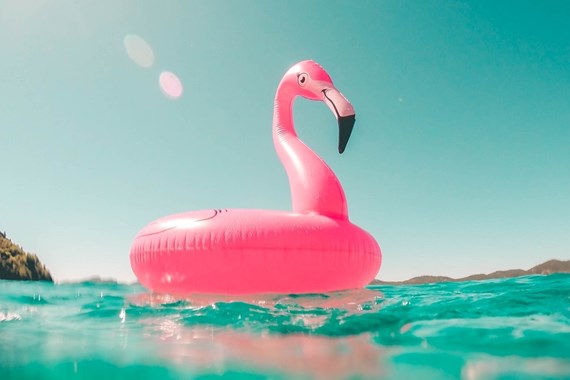 With the lifting of lockdown and the introduction of a traffic light system for travel to other countries, employers are now facing a number of tricky scenarios when it comes to employees and holiday entitlement. "Can I cancel my holiday as my travel destination has moved to red?", "Can I have four weeks off as I need to self-isolate for ten days when I get back?", "I've not been able to travel anywhere, can I roll my holiday entitlement into next year?". These are just some of the questions facing employers as global travel opens up again while restrictions remain variable. In this blog we will consider some of the most common holiday questions employers are grappling with at the moment.
1. Can my employees now go on holiday wherever they like?
A prohibition on travelling abroad from England was lifted on 17 May 2021 and replaced with a traffic light system which imposes differing testing and quarantining restrictions on inbound passengers depending on what country they are coming from. Other countries are also imposing their own restrictions on overseas visitors. Subject to that and the latest guidance set out by the Government, yes employees can choose where to take their holiday.
While employers may wish to discourage employees from travelling abroad, they are likely to face significant risks if they try to impose a ban on employees travelling abroad.
2. Can we insist staff inform us where they are going on holiday?
Employees do not have to tell you where they are going on their holiday but, given the consequences of travel to certain countries (ie those on the red and amber list), it would be sensible to discuss with employees travelling to those countries how they plan to deal with the restrictions. Employers are therefore likely to be justified in asking employees to inform them if they are planning to travel to an amber or red list country.
3. Should employees be paid if they are quarantining after a holiday?
An employee who is required to self-isolate on their return to the UK will need to agree arrangements with their employers for that self-isolation period. Some of the options available to employers in these situations are:
Agree the employee can take the full period out of their annual leave entitlement. This will likely mean using a large proportion of their holiday in one go so they may not be keen to do this.


Agree that the employee can take their self-isolation period as unpaid leave. Again, this may not be an attractive option for employees so may deter them from traveling to a restricted country.


Agree that the employee can work from home during their self-isolation period. This may work well for those employees that can easily work from home.


Consider if there is an alternative type of leave available – for example, compassionate leave if the employee is travelling to visit an ill relative.


If the employee cannot work from home for their self-isolation period, you could refuse the holiday request on the basis that the organisation cannot manage with the employee being away for that length of time. The Working Time Regulations 1998 (WTR) gives an employer the right to refuse an annual leave request by serving a counter-notice (providing sufficient notice is given).


Note that unless employees are genuinely ill, they will not be entitled to receive statutory sick pay if they are required to quarantine.
It goes without saying that an employer should not force an employee to attend work if they are legally required to quarantine following a holiday.
Ultimately, an employer does not have to agree a request for extended leave provided they are acting reasonably. It would be sensible for employers to deal with requests on a case by case basis, ensuring that they treat all requests in a fair and non-discriminatory manner.
4. Can my employee cancel their holiday at the last minute?
Fluctuating green-list restrictions might mean that an employee wants to cancel or change their holiday plans at short notice. In brief, unless the contract of employment states otherwise, an employer does not have to agree to cancel an employee's annual leave once this has been booked. Indeed, this may be sensible to avoid an accumulation of holiday later in the year or the employee then asking to carry it over to the next holiday year. However, you should consider requests to cancel leave on a case by case basis, taking account of individual circumstances and operational needs. You may be content to allow an employee to cancel or change their holiday, perhaps if they have another time in the near future that they would like to move it to or it was a big trip to see extended family and they would like to rearrange so they can still make the trip.
Each individual employee's circumstances will be different, but you should encourage all your employees to take holiday, even for a staycation, and highlight the benefits of having a break from work, wherever that may be. As an employer you have a duty to ensure the health and wellbeing of your staff, which includes ensuring they take regular breaks from work.
5. Can I require my employees to take holiday even though travel restrictions are still in place?
The WTR permits an employer to require an employee to take holiday at a specified time, provided the required notice is given. This notice is double the length of the holiday you want your employee to take eg if you want them to take five days holiday, you must give them ten days' notice. Employers are generally reluctant to exercise this right for fear it may have a negative effect on employee relations. However, these are extraordinary times and if employers allow their employees to save up their holiday until such time as travel restrictions are lifted, they could end up with a situation where lots of employees are wanting to take holiday at the same time, which may not be viable for the running of the organisation.
What some employers are doing is asking employees to take a certain number of days or a percentage of their holiday by a certain date. This gives employees some flexibility to choose when to take the holiday while ensuring that the employer is not faced with a large build-up of holiday later in the year. As restrictions ease, employees will hopefully begin to take holiday more normally but this may still be an issue for some employers if employees have avoided taking holiday so far this year and remain reluctant to do so given the uncertainty around travel.
6. Do I have to allow my employees to carry over holiday to next year?
Ordinarily, employees should use their holiday entitlement in the year to which it relates and carry over is only required by law in certain situations eg long term sick leave or maternity leave; though some employers do allow employees to carry over a limited number of days – usually up to five.
In 2020, the government passed emergency legislation allowing employees to carry over up to four weeks of annual leave into their next two holiday leave years. This was brought in with essential services in mind, such as the NHS and care homes, and only applies where it was not "reasonably practicable" to take holiday. However the legislation itself does not restrict it to any particular organisations so in theory it is open to all employers, though it does not place an obligation on employers to agree to additional carry over. For more information, see our earlier blog on Coronavirus and annual leave.
If you are willing to allow employees to carry over holiday, it would be sensible to confirm that any carried over holiday must be used by a certain date in the next holiday year to avoid excessive build-up of holiday entitlement.
As ever with the current pandemic, communication and discussion with your employees about these matters will be key to finding a solution that works for your organisation and does not damage employee relations.
If you require further information about anything covered in this blog, please contact Lauren Bennett, or your usual contact at the firm on +44 (0)20 3375 7000.

This publication is a general summary of the law. It should not replace legal advice tailored to your specific circumstances.
© Farrer & Co LLP, July 2021