Employment in Financial Services – People Get Ready (SMCR is coming)
Blog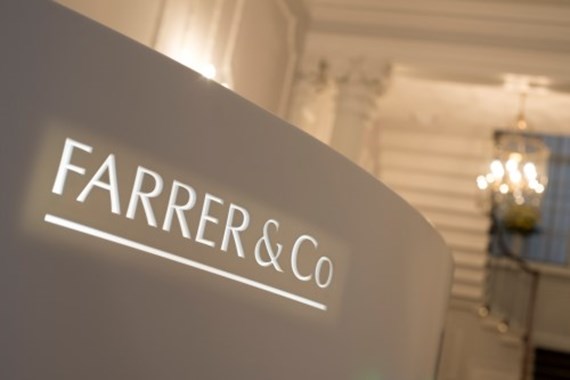 The Financial Conduct Authority (FCA) has published its long-awaited consultation paper on the extension of the Senior Managers and Certification regime (SMCR) to all FCA regulated firms. The consultation paper, in all of its 392-page glory, can be found here. The consultation is open for comments until 3 November 2017 and the final rules and guidance are expected in Summer 2018. In the meantime, there is plenty for affected firms to do now to get ahead of the game.
What is the current SMCR?
The current SMCR has been in place since March 2016 and is the regulatory framework currently applicable to firms regulated by both the FCA and the Prudential Regulation Authority (PRA) (together referred to as the regulators). These so-called "dual-regulated" firms consist of banks, building societies, credit unions and PRA-designated investment firms (ie. very large investment firms).
The SMCR has three key elements:
Senior Managers Regime (SMR)

– applies to individuals carrying out "senior management functions", as specified by the regulators. Individuals who carry out these functions are subject to pre-approval by the regulators and annual review by firms.

Certification Regime

– applies to individuals who carry out roles which pose a risk of significant harm to the firm or any of its customers. Relevant firms must assess the fitness and propriety of an individual prior to appointment to a certified role and, thereafter, on an annual basis.

Conduct Rules

– apply to individuals within the scope of the SMR and the certification regime and since March 2017 the FCA has also applied the conduct rules to most individuals in relevant firms who deal with customers in the UK.
How is the FCA proposing to extend the SMCR?
The FCA is proposing to expand the SMCR to all FCA-regulated firms. It builds on the current regime and its aim is to reduce customer harm, fitting within the FCA's focus on culture and governance. The FCA has recognised that the remaining several thousand FCA-only regulated firms come in all shapes and sizes; it is therefore proposing a degree of flexibility and proportionality to the expansion of the SMCR.
In order to achieve the proportionality it describes, the FCA intends to adjust the application of the SMCR to firms at either end of the scale. For example, "limited scope firms" (broadly speaking firms that are not currently subject to the Approved Persons Regime or only to a limited degree) do not require as many assigned Senior Management Functions and the Prescribed Responsibilities do not apply. A small number of larger or more complex firms (estimated by the FCA to be fewer than 1% of the firms it regulates) will, in turn, be subject to enhanced requirements. These requirements will include additional Senior Management Functions, additional Prescribed Responsibilities, Responsibilities Maps and Handover Procedures for Senior Managers.
Nevertheless, the core requirements of the Senior Managers Regime, Certification Regime and Conduct Rules will be expected of all FCA regulated firms.
Furthermore, the regulatory reference regime, which sets out certain obligations in relation to employee references for Senior Managers and Certification Function candidates, will be expanded to all FCA-regulated firms and will also apply to Non-Executive Directors who are not Senior Managers.
What should affected firms do now to prepare?
While the final rules and guidance won't be published until 2018, there is likely to be a lot of background work needed as affected firms prepare for the new regime. Practical preparation could involve some of the following steps:
1. Working with your compliance colleagues to review the proposed Senior Management Functions which are likely to be applicable to your firm against your current management structure to ensure that you have sufficient management capacity and experience.
2. Again, in conjunction with your compliance colleagues, assist with starting to prepare your Responsibilities Map (if required). A key part of this process will involve identifying the individuals within your firm who are likely to be carrying out specific Senior Manager Functions.
3. Assist in the preparation of Statements of Responsibility for your Senior Managers and, when the time comes, applications for approval.
4. Identify the individuals carrying out significant harm functions, and who will therefore require certification, once the new regime becomes active.
5. Consider providing some initial training to those employees affected to explain the new regime (to be supplemented by further training when the final rules come out).
6. Carry out a review of your contracts of employment and individual member agreements. The contracts for anyone caught within the SMCR may need amending. Consider whether to amend your precedent contracts now for new employees or partners who are likely to be caught within the regime.
7. Prepare employment policies setting out the detail of the new rules and, for example, the processes (and relevant employee obligations) relating to the approval and certification processes, related to the conduct rules etc.
8. Bear in mind the firm's likely future regulatory reference obligations when conducting disciplinary or performance processes for individuals who will be subject to SMCR. If the conduct / performance calls into question the individual's fitness and propriety or would amount to a breach of the Conduct Rules, this may need to be referred to in a future reference or considered when assessing that individual's fitness and propriety.
9. The regulatory reference regime imposes an obligation on firms to update a reference if new information becomes available during the six years after an employee has left the firm. Review your settlement agreement wording to ensure that your agreements don't purport to prevent you complying with your regulatory obligations.
As a firm we will be working closely with our clients and contacts to help with preparations for the implementation of the extended SMCR and will be providing updates on this topic. Our Head of Financial Services Grania Baird takes a more in-depth look at the consultation paper here. If you would like to be included on any further briefing or seminar invitations on this topic please contact Christina Cronin at [email protected].
If you need specific employment advice, do not hesitate to contact David Hunt ([email protected]), Rob Lewis ([email protected]) or your usual adviser at Farrers.