Is fear of Covid a protected belief? And more on returning to the workplace (again)
Blog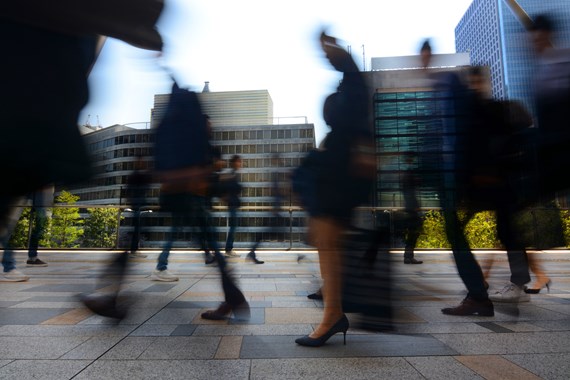 Is fear of Covid a protected belief? Not according to the Employment Tribunal in the recent case of X v Y (full judgment here).

With last week's lifting of the government's work from home guidance, which took place with immediate effect (see here), it now seems a good time to look at how the tribunals are considering the management of Covid in the workplace.
Covid in the Employment Tribunal


Since the pandemic was thrust upon us at the start of 2020, I, like many employment lawyers up and down the country, have been pondering how the law would adapt to these extraordinary circumstances from my hastily installed home office. As the notoriously slow wheels of the tribunal system have started to turn, we are beginning to get a picture of how tribunals themselves are approaching covid related employment issues - for example, see our summary here.

Most rulings have not yet reached the appeal courts, but there are an increasing number of first instance decisions from employment tribunals (which are not binding on other tribunals, but do give an indication of how tribunals might approach these issues). In this blog, I look at one such decision in the Manchester Employment Tribunal from just before Christmas.
Facts


The Claimant decided not to return to the workplace in July 2020 due to concerns about catching and spreading Covid-19 (in particular to her clinically vulnerable partner).


The Claimant's employer withheld her wages whilst she remained off work. The Claimant raised a complaint of unlawful discrimination on the protected characteristic of religion and belief.


The Claimant gave her belief as, "A fear of catching Covid 19 and a need to protect myself and others." The Tribunal arranged a preliminary hearing to determine whether that belief amount to a protected characteristic under the Equality Act 2010.
Law


The Equality Act 2010 protects individuals against discrimination resulting from a "protected characteristic". The list of protected characteristics includes "religion or belief", which covers philosophical belief (eg Humanism and Atheism). The test for philosophical belief has been established in case law as:
the belief must be genuinely held;
it must be a belief, not an opinion or viewpoint based on the present state of information available;
it must be a belief as to a weighty and substantial aspect of human life and behaviour;
it must attain a certain level of cogency, seriousness, cohesion and importance; and
it must be worthy of respect in a democratic society, not be incompatible with human dignity and not conflict with the fundamental rights of others.
Decision


The Tribunal found that the Claimant's belief did not meet the second and third limbs of the test set out above:
On limb 2, the Claimant's reasoning did not amount to a "belief'" Rather, it is "a reaction to a threat of physical harm and the need to take steps to avoid or reduce that threat". Most (if not all) people, instinctively react to perceived or real threats of physical harm in one way or another, but that does not, in the Tribunal's view, equate to a "belief" for the purposes of s.10 Equality Act 2010.


On limb 3, the Tribunal accepted that the belief was "weighty and substantial". However, the Tribunal still found that the third criteria was not met, as the Claimant's reasoning related to her own narrow circumstances and not "a belief in wider terms". It was instead "about the claimant herself and the protection of herself and her own steps to protect others".
Returning to the workplace


Now that "the government is no longer asking people to work from home", this case will no doubt come as welcome news to employers that are gearing up for the now familiar process of preparing for yet another re-opening of the office. However, it is by no means a green light for employers to immediately withhold pay or discipline any employee that refuses to return to the workplace. The case looked at a narrow question in an individual set of circumstances. Employers will need to continue to consider each case on its own facts, exploring that employee's particular reasoning and circumstances, and bearing in mind the employer's wider legal duties, including under the Equality Act 2010, but also under the government's Working safely during coronavirus guidance, health and safety law and other relevant legislation.

See our blog piece here for more information on those duties and other FAQs on returning to the workplace.
If you require further information about anything covered in this blog, please contact Hugh Young or your usual contact at the firm on +44 (0)20 3375 7000.
This publication is a general summary of the law. It should not replace legal advice tailored to your specific circumstances.
© Farrer & Co LLP, January 2022