Less than two years' continuous employment? It's a trap!
Blog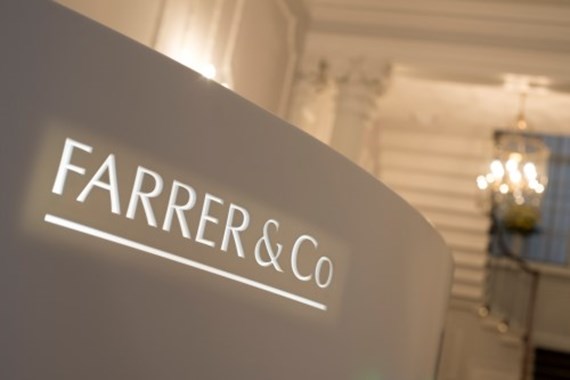 It's a conversation that I suspect most employment lawyers are familiar with. Client X calls to say that they are proposing to dismiss Employee Y, they need to do it quickly because Employee Y is close to two years' continuous employment and therefore they don't propose to follow a thorough procedure. All will be ok, though, because if they dismiss early enough, there's no liability for an unfair dismissal claim because of the requirement for two years' continuous employment.
When I receive these calls, I am sometimes tempted to do my best impression of Admiral Ackbar from Star Wars (if you're not sure what I mean, follow this link).
I have listed below some common pitfalls with this approach:
1. Not determining the start date correctly – this is sometimes the case, for example, when an employee has transferred from a connected company with whom their earlier employment is likely to count as part of their continuous employment. 2. Assuming that a new fixed term contract means a new period of continuous employment. Unless there is a break between contracts of at least a complete week ending with a Saturday, the period of continuity will be preserved. Even if there is a break, if it is due to illness or injury, a temporary cessation of work or because of arrangement or custom, it is likely that continuity will be preserved. 3. Not realising that the first and last day both count when calculating a period of continuous employment. This means that an employee who starts employment on 1 September 2013 will reach two years' continuous employment on 31 August 2015. If the employer dismiss them on 31 August, the employee will have basic unfair dismissal rights (in fact, they may reach two years on 24 August – see the next point). 4. Dismissing without notice and not taking into account section 97(2) Employment Rights Act 1996. To be honest, I don't blame anyone for this because this provision is thoroughly incomprehensible. Where an employment is terminated by an employer, the effective date of terminationfor the purposes of unfair dismissal rights is the date upon which the relevant statutory notice period would end. Therefore, if an employer notifies an employee that their employment is terminating during the week before they would reach two years' continuous employment, the effective date of termination will be a week after (since they have a statutory right to one week's notice) and the employee will have reached two years' continuous employment. 5. Not considering the risk of other statutory claims. Employees are able to bring a myriad of other claims at any time during their employment, such as discrimination, whistleblowing and "automatic unfair dismissal" claims. There may be nothing as good at concentrating an employee's mind on real or imaginary claims in this regard than being unceremoniously bundled out of the office after almost two years' service.
In most cases, it is probably better to work on the basis that the employee does have unfair dismissal rights and treat them accordingly. In doing so, employers are more likely to act reasonably and fairly (and therefore less likely to provoke disgruntlement) and less likely to act in such a way to make the employee consider they have other statutory claims.