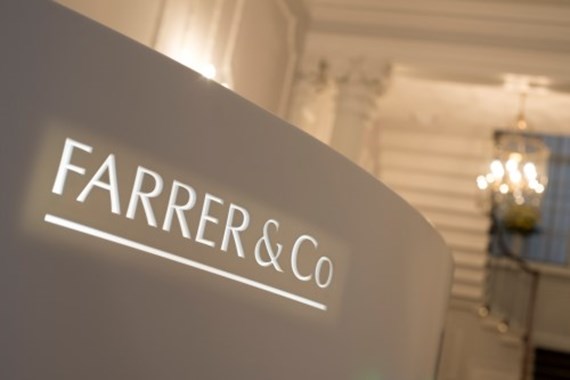 "OMG" said everyone working at the BBC Wednesday morning.
The BBC's annual report looks back over the previous year and publishes details about the corporation's finances. Yawn. But this year the BBC was required to publish the salaries of those earning over £150,000, which the Culture Secretary had explained would bring the BBC "in line with the civil service" on transparency. Interestingly, what has grabbed headlines is not so much how much presenters are paid, but allegations of gender inequality.
If it wasn't already abundantly clear, today's headlines demonstrate that employment law issues are central to working life. The salaries being reported may be atypical, but this topic extends far beyond the BBC. Certainly, given Wednesday's headlines the Equality Act 2010 (Gender Pay Gap Information) Regulations 2017 is likely to be a lot more interesting than might have originally appeared; front page news in fact! Equal pay claims had become something of a lost art, but I fully anticipate that employment lawyers throughout the land will be brushing up on their knowledge of the Equal Pay Act over the summer.
To remind you, gender pay reporting obligations require any organisation that has 250 or more employees to publish and report specific figures about their gender pay gap. This is the difference between the average earnings of men and women, expressed relative to men's earnings. For example, "women earn x% less than men per hour" etc. Employers will be required to publish their gender pay gap data and a written statement on their public facing website and report their data to government online annually. The first deadlines are approaching fast: 4th April 2018 for businesses and charities, and 30th March 2018 for public sector organisations.
We have been advising on the reporting obligations for many months, encouraging employers to scrutinise the data they collect carefully, so that they may understand and explain any gender pay gaps that are identified (and see here for our thoughts on how to close the unequal pay gap). Last year the Institute for Fiscal Studies found that women earn 18% less than men on average and that male managers are 40% more likely to be promoted than female managers. A 2016 Deloittes study forecasted that the gender pay gap in the UK will not close until 2069 (!) based on current salary progression. Pay data is not an end in itself and can be a rather blunt instrument, however, evidence of a gender pay gap may demonstrate that there is not sufficient attention given to inclusion in the work place and that due to the organisation's culture there are far fewer women in the management pipeline. Unconscious bias is exactly that – "unconscious", but the beauty of disclosing pay data is that the figures show the collective impact of what an organisation may choose to ignore and justify individually.
The knock on effect of the "Bloodbath at the Beeb" (Daily Mail) is bound to register in the public consciousness and employers will be well-advised to ensure they are prepared before the deadlines next year; certainly employees and unions will be increasingly engaged with this topic in the months ahead. Employees will want to know how they compare to colleagues in similar bands and if gaps appear, are likely to feel empowered to ask about their salary more openly during appraisals and pay reviews.
Anyway, enough of the law, how much do the cast of Casualty get paid? Is Mister Maker (a genius) on the list? John Humphries? Balding vs Inverdale? Shearer vs Barker? Feltz vs Vine? Kuenssberg vs Huw Edwards? Fiona Bruce v Andrew Marr? It is SO fascinating to read who gets what - like a gender pay gap luvvie version of top trumps. Even better as a spectator sport to watch and listen to BBC presenters (#on the list) talking about this issue whilst uncomfortably actually sitting next to their colleagues (#not on the list) – my top prize for composure so far being awarded to BBC Breakfast presenter Louise Minchin (#not) while sitting next to Dan Walker (#on the list at £249,000)....eek.
Of course, now that we know that there are lots of jobs out there that are so easy that even women can do them (if you missed the reference to the Chancellor's alleged contribution to gender equality – as allegedly said in front of the Prime Minister - please see here), the newly announced Doctor Who might be delighted to read that, according to the Lawyer online, she (worth repeating, she) earns about the same as a partner would at a certain law firm and considerably more than the Prime Minister – (the PM job otherwise known as the top "girl job" in politics – compared to a "boy job" which for now appears to include being the husband of the Prime Minister and deciding when to take out the bins as discussed by the PM here, or being US President or the Pope).
Doctor Who is an interesting case study – particularly as the current and past incarnations of the Doctor are of different genders and yet they have been apparently paid the same. Phew. Imagine interviewing a Time Lord: "So, what appeals to you about being Doctor Who on the BBC? You might be paid more if you talked about football, joined Country File as a man, or if you went on Strictly?" The Time Lord smiled sagely: "As a Time Lord pay isn't the determining factor, I will enjoy the challenge of saving the universe, plus I like to have my own office, I am not a fan of open plan and the Tardis effectively allows me to work flexibly from home". "I was initially apprehensive about applying", went on the Doctor, during a Q&A at the 'Female Time Travellers in the Inter-Galactic Leadership Forum', "as even after several millennia as a Time Lord I wasn't sure if I had sufficient experience to apply for the position of 13th Doctor Who on the BBC in 2017. However, after a brisk walk up and down a mountain during the Easter holidays, I changed my mind and realised that 'even a woman could do it"'.
Two thirds of the highest earners at the BBC may be men, but "at least women are allowed to work these days" as I was told this morning by an elderly neighbour – very true – "and they get paid", which I agreed is also a very good thing. Apparently the BBC Director General Lord Hall, sent out a video message to calm the troops and reassure everyone as, after all, they earn much more than most people paying the BBC licence fee – good luck with that message.
Of course, just being on the telly doesn't mean that each job is equivalent to the person who may be literally sitting next to you doing what may appear to the audience to be, well, an identical job. Sitting on the left hand side of the sofa or desk might be very different from sitting in the middle, or even on the right hand side of the same sofa or desk; perhaps even very, very, different indeed requiring different skill sets and, er, more pay. Which is just as well, as otherwise there might be some extremely difficult conversations being held at the BBC at the moment.
Equal Pay issues can be so fraught with difficulty can't they?
Oh dear, oh dear.