The party manifestos – the future of employment law following the general election
Blog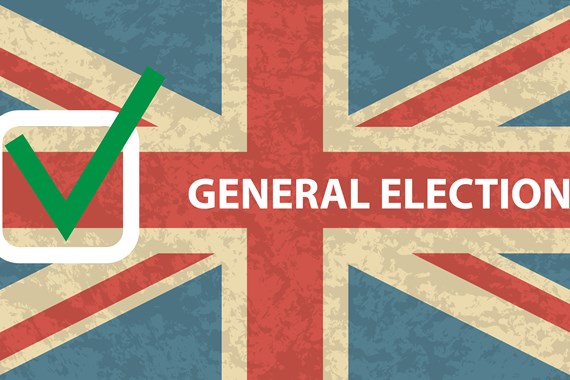 The general election is less than a week away and all the major political parties have now published their manifestos. When it comes to employment law and regulation, the difference in the respective platforms is significant – this is less a choice between different policy options and more about completely divergent visions of how the workplace should operate. But will Brexit mean that employment reform is pushed off the legislative agenda, as it has largely been for the past three and a half years?
Conservatives
The Conservative manifesto pledges in relation to employment law/regulation, contain only five specific proposals:
creating a single enforcement body and cracking down on any employer "abusing" employment law;
ensuring that workers have the right to request a more predictable contract and "other reasonable protections";
consulting on making flexible working the default unless employers have good reason to refuse;
introducing legislation to allow parents to take extended leave for neonatal care; and
extending the entitlement to leave for unpaid carers.
The proposals do not include any of the changes many commentators have speculated might form part of the Conservatives plans post-Brexit such as reforming the Working Time Regulations 1998, removing the Agency Worker Regulations 2010 and narrowing the scope of TUPE.
Labour
At the other end of the spectrum, the Labour proposals are significant in both number and scale. On a quick count, I identified 49 specific policy proposals. The most notable include:
the introduction of a "Real Living Wage" of at least £10 per hour for all workers aged 16 and over;
reducing average working hours to 32 hours per week within ten years;
requiring large companies to set up "Inclusive Ownership Funds" with up to 10% of the company being collectively owned by employees;
establishing a Ministry of Employment Rights;
the re-introduction of sectoral collective bargaining;
giving "everyone full rights from day one on the job";
banning zero hours contracts;
extending statutory maternity pay from nine to 12 months;
doubling paternity leave from two to four weeks and increasing statutory paternity pay;
introducing four new bank holidays;
repealing anti-trade union legislation, including the Trade Union Act 2016; and
introducing new "Labour Courts".
Liberal Democrats
The Liberal Democrats have pitched their offering in somewhere in between. While their proposals are nowhere near as far-ranging as Labour, they do include some eye catching suggestions:
establishing a "Worker Protection Enforcement Authority" to protect those in precarious work;
flexible working to be open to all from day one in the job unless there are significant business reasons why it is not possible;
establishing a new "dependent contractor" employment status with entitlement to basic rights such as minimum earning levels, sick pay and holiday entitlement (as recommended in the 2017 Taylor Review);
setting a 20 per cent higher minimum wage for people on zero-hour contracts; and
enhancing unions' rights of access to the workplace.
Plus ca change?
All in all, employers face the prospect of waking up on 13 December in radically different political environments. The elephant in the room, however, is that whichever party, or parties, form the next government, the immediate legislative timetable will inevitably be clogged up by Brexit – as it was before the general election. While making political predictions is a bit of a mug's game at the moment, my prediction is that few, if any, of the above proposals will be implemented in the immediate near future whoever wins.
If you require further information about anything covered in this blog, please contact Robert Lewis, or your usual contact at the firm on +44 (0)20 3375 7000.
This publication is a general summary of the law. It should not replace legal advice tailored to your specific circumstances.
© Farrer & Co LLP, December 2019