Coronavirus – Proactivity not panic - Guidance for employers
Insight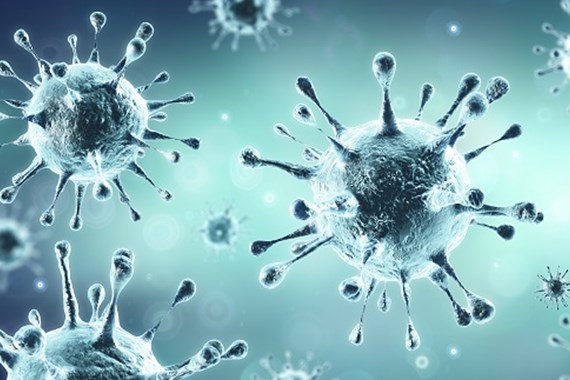 The coronavirus outbreak carries with it several considerations from an employment law perspective. Understandably, employers are eager to manage the risk sensibly and proportionately, but what does that mean, practically? How does an employer go about monitoring employee travel, dealing with health and safety concerns, managing absence and, ultimately, doing so in a way which doesn't give rise to discrimination issues?
What is the coronavirus?
We do not consider, in detail, what the coronavirus is because we are all now au fait with the background and information is very easily assessible via the NHS and World Health Organisation websites. The Department of Health and Social Care is also continuing to post updated information online via the Government website at 2pm every day. If in doubt, you should certainly head there first. Put simply, coronaviruses are a family of viruses that can be spread between animals and humans (known as "zoonotic"). A further example of a different strain of coronavirus virus is SARS (severe acute respiratory syndrome).
COVID-19 (the official name given to the current virus by the World Health Organisation) is a new strain of coronavirus which has not previously been identified in humans and has, somewhat inevitably, recently made its way to the UK. The symptoms are not necessarily immediately telling of the virus – they include a cough, high temperature and shortness of breath. At the time of writing this article, there have been 15 confirmed cases of COVID-19 in the UK and we are assured, by the Government, that the UK is well prepared to deal with more. Given how contagious is, it is a concern for all employers, not just those whose employees frequently travel to highly affected areas.
What steps should employers be considering?
An employer has a number of both common law and statutory duties to take reasonable care of employees' health, safety and welfare, including providing a safe place and system of work for its employees. In addition, there is a duty to protect employees from unnecessary risk of injury.
Employers should publish, in readily accessible and prominent areas, up-to-date information and guidance (from either the Government or other sources) in relation to COVID-19 and its associated health risks, including details of the relevant symptoms and providing clear advice on what an employee should do if they experience these.


Employers should encourage good health and hygiene standards amongst employees. Staff should be provided with ample hand washing facilities and sanitising gel. You might also consider providing hand-gels at entrances for visitors use.


Current Government advice for travellers from China is that individuals who have travelled from Wuhan or Hubei province to the UK in the last 14 days should self-quarantine, even if they do not have symptoms and contact NHS 111. This advice has recently been extended to Iran, special care zones in South Korea and some areas of Northern Italy. Employers would be well-advised to act in accordance with this guidance (and any updated guidance as the virus spreads), but the self-quarantine period should not exceed Government timescales (which might make it difficult to prove from a proportionality perspective if discrimination allegations are made). Clearly, anyone displaying symptoms should seek immediate medical attention and not return to work until medically cleared to do so.


Employers should review hygiene practices and increase general cleaning rotas, particularly in communal areas or areas of frequent use such as door handles, lift buttons, photocopiers and telephones (especially if employees hot-desk).


Employers should make it clear that anyone displaying COVID-19 symptoms should stay at home. Unfortunately, in some organisations (and we can all be guilty of it) employees still come in to work even if they are not well. Employers should be more forthright in relation to this, managing the situation carefully and sensitively. After all, employees also have a duty to take reasonable care for the health and safety of both themselves and of others who may be affected by their acts (or indeed omissions) at work.


Employers should carry out a risk assessment to identify whether there are any factors which increase the risk of infection (for example, frequent international travel by employees or attending conferences with international delegates is clearly going to represent an increased risk) and to identify employees who might fall within a vulnerable or high risk group (such as pregnant employees, or those with immune deficiencies or other health conditions which may aggravate symptoms). Following a risk assessment, a procedure should be put in place so that employers are prepared to respond to any incidents which might pose a serious and imminent danger to employees. Employers should also provide employees with information about the procedures and ensure that adequate training is provided so that such measures are understood.


Establish, early on, who is responsible for co-ordinating, managing and progressing the employer's response and approach to the coronavirus – is it the HR team? If so, how will communication with managers be handled? This is essential both practically, but also to demonstrate how seriously the employer is dealing with it.


We are all moving towards more flexible working and this provides a potential opportunity for it to be utilised – where possible employers should consider alternative ways of working such as home-working; using video or telephone conferencing facilities rather than holding face to face meetings; and/or limiting travel.


Encourage openness from your employees such that it is possible to monitor all travel arrangements, both business and personal (but be cautious here, see below under discrimination concerns).


Consider whether other internal arrangements can be made, such as asking that an on-site doctor be more present or provide out of hours support.


Employers should review HR policies to ensure that they address the potential impact of the pandemic. In particular, do your sickness absence policies and/or any policy dealing with time off to look after dependants need to be updated? It may well be appropriate to produce a temporary pandemic specific policy.


Review business continuity plans to ensure they cover a potential coronavirus outbreak. Put in place a plan, including appropriate communication plans, for what to do if a member of staff (or a family member) is diagnosed with coronavirus. Identify key workers who carry out critical activities and plan for what should happen if they fall ill.
For more information, ACAS has recently published advice on coronavirus, which can be found here.
Staff absence
Employers need to understand both the statutory and contractual rights that an employee has, should either they or a dependant become ill, or should they need to care for a dependent in other circumstances, such as in the event of school closures, or even in the event of an office closure. In addition, policies should be readily accessible to ensure that employees are aware of their rights and the necessary notification requirements.
Employers should give consideration to what periods of absence will be paid and for how long. The position on sickness absence and dependency leave will be governed by an individual's contract of employment and/or any relevant policies. Where an employer has discretion over whether to pay / enhance pay for such absence, it should ensure it exercises its discretion fairly and consistently. If an employer asks someone to stay away from work for a quarantine period, but they are still well, they should normally continue to receive their full pay, either because they can work from home, or where that is not possible, because they remain ready and willing to work, but are not doing so at the employer's request.
Implementing the above safeguards so an employer satisfies itself that it has created a safe working environment does not, however, mean that employees won't still refuse to attend work, personally deeming it unsafe. It is vital that employers continually assess the risk, keep abreast of all government updates and satisfy itself that it has taken all possible steps to mitigate the risk. Ultimately, if an employer has taken all steps to mitigate the risk and explored and exhausted all avenues of flexible working and other arrangements, but an employee still refuses to attend work, it may be open to an employer to consider disciplinary action.
Proceed with caution, though. Is this person in the "high risk" category – are they pregnant, elderly, or otherwise vulnerable? Have you explored other ways to alleviate their concerns, for example, permitting them to take the time as holiday or unpaid leave? Formal action should only be considered after an employer can satisfy itself it has taken the steps above and the employee has been spoken to We would recommend that you talk it through with your legal adviser before any action is taken.
Discrimination concerns
With regards to work travel, employers are likely to want to prevent employees travelling on business to highly affected areas and this is likely to be met with little resistance. This should be handled sensitively, consistently and, when required in relation to particular cases, a risk assessment conducted.
The position is much more complex when it comes to seeking to restrict personal travel arrangements. Seeking to prevent an employee from travelling to a highly affected area, which may mean they are unable to see family for example, could give rise to indirect discrimination concerns if it disproportionately affects employees of a particular ethnic origin. This could be capable of objective justification, but only if the employer can show that its actions were proportionate and that its aim was legitimate (the former inevitably being harder to prove than the latter). It is therefore important that a risk assessment is carried out and documented to ensure that an employer can justify its request. Ultimately, an employer is unlikely to be able to prevent an employee from travelling where they want in personal time. However, it can advise against travel to areas the government has identified as risks, reiterate government guidance and ask employees to notify it if they are intending to travel to affected areas.
Further, following press reports of Chinese people facing abuse over coronavirus, employers will need to monitor closely any allegations or emerging patterns of harassment, based on someone's nationality. Employers might like to seize the opportunity to be proactive in terms of the potential for increased cases of bullying and/or harassment, by refreshing training, reminding employees where relevant policies can be found and clearly communicating its expectations when required.
Any action taken by an employer should be consistent across the workforce and related to that individual's potential exposure and thus the risk they are assessed to present.
Parting thoughts
Proactive planning, thoroughly considered safeguards, keeping up-to-date, communication and sensitivity are all key to managing the concerns COVID-19 presents, from an operational perspective, reputational perspective and, most importantly, staff welfare generally.
This note is a general summary of the law and is designed to be up to date as at 25 February 2020. It should not replace legal advice tailored to your specific circumstances.
We appreciate that this is a stressful and worrying time for our readers (and for so many), and we do hope that you find the guidance contained in this blog useful. If you are interested in formally engaging the firm and require further tailored advice in relation to what is covered, please contact Rachel Nolloth, or your usual contact at the firm on +44 (0)20 3375 7000.

Please note that our Employment team is currently experiencing a very high volume of queries in light of the COVID-19 outbreak, which unfortunately means that we are unlikely to be able to respond to informal queries of a more general nature, given the need to prioritise urgent queries from existing or new clients. We hope this blog is, however, helpful in addressing some of those more general queries.
This publication is a general summary of the law. It should not replace legal advice tailored to your specific circumstances.
© Farrer & Co LLP, February 2020