Coronavirus: A new government guidance note urges contracting parties to "play nice" during lockdown
Insight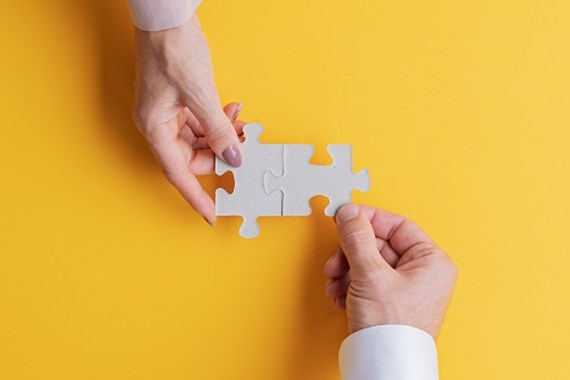 Introduction
During this current crisis, businesses will be busy weighing up the commercial pros and cons of whether to work constructively with counterparties who are no longer performing in accordance with their contractual obligations due to the pandemic, or whether to rely on more rigid contractual remedies for non-performance. Should we amend our existing deal, or should we terminate the contract? Should we support our supply chains, or should we cut ties? The list of considerations is seemingly endless, and businesses are facing these questions on an almost daily basis – with scenario-planning being conducted to within an inch of itself due to the sheer amount of knock-on implications to think through.
Now (just in case you didn't already have enough on your plate) the UK Government have asked you to add a new consideration to the list: national interest.
On 7 May 2020, the Government issued new guidance on how they would like individuals, businesses and public authorities to conduct themselves when dealing with contracts during the COVID-19 outbreak. The guidance is not legally binding but instead encourages parties to consider their behaviour as part of the national response to the coronavirus (particularly where there are complex contractual arrangements or supply chains in place), all in the hope that it will lead to more positive long-term outcomes. The note asks that contracting parties "act responsibly and fairly in the national interest in performing and enforcing their contracts, to support the response to COVID-19 and to protect jobs and the economy". Clear as mud? This article breaks down the substance of the guidance note and will help you to assess the impact it may have for your contracts.
Does it apply to you?
The guidance applies to individuals, businesses and public authorities, so essentially covers all business-to-business contracts in both the public and private sectors, as well as business-to-consumer contracts. However, it is limited to contracts under which contractual performance has been impacted in a "material way" by COVID-19 (although there is little indication as to what this "material" impact might be) and it expressly excludes its application to contracts where the purpose of the contract specifically aims to deal with this type of scenario (eg insurance) or contracts that are speculative in nature (eg financial transactions).
The guidance also appears to specifically target sectors which are of particular importance in supporting essential work (providing vital works, goods, services and premises, supporting public services and enhancing and maintaining national infrastructure).
Do you have to comply with it?
The guidance is just that; it is not legally binding. It simply encourages contracting parties to follow the recommendations for their "collective benefit" and to assist in strengthening the UK economy in the long run.
It is also worth noting that the guidance does not override any specific guidance or procurement policies that have been issued by the Government or by any other public or regulatory authorities, nor should it be used where support or relief is clearly provided for in: a) the relevant contract; b) law, custom or practice; or c) previous government schemes (eg the furloughing scheme).
What does it aim to do?
The guidance acknowledges that contractual arrangements play a crucial role in the functioning of the UK economy, and aims to ensure the provision of goods and services between contracting parties continues, with ongoing support for contracts and supply chains. There are four key objectives set out in the note:
maintaining contractual performance where such performance is required to support the immediate response to COVID-19 (protecting public health, jobs and the economy);


ensuring payments under such contracts continue to be made (to ensure staff and connected suppliers can be paid);


if performance of such contracts is impossible or not essential, aiming to preserve contracts, supply chains and markets and avoid damaging disputes or insolvencies; and


more generally, preserving contractual and economic activity to enable such activities to continue once the current emergency is over, and to support the regrowth of the UK economy.
The guidance offered in the note strives to avoid a messy "plethora of disputes" in the wake of the coronavirus pandemic and echoes recent calls from Supreme Court judges for parties to give the courts some "breathing space". The British Institute of International and Comparative Law last month issued a concept note, calling for a greater focus on the use of private negotiations and alternative dispute resolution, in the hope that temporary relief could be provided to businesses and individuals who become unable to perform their contractual obligations due to COVID-19.
The guidance also appears to be in line with a recent announcement issued by the Department for Business, Energy and Industrial Strategy (BEIS), outlining that legislation may soon be introduced to prohibit parties from enforcing their right to terminate on the insolvency of a counterparty.
This increasingly interventionist approach reflects a growing concern that in these unprecedented times, our old contractual models of doing business may no longer be fit for purpose. The longer-term legacy of this approach remains to be seen, but the fact it is even contemplated by the Government in an area (contract law) which is largely seen as being "off-limits" is really quite telling in itself. We know the courts have recently seemed keen to try and open up the prospect of a concept of "good faith" in contract law, which many commentators are sceptical about, but perhaps this guidance gives that motive greater impetus and credibility now?
What is "responsible and fair contractual behaviour"?
This is a good question and, despite its best efforts, the guidance remains unclear. The note urges contracting parties to be "reasonable and proportionate" when addressing contract enforcement for performance issues and it requests that everyone acts "in a spirit of co-operation". Parties are asked to consider the financial impact their behaviour may have on their counterparty, as well as the safety of the public and general national interest - all the while striving to achieve "practical, just and equitable" outcomes for any contractual issues. Crystal clear…? As you can see, the guidance reads more like a political speech than a set of legal principles.
Paragraph 15 of the note contains a non-exhaustive list of specific contractual issues which the government hope will be addressed in a "responsible and fair" manner. Although the list aims to note "particular" contractual terms to be treated in this way, it leaves little else of relevance for any affected contract. The list includes: impaired performance; time extensions; compensation for additional performance; application of force majeure/frustration; payments; claims for damages; deposits and part payments; the exercise of remedies; claims for breach of contract; termination on insolvency; requests for information or data; provision of notices, records and reports; changes or variations to the contracts; requests or grants of consent; dispute resolution and enforcement of judgments.
So, what does it all mean for you?
The guidance clearly doesn't intend to provide a strict set of rules that must be followed and, instead, it acts more like a polite request for everyone to play nice. Please act reasonably. Please be considerate. Please be fair to each other. We can't fault the logic that acting fairly and responsibly during this time will be helpful and will reduce the impact of the crisis on the economy going forward, and this approach is something we, and a lot of our clients, have been advocating from the outset.
However, if this guidance isn't intended to override law, custom, or practice then it does beg the question of quite what the guidance is intended to cover: perhaps those rare cases where there is an express term to act in good faith, or a contractual duty to exercise a contractual discretion fairly? We would suggest that this guidance should more properly be seen as a plea to act reasonably, and no more than that. Certainly, if you are the party failing to perform and you think the counterparty is being unreasonable in their reaction, then it may be useful to quote this guidance to them – but it won't be a magic bullet if they still refuse to budge.
Be reassured that there is no immediate change in your legal position, but the guidance does provide an indication that further guidance (and legislation if we don't behave ourselves) may be on its way. Watch this space…
If you require further information about anything covered in this briefing, please contact Paul Jones, Jane Randell, Hannah Laird, or your usual contact at the firm on +44 (0)20 3375 7000.
This publication is a general summary of the law. It should not replace legal advice tailored to your specific circumstances.
© Farrer & Co LLP, May 2020