Coronavirus and rural estates
Insight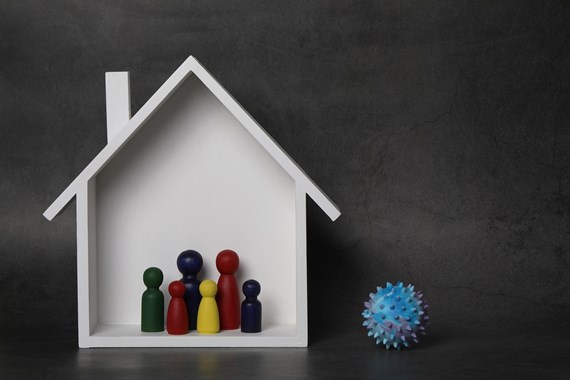 With one story dominating all our lives at the moment, how does coronavirus affect rural estates? Here are some aspects we have encountered and some guidance to help.
Tenant arrears
Landlords are facing unprecedented requests from tenants for rent concessions, and the courts are pausing housing possession claims. James Maxwell's article provides a summary of the options to consider in the face of residential and commercial tenants being unable to pay their rent. Guidance on a wider range of landlord and tenant issues has also been issued by the government.
Employee assistance schemes
The government's Job Retention Scheme, designed to prevent mass redundancies, went live on 20 April with more than 140,000 applications on the first day. David Hunt, from our employment team, has summarised the key points of the scheme.
Landlord safety checks
The requirements for landlords' safety checks, for example gas appliances and smoke and carbon monoxide alarms, have not been relaxed, but landlords could be facing difficulties accessing properties. In addition, the new electrical safety regulations come into force for new tenancies from 1 July 2020. Landlords can avoid liability if they can show they took 'all reasonable steps' to comply with their duties. The Gas Safe Register website has published some examples of what those steps might be in the case of gas safety, and similar principles could be used in relation to other essential safety checks.
Energy efficiency
The Minimum Energy Efficiency Standards (MEES), requiring a minimum EPC rating of E, came into force for domestic properties let under certain tenancies from 1 April 2020. This legislation is not being relaxed, since it has been expected for many years. Government guidance on MEES generally – which has not changed for coronavirus – is available here.
Relaxation of right to rent checks
The government has released guidance permitting checks to be carried out over video calls, for tenants to provide copies of documents by email and, as ever, the Landlord's Checking Service remains available if a prospective or existing tenant cannot provide any of the required documents.
Relaxation of public access requirements
In relation to heritage property, HMRC has relaxed public access requirements for conditionally exempt buildings and chattels for the period of the coronavirus lockdown. Catherine McAleavey and Isabel Paintin have reported on the guidance.
Transaction delays
The lockdown has affected every facet of our daily lives and property transactions are no different. Some of the difficulties include search result delays and problems with document signing and witnessing. From 13 May, the government has allowed the housing market to open up again, so previous delays with EPCs and valuations might ease. Parties to transactions will need to be flexible and consider how to make arrangements within the requirements of the lockdown, or otherwise agree a delay.
The government's earlier guidance on EPCs is here. For residential sales, the government has issued guidance on moving home.
E-signatures
We are often asked whether documents can be signed electronically, particularly where the post is slow, home printers run out of ink and witnesses are socially distancing. The answer is (as so often) it depends. For agreements for sale, short leases (less than three years), licences, or other simple agreements, an electronic signature may be sufficient but should be agreed between the parties.
Save in certain limited circumstances, deeds cannot be executed electronically. As ever, the benefit of any reduced informality must be weighed against the increased risk of mistakes or fraud. Patience is a virtue.
If you require further information about anything covered in this briefing, please contact Shona Ray Ferguson or Patrick Hammond, or your usual contact at the firm on +44 (0)20 3375 7000.
This publication is a general summary of the law. It should not replace legal advice tailored to your specific circumstances.
© Farrer & Co LLP, May 2020