Coronavirus and SM&CR – PRA and FCA issue Guidance for Firms
Insight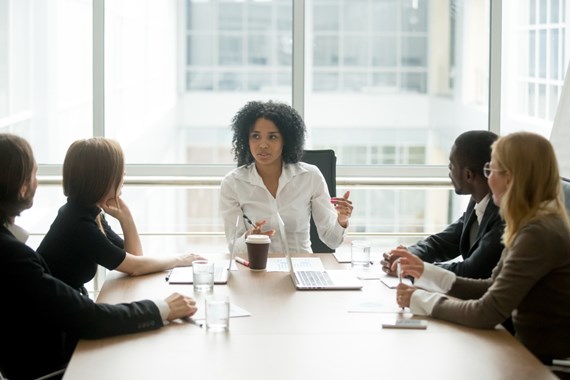 As a result of the challenges caused by the ongoing Coronavirus pandemic, firms across the Financial Services sector are considering how to most effectively allocate responsibilities amongst staff at all levels. The FCA and PRA (the Regulators) have issued a joint statement to dual-regulated firms which clarifies how Senior Management Function (SMF) responsibilities should be managed in this environment. This article summarises the Regulators' guidance.
SMF responsibilities for responding to Coronavirus
There is no requirement for firms to designate full responsibility for responding to Coronavirus to a single SMF, rather, firms should allocate responsibilities across SMFs using an approach that meets the needs of the firm. It is helpful for firms to consider where certain responsibilities for responding to Coronavirus may naturally sit; by way of example, the Regulators' guidance refers to the SMF24 function which covers areas such as business continuity and information security. An exception applies to the responsibility of identifying "key workers", which should be allocated to the CEO (SMF1).
Assigning SMF responsibilities when Senior Managers are absent due to Coronavirus
The Regulators recognise that the ongoing coronavirus pandemic is likely to result in sickness and other temporary challenges affecting staff. Firms are therefore encouraged to put in place "contingencies upon contingencies" for SMFs, to account for the possibility of current contingency plans being impacted by sudden absences.
Existing regulatory provisions allow individuals to perform SMF responsibilities without approval for up to 12 weeks in a consecutive one-year period (the "12-week rule"). This is currently permissible where the SMF vacancy is temporary or reasonably unforeseen. The Regulators are currently reviewing the rule to determine whether a 12-week period is sufficient to allow firms to respond to coronavirus related absences, and additional measures may be considered by the Regulators if the current 12-week rule is found to be insufficient.
Where a temporary SMF vacancy arises, the Regulators' preference is for firms to reallocate the SMF's Prescribed Responsibilities (PRs) among remaining SMFs until a permanent replacement is in place. This applies to mandatory SMF functions (see below paragraph on furloughing Senior Managers for more detail on mandatory SMFs). If Coronavirus impacts a firm in such a way that remaining SMFs are unable to take on the additional PRs, the Regulators' guidance confirms that an unapproved individual may act up as an interim SMF under the 12-week rule. Firms must ensure that relevant records are kept up to date with a running commentary of any PRs allocated to unapproved individuals and should also inform their Supervisor at the Regulators by phone or email.
Furloughing individuals with SMF responsibilities
Certain SMF functions are mandatory under PRA or FCA rules including CEOs (SMF1) and CFOs (SMF2) for CRR firms, Compliance Oversight (SMF16), and Money Laundering Reporting Officers (SMF17) amongst others. Individuals in these positions should only be furloughed as a last resort. If an individual carries out SMF function which is not mandatory according to the rules, firms are permitted to furlough that individual if this course of action is deemed necessary. This situation may arise where a business service is suspended as a result of Coronavirus, so SMF responsibilities related to that area may not be required for the time-being, in principle allowing the relevant individual to be furloughed. When making these decisions, firms should consider the detrimental impact of any gaps in capabilities that this may leave.
Furloughed staff who are not permanently leaving their post will retain their approval during their absence and will not require reapproval when they return. However, firms must ensure that furloughed staff remain fit and proper on their return. SMF responsibilities held by the furloughed individual, including PRs, should be reallocated as necessary and any reallocation should be recorded in all relevant documents and responsibilities maps. Firms will not be required to submit a Form C or Form J in respect of the individual being temporarily furloughed but should inform their Supervisors at the Regulators by phone or email.
Updated Statements of Responsibilities and Re-certification
Dual-regulated firms are under a statutory obligation to update and resubmit Statements of Responsibility (SoRs) when there are significant changes to Senior Manager Functions (SMFs), including where the significant change relates to a reallocation of responsibilities due to Coronavirus. Although there is no fixed statutory deadline for this, the Regulators have confirmed that updated SoRs should be submitted "as soon as reasonably possible" in the current environment and acknowledged that submitting SoRs may take firms longer than usual. Firms should also continue to take reasonable steps to complete any annual certifications of employees that are due to expire while restrictions related to coronavirus are ongoing. The Regulators emphasise that the obligation to not re-certify individuals who fail to meet the fit and proper standard firmly remains.
What about FCA solo-regulated firms?
Alongside the joint guidance, the FCA has also published guidance for firm which it alone regulates. The guidance is similar in nature to that for dual-regulated firms, with the following key differences:
solo regulated firms need not submit updated Statements of Responsibilities where the relevant significant change is made to cover multiple sicknesses or other temporary changes in responsibilities in direct response to the pandemic and these changes are genuinely temporary and expected to revert to the firm's previous arrangements. However, as for dual-regulated firms, the FCA will expect firms' internal records to keep a "running commentary" of their Senior Manager population and their responsibilities.
solo regulated firms will benefit from a modification to the 12-week rule in that if a staff member needs to "act-up" as a result of the Coronavirus crisis, firms may notify the FCA that they consent to a modification of the 12-week rule. In these cases, temporary arrangements can be extended up to 36 weeks.
Guidance for dealing with COVID-19
We have created a COVID-19 guidance hub. This is updated daily with content tailored for our clients and their needs. Click here to view.
If you require further information about anything covered in this briefing, please contact Andy Peterkin or Kay Lubwika Bartlett, or your usual contact at the firm on +44 (0)20 3375 7000.
This publication is a general summary of the law. It should not replace legal advice tailored to your specific circumstances.
© Farrer & Co LLP, April 2020