Coronavirus and the UK tax system
Insight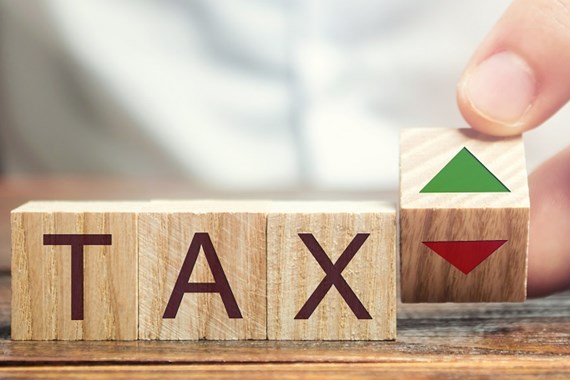 The UK's tax infrastructure plays a central role in the Government's response to Coronavirus. Cash grants are being made by reference to business rates criteria and the Job Retention Scheme is closely linked to HMRC's existing pay-as-you-earn (PAYE) tax withholding system.
UK taxpayers should also be aware of a number of other key tax changes being introduced as part of the Government's wider measures designed to mitigate the economic impact of Coronavirus. Whilst further changes may yet be announced (which should be available on the Government's website here), the key changes which taxpayers should be aware of at this stage are summarised below.
Coronavirus Job Retention Scheme
Under the Job Retention Scheme, UK employers are able to access support to continue paying part of their employees' salaries.
Further information about the employment law consequences of the scheme can be found here. However, the scheme also has tax implications.
HMRC is charged with establishing and overseeing the scheme, providing access through a new online system expected to be linked to the existing PAYE system. Consequently, employers and employees should be aware that income tax and National Insurance Contributions (both employee and employer) are expected to be payable by PAYE as normal on payments made under the scheme.
Deferral of tax payments
Payments of VAT for the period from 20 March 2020 until 30 June 2020 may be deferred until April 2021, regardless of the type or size of business. However, VAT refunds and reclaims will be paid by HMRC as normal to aid businesses' cash-flow.
Income tax self-assessment payments for the self-employed, including individual partners in partnerships, that are otherwise due on 31 July 2020 will also be deferred until 31 January 2021.
Businesses that cannot meet their tax payment obligations as a result of Coronavirus are being encouraged to contact HMRC to agree a "time-to-pay" agreement. Whilst any such agreement will be specific to each business, the idea is that HMRC's usual debt collection process will be deferred until the business can afford to meet its tax obligations, with any penalties and interest otherwise chargeable being suspended.
IR35 off-payroll rules
New rules were expected to come into force in April 2020 targeted at certain workers in the private sector who the Government believes should be taxed as employees. In broad terms, the main effect of these rules is that responsibility for assessing employment tax status is shifted from the worker concerned (or their personal company) to the organisation ultimately engaging the individual.
These new rules are being deferred until April 2021 and will not come into force this April as previously anticipated. However, equivalent rules are already in force (and remain so) for public sector organisations.
HMRC has described this deferral as forming "part of [the] additional support for businesses and individuals to deal with the economic impacts of COVID-19. This means that the different rules that exist for inside and outside the public sector will continue to apply until 6 April 2021."
Business rates
In the 2020 Budget, the Government announced a business rates "holiday" for certain small businesses. This is now extended to all business in the hospitality and retail sectors irrespective of their rateable value. Businesses such as pubs, cinemas, shops and restaurants will therefore pay no business rates this tax year.
A £25,000 grant will also be available to businesses with smaller retail, hospitality and leisure premises that have a rateable value between £15,000 and £51,000.
Sick pay support
Small and medium sized businesses will be eligible for a refund of up to two weeks' statutory sick pay paid to certain employees. The intention is to cover the cost of statutory sick pay paid to employees who self-isolate, or who care for someone who is self-isolating, from he first day of illness.
We do not yet have details of how this reclaim process will work in practice, but the expectation is that businesses would be able to offset the costs of qualifying sick pay against their PAYE obligations in the relevant the period.
Tax residence
Tax residence for both businesses and companies depends to a large extent on the physical location of the relevant individuals.

Because individuals are now facing severe limitations on their freedom of movement, HMRC is relaxing its tax residence tests in a number of circumstances, as explained in further detail here.
If you require further information about anything covered in this briefing, please contact James Bromley, or your usual contact at the firm on +44 (0)20 3375 7000.
This publication is a general summary of the law. It should not replace legal advice tailored to your specific circumstances.
© Farrer & Co LLP, March 2020