Coronavirus: are you ready for a furlough audit by HMRC? And news of a further furlough extension and new Tier 4 restrictions
Blog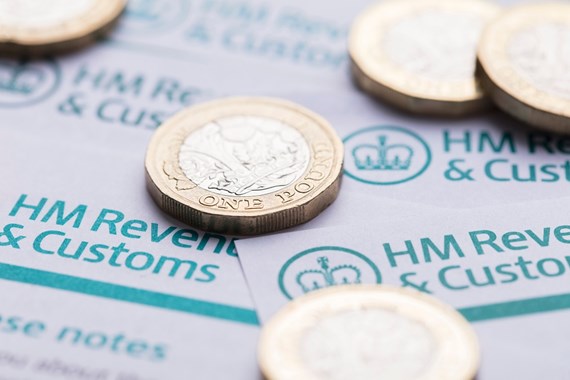 This is our last WorkLife blog of the year, and what a year it has been. Little did we know at the start quite how much the world of employment law (and to be honest everything else) would be turned on its head by the Coronavirus pandemic. Certainly we didn't predict in our blog in January, in which we looked ahead at the likely employment developments in 2020, that our employment updates would be so dominated by endless furlough scheme guidance, advice on managing employees virtually and tips on how to make workplaces COVID-secure.
Normally at this time of year, we would do a round-up of note-worthy employment law issues that have arisen over the last 12 months. In fact, 2020 feels like it needs no revisiting, not least because we are still living with so many of the employment implications of Coronavirus, with many people still working from home or furloughed under the Coronavirus Job Retention Scheme (JRS).
And so it seems fitting to end the year on a topic that has dominated the employment sphere for so much of it: the furlough scheme, and in particular, a reminder about what employers should be doing to ensure they are best placed for potential scrutiny by HMRC. Given that a blog this year seemingly isn't complete without a furlough scheme update, we also look at the Chancellor's recent announcement that the furlough scheme has been extended to 30 April 2021.
HMRC furlough audits


We are hearing reports that HMRC is already carrying out audits on employers who have claimed under the furlough scheme, both to ensure that the conditions for receiving a JRS grant have been met and that the correct amount has been claimed.
This isn't a huge surprise; in September, HMRC estimated that up to £3.5 billion may have been claimed fraudulently or paid out in error under the furlough scheme. HMRC said it intended to tackle this by looking first at 27,000 "high risk" cases where they believe a serious error has been made. However, investigations are unlikely to end there. In the JRS guidance documents, HMRC retains the right to retrospectively audit all aspects of a furlough claim. HMRC audits into JRS claims could therefore continue for another five years after the scheme ends (currently set for 31 March 2021) or up to 20 years if fraud is suspected.
Getting your furlough records straights


In order to be prepared for any potential HMRC furlough audit, it is important that you retain all relevant documentation. Ideally, you should store it in such a way that it is easy and logical to access, especially since any HMRC audit may request records within a relatively short timeframe (two weeks seem to be common).
All furloughed employees should have a written agreement from their employer, confirming that they have been furloughed, which must be kept for five years. In addition, the furlough guidance states that you must keep a copy of all records for six years including:
The amount claimed and claim period for each employee.


The claim reference number for your records.


Your calculations in case HMRC need more information about your claim.


For employees flexibly furloughed, details of usual hours worked, including any calculations, and actual hours worked.
As part of its audits, HMRC is also asking for details of:
Employee names, addresses and National Insurance numbers.


Details of how "usual" pay is calculated.


Whether you paid the employee at least the amount on the claim, along with evidence of this, such as a payslip.


The amount paid in pension costs, with evidence of this.


The amount of employer National Insurance contributions and pension contributions claimed.


Details of any adjustments or corrections to JRS claims.


Confirmation that employees furloughed before the end of October 2020, were included in Real Time Information on or before 19 March 2020.
As well as reviewing the relevant documentation, in any audit, HMRC will also want to speak to the employer to discuss the claim in more detail.
What to do if you've made a mistake


The Finance Act 2020 places a legal obligation on employers to notify HMRC of any claim to which it was not entitled. If you discover an overpayment, the government has published guidance on how to pay JRS grants back on its website.
Employers who have been overpaid a grant must notify HRMC of the overpayment by the latest of:
90 days after the date you received the grant you weren't entitled to, or


90 days after your circumstances changed so that you were no longer entitled to keep the grant, or


20 October 2020.
Any failure to notify HMRC in this way will be treated as "deliberate and concealed" and, as well as the overpayment being clawed back, may result in a penalty of up to 100 per cent of the amount wrongly claimed. There are also potential criminal sanctions in the event deliberate fraud is discovered.
Action for employers: pre-empting an HMRC audit


significant clawback and enforcement powers given to HMRC under the Finance Act 2020, this is something which employers should take seriously. Taking the time now to ensure you have full, accurate and easily accessible records is clearly important to put you in a good position to respond to any HMRC audit.
It is also advisable for employers to take a more proactive approach to checking the accuracy of their claims in order to pre-empt any possible HMRC investigation. Although HMRC's primary focus is likely to be on fraudulent claims, the government has said that it expects employers to identify mistakes and correct claims where a genuine error has been made. So ignorance is unlikely to be a defence if HMRC comes knocking.
If you have not already done so, you are well advised to carry out a self-audit of your own furlough claims/records to ensure that the correct amounts have been claimed and all claims are compliant with the rules of the JRS scheme. If any errors are discovered, or you are in any way concerned, it is recommended that you take advice as soon as possible so as to reduce the risk of potential enforcement action by HMRC.
A further extension to the furlough scheme


On 17 December, the Chancellor, Rishi Sunak, announced that the JRS has been extended by another month, until 30 April 2021 (as opposed to 31 March 2021).
Originally, the government said it would review the amount of employer contributions towards furlough pay in January 2021. Now, the government has confirmed that its contribution will remain at 80% of reference salary for the full duration of the extended scheme, until 30 April 2021. This means employers will not be required to contribute towards wage costs for unworked hours during this period; for those hours the only payments employers will need to make are employer National Insurance Contributions and pension contributions. Employers will still need to pay wages in full for any hours worked, as is currently the case.
The eligibility criteria and claim process for the extended JRS will not change as a result of this announcement. Further details can be found in our previous JRS blogs.
The government says it is making this announcement now, rather than in January, to give businesses certainty and allow them to plan for the remainder of the winter. The Chancellor has also confirmed that he intends to announce the next phase of his plan to protect jobs in the Budget on 3 March 2021. Interestingly, the government's press release on the furlough extension states:
"extending the JRS until the end of April gives businesses certainty well ahead of the 45 day redundancy notice period, with the Budget setting out the next phase of support more than 45 days before the new end date of the scheme."
Presumably the idea for addressing this expressly is to try to discourage employers from making redundancy decisions in advance of any further announcements which might be made in the Budget in March 2021.
Employment implications of Tier 4


On Saturday 19 December, the government announced that large swathes of London and the South East would move to a new Tier 4. The restrictions and government guidance for these areas now very much reflects the "stay at home" restrictions which were in place during the last lockdown. As before, the regulations provide that people should only leave their home for the purposes of work where it is not "reasonably possible" to work from home. Many employers are now used to staff working from home, but for further information see our blog on what the new lockdown regulations mean for where we can work.
The government has also updated its shielding guidance for all clinically extremely vulnerable people who live in or work in Tier 4. This advises that "clinically extremely vulnerable people should not go to the workplace if they live or work in [Tier 4] areas". If working from home is not possible, the best option is likely to be for employers to explore the possibility of furloughing any affected employees who are eligible. For clinically vulnerable people in other tiers, the advice remains that they should work from home, but can go into work if that is not possible, subject as ever to employers putting in place Covid-Secure measures.
As mentioned above, this is our final blog of 2020. The Employment Team would like to wish all our readers a very Happy Christmas and all the best for the new year ahead. WorkLife emails will resume on 11 January 2021.
If you require further information about anything covered in this blog, please contact Kathleen Heycock, Amy Wren, or your usual contact at the firm on +44 (0)20 3375 7000.

This publication is a general summary of the law. It should not replace legal advice tailored to your specific circumstances.

© Farrer & Co LLP, December 2020