Coronavirus: Business Interruption Insurance – is your business covered?
Insight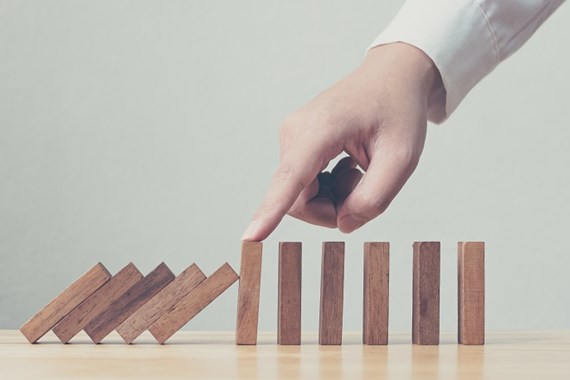 There have been numerous positive accounts of businesses in the luxury sector contributing to the coronavirus response by producing vital equipment such as medical gowns, masks and hand sanitiser. However, the bigger picture is that many luxury businesses are suffering significant losses because of the closure of premises, restrictions on travel, disruption to supply chains and a significant slowing of economic activity across the economy.

Controversy is growing over the refusal of insurers to cover losses arising from the COVID-19 pandemic under business interruption policies (BI). Many businesses which have been paying premiums for years for policies that include BI cover believe they are protected. Some insurers insist that their policies do not provide cover and that BI policies were never intended to respond to a global pandemic such as the one we now face.
On 1 May 2020 the Financial Conduct Authority announced that it was seeking an urgent court declaration to provide clarity for insureds on whether or not their policy will provide cover. That initiative is welcome but there is real uncertainty about how it will work and the extent of the certainty it will provide. There are important steps that businesses should take in the meantime to put themselves in the strongest position possible.
This note provides guidance on how luxury businesses can establish whether they are covered, how they should pursue claims with their insurer and what options may be available if their insurer denies cover.
1. What is Business Interruption insurance?
BI insurance is usually provided in combination with property insurance. Cover under standard wordings is triggered where physical damage to the insured property causes a loss of revenue or increases operating costs. For example, if a business cannot operate because its premises are damaged by fire, the resulting loss of income or increased costs may be covered.
This type of standard wording may not respond where losses are caused by an infectious disease or by actions taken to combat it. However, many insurance policies include "extensions" that widen the scope of the events that will trigger BI cover.
2. Which extensions might be relevant?
There are three main types of extension to look out for:
Specified or notifiable disease extensions provide cover for losses caused by infectious diseases, usually where there have been cases of the disease at the insured's premises or within a specified distance. Some policies set out a list of specified diseases that are covered. Since COVID-19 was only identified in early 2020 it is unlikely to be named. Other policies provide cover for losses caused by "notifiable diseases". On 5 March 2020 the Government formally designated COVID-19 as a notifiable disease, in part to facilitate insurance claims by businesses affected by the virus.


"Non-damage denial of access" extensions provide cover when access to a business's premises is hindered or prevented by something other than physical damage to the premises. The policy will set out what events causing the prevention of access will trigger the cover. For example, many policies include cover where access to premises is prevented on the order or advice of the Government or other statutory body.


"Loss of attraction" extensions provide cover where specified events have a negative impact on revenue, typically where the event causes a fall in the number of customers or potential customers visiting the business's premises.
As with any contract, the wording of these extensions will be vital. Insured parties should scrutinise their policies closely and try to anticipate any basis on which insurers may seek to deny cover including, for example, arguments about exactly what caused the loss being claimed and whether the insured event was the cause.
3. What other parts of your insurance policy should you look at?
Like all insurance products, BI policies typically carry a list of exclusions. The insurance market reviewed its exposure to epidemics and pandemics following the SARS outbreak of 2002-4 and more policies now specifically exclude losses arising from infectious diseases.

In terms of the quantum of your claim, it is important to establish at an early stage what level of losses are covered if the policy does respond.

BI insurance schedules typically record a business's annual revenue under a column headed "Sum Insured" or similar. It can appear, therefore, that losses up to that level are covered. However, the level of BI cover available is usually sub-limited to a significantly lower level, either by reference to a specific sum or to loss of income arising in a specified period, or both. The policy may also contain endorsements which limit the cover available in some circumstances.

Many policies set out the basis on which any loss of revenue, loss of profit and/or increased costs of working will be calculated. The detail of those calculations can have a significant effect on the level of cover available.
4. What practical steps should you take?
Most insurance policies oblige the insured to notify their insurer immediately of any event that may give rise to a claim. You should therefore speak to your broker or insurer as soon as possible, if you have not already done so, to ensure that insurers are put on notice of a potential claim. Insurers should be notified even if you are not sure whether the policy will provide cover or if it is not yet possible to quantify the losses suffered.

You should ensure that you create and maintain the documentary evidence you will need to support any claim. The evidence required will depend on the part of the policy under which a claim is made, the wording of the policy itself and the types of losses that are covered, but the necessary evidence is likely to include:
financial records showing the loss of revenue caused by Government measures, falling demand, staff absence, difficulties obtaining goods or services from suppliers etc;


evidence of any additional expenditure incurred as a result of COVID-19; and


records of decisions taken in response to COVID-19 that may have had an impact on the financial performance of the business during this period.
Insured parties are also obliged to take steps to mitigate the losses they suffer as a result of an insured event. You should therefore keep records of costs you have saved such as reduced salary costs for staff who have been furloughed, any savings made through renegotiating contracts or reduced consumption of utilities.
Finally, if your policy is coming up to renewal, you should be alert to any changes your insurer might seek to make to limit or exclude cover for infectious diseases. Some changes in the level of cover available are probably inevitable in the circumstances but insurers should highlight any changes well in advance of renewal.
5. What can you do if your insurer refuses cover?
We are advising many clients whose insurers have rejected BI claims. If your claim has been refused, it is often worth pushing back on the basis of your policy wording to explain why you believe the policy does provide cover.
Ultimately, if you and your insurer cannot agree about the scope of cover provided by the policy the issue may need to be determined by an independent third party. An insurance policy is a contract like any other and the Courts (or an arbitral tribunal if the policy contains an arbitration clause) ultimately have jurisdiction to determine the obligations of the parties under the contract.
It is worth bearing in mind that you will not, in all likelihood, have to take this step immediately. It should be possible, for example, to await the outcome of the court case being prepared by the FCA.
As an alternative to litigation, the Financial Ombudsman Service for Small Businesses (FOS) has the power to settle disputes between small businesses and providers of financial services, including insurers. It has the power to award compensation of up to £355,000. The FOS can help businesses with a turnover of less than £6.5 million or a balance sheet of less than £5 million and fewer than 50 employees. The FOS is already warning that it is experiencing high demand in the current situation and that complaints may take longer than usual to resolve. However, this route could still be faster than litigation. It is important to note that in most circumstances a business must refer a complaint to the FOS within six months after the final response from the financial business that you are looking to challenge.
Conclusion
It is hoped that the court application planned by the FCA will provide some clarity on the most common issues currently arising between insurers and insureds on BI policies. A clear judgment should unlock the ability of many businesses to make claims. However, there are significant differences between the policy wordings offered by insurers in the market and there may remain scope for argument, both about the meaning of particular wordings and the application of any judgment on those wordings, and about the circumstances of particular businesses. New areas for dispute may also arise as the Government relaxes lockdown restrictions over the coming weeks and months.
You should therefore review your BI policy carefully with your brokers or solicitors to establish whether your policy should respond and, if necessary, be prepared to pursue your claim robustly.
If you require further information about anything covered in this briefing, please contact Ben Longworth, Hendrik Puschmann, or your usual contact at the firm on +44 (0)20 3375 7000.
This publication is a general summary of the law. It should not replace legal advice tailored to your specific circumstances.
© Farrer & Co LLP, May 2020