Coronavirus: buying and selling residential property during the crisis
Insight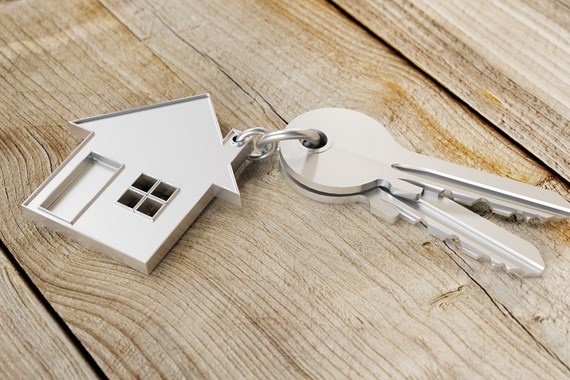 Having spent the last three plus weeks at home, and facing at least another three weeks of necessary social distancing, many of our clients are now starting to consider whether their current homes are ticking all the right boxes. Some are realising they need more indoor or outdoor space, or that it would be helpful to be closer to a broader range of amenities (a park and supermarket spring to mind). Others are re-examining their investment positions. Many are judging the right time to sell or to invest based on currency plays and economic conditions. Inevitably clients are asking us whether buying and selling residential property is actually possible at the moment.
We have exchanged and completed on numerous sale and purchase transactions since lockdown commenced and we are still taking on new transactions as well. Of course, the government guidance on moving home must be followed and it will depend on the circumstances in each case as to whether or not transactions can proceed to completion during the lockdown period. We are working with clients and their agents to create innovative solutions where both buyer and seller are both motivated to go ahead. The conveyancing process itself is fully operational, with lawyers, estate agents, buying agents, mortgage brokers, lenders, surveyors, valuers, search providers and the land registry all operating remotely (and with great efficiency)!
Clients who prefer to wait for lockdown to end are making preparations now, so that they are well placed to move ahead. For those clients, the following points are worth actioning now.
Sellers
Meet online with estate agents and discuss whether or not now is the right time to launch the property to market. Consider market appraisals (informal valuations) and look at comparable properties with the agents. Look at ways that you may be able to make your property more attractive to buyers. If you have been maintaining your son's bedroom as such in the hope (or perhaps, fear) that he might one day come home, now might be the time to take down the football posters and convert it into an elegant guest bedroom. If the property is market ready, consider with the agents whether a virtual video tour would be appropriate. You could also review the agents' terms and conditions; agree commission; and collate the identification documents that they will need in order to take the property on for you.
Meet online with a solicitor to prepare a sales pack. This will usually take some time and once you have found a buyer you will want to move ahead with the conveyancing process as quickly as possible so it pays to get your paperwork in order now. This will include completing replies to standard enquiries, assembling planning and buildings regulations consents and guarantees for any works and if leasehold, checking the managing agents' requirements.
It is also sensible to discuss the best way to present any issues or quirks that are likely to be of interest or concern to a buyer such as informal rights of way, boundaries, obligations to contribute towards jointly used services etc. These are all matters that may cause unwanted speed bumps and it is best to try and resolve these as soon as possible, especially if third party involvement is likely to be required.
Buyers
Consider what you are looking for in a purchase property and start researching the market so that you are fully informed of the local area and comparable properties. Consider appointing a buying agent who can guide you through the process, source off market options and negotiate price for you.
Establish how you will finance your purchase and whether you will require mortgage finance. Virtually meet with a mortgage broker or banks. With low interest rates making property finance more attractive than ever mortgage brokers will be placed to discuss the potential products on offer from the various different banks.
Meet with your solicitor online to deal with any preliminary steps. Your solicitor will be able to advise you on your potential stamp duty land tax liability as well as how you might like to hold the legal and beneficial interest in the property.
If you require further information about anything covered in this briefing, please contact Laura Conduit, Jenna Whistler, or your usual contact at the firm on +44 (0)20 3375 7000.
This publication is a general summary of the law. It should not replace legal advice tailored to your specific circumstances.
© Farrer & Co LLP, April 2020