Coronavirus: changing the world of private wealth
Insight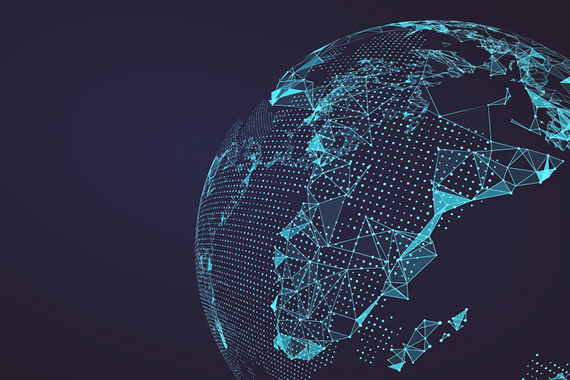 We all hope that the pandemic will, before too long, be a thing of the past. But it is increasingly clear that the impact it has on the way we think and act will be far-reaching and permanent. I see that in my own life. I am sure that some of the behaviours and perceptions I have acquired over the last few weeks will remain with me (although perhaps not my new-found daily exercise routine). In this briefing, I reflect on how the pandemic will change the way the world views our clients and the way our clients view the world.
Localisation not globalization?
People have become used to drastically reduced travel and a more local lifestyle. Even private jets remain grounded. "Home" suddenly seems safe; international travel seems dangerous rather than exotic. Having residences in multiple countries represent multiple risks rather than multiple pleasures. Families who are dispersed around the world are families who, in the age of the pandemic, must remain apart for weeks and months.
These attitudes extend into politics. Global trade, already threatened by trade wars and tariffs, is likely to fragment further. Governments, shaken by shortages of food and medical supplies, are looking to shorten supply chains and achieve national self-sufficiency.
If these perceptions remain, then it is likely we will see more local and less international investment by wealthy families. We may also see a movement away from cities to more rural regions (although most of our clients are city creatures). But it could also impact on how families wish to structure their wealth. For instance, will the idea of having trustees placed in another jurisdiction (let alone continent or hemisphere) now seem like a risk too far?
Tax
As the cost of the financial assistance provided to businesses and populations across the world mounts, it is inevitable that governments around the world will look to increase taxes in due course. The only question is how they will do so. In the UK, for instance, there is speculation that both capital gains tax rates (currently fairly low in historic terms) and income tax rates will have to increase in the medium term.
With the public around the world having a new-found appreciation of what taxes are spent on (national health services, job retention schemes etc), governments will be emboldened to introduce further tax anti-avoidance measures.
Reputation
The reputational cost (already high) of being seen to avoid tax will no doubt increase. But reputational threats will not just be about tax. The media backlash against billionaires isolating in luxury on superyachts may serve as an indication of things to come in the months and years ahead, as the world strains to recover from the social and economic shock of COVID-19.
Is tax the new philanthropy?
But our clients might also change the way they think. We are already seeing clients respond to the crisis with substantial philanthropic ventures. But, with a new appreciation of the "welfare state", might clients start to see paying taxes as a kind of philanthropy, and therefore to be embraced rather than avoided? This will only reinforce a broader trend which we have all seen over the last few years in attitudes to tax and structuring.
Although some social groups are clearly at greater risk from COVID-19, it is a virus which (as the UK Prime Minister and numerous celebrities have discovered) does not discriminate. Will this lead to a sense that "we are all in it together", and impact how our clients look at the world? It is clearer than ever that climate change, poverty and under-funded health systems are not just issues for "other people". Again, and regardless of strategic concerns around reputation, this may impact on the way our clients wish to structure their affairs.
Big government
There is a renewed appreciation for what governments can (and, in a crisis, must) do, and a renewed appetite for governments to get involved in their citizens everyday lives.
In the UK, the Prime Minister Boris Johnson is known for his libertarian principles. But that has not stopped the Government giving police unprecedented powers to enforce the coronavirus social lockdown. And it has not stopped the Government looking to introduce a contact tracing app, which only a few weeks ago would have looked like an unacceptable and politically inconceivable breach of privacy and data rights.
In the US, a Republican Congress has authorised a $3 trillion stimulus package. Marco Rubio, the Republican senator of Florida, has advocated replacing a "hyper-individualistic ethos" with a central "industrial policy" to boost domestic production.
Will this result in a more permanent shift in society's willingness to tolerate "Big Government"? If so, then higher tax rates will be here to stay, rather than just a short-term response to the levels of government spending induced by COVID-19. Will the UK electorate, for instance, ever accept an underfunded national health service or social care system in the future? It is likely there will be a long term transfer of wealth from the private sector to the public sector.
But it is not just a question of money, it is also a question of political will. It would normally take years of consultation and legislative wrangling to introduce measures which governments are putting in place in a matter of days as an immediate response to COVID-19. Governments are learning to be bold. Perceptions as to what a government can do, and how quickly they can do it, have changed in the last few weeks.
What impact will this new perception of the role of government have on the appetite of governments around the world to introduce measures which affect our clients? Yes, in the short term, disclosure measures will not be the top of the pile of government priorities. (It has just been announced that deadlines for the implementation of the EU reporting regime, DAC 6, have been postponed.) But in the medium term, will governments return with renewed vigour to the difficult and politically sensitive discussions around enforcement powers of tax authorities, beneficial ownership registers, public disclosure of tax returns, and so on?
What is wealth?
Finally, with COVID-19 prompting widespread reflection and introspection, will there be a new way of assessing wealth? There may well be renewed emphasis on broader goals such as happiness and fulfilment (and of course, health), rather just on the narrower pursuit of financial gain. This would change the way that clients think and also have an impact on professionals seeking to meet objectives set by the clients. If time to reflect in the midst of a world pandemic reminds wealthy international families that money (whilst quite nice to have) is not the secret to happiness, then what objectives will these clients set in the future for professionals who serve them?
If you require further information about anything covered in this briefing, please contact Russell Cohen, or your usual contact at the firm on +44 (0)20 3375 7000.
This publication is a general summary of the law. It should not replace legal advice tailored to your specific circumstances.
© Farrer & Co LLP, May 2020