Coronavirus: Charity Law Q&A
Insight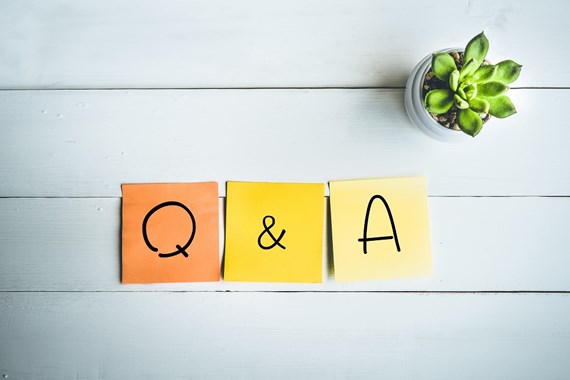 We are living through a complex and rapidly changing situation. Many charities are finding their resources severely stretched and their ability to function as normal vastly curtailed as a result of reduced income and operational obstacles.
This briefing note seeks to provide helpful pointers and practical guidance in a Q&A format on the key issues and challenges we know charities are already facing, or are likely to face, in the coming months. It covers five core areas:
Charitable objects and collaborative working;
Financial concerns;
Trading subsidiaries;
Fundraising and dealing with suppliers; and
Restricted funds and permanent endowment.
We have also included links to further information and current government guidance, which we recommend you always review for any updates, because it is changing frequently.
Charitable objects and collaborative working


New challenges are facing the sector, and charities' beneficiaries, as a direct result of coronavirus. What considerations do we, as trustees, need to have in mind before collaborating with other charities to meet these challenges?

It depends on the circumstances, the type of collaboration, and its attendant risks. But the starting point will always be to check that the project outcomes come within your charitable objects. Depending on how the project will be structured you might also need to check whether your partner charities' objects are compatible with your own purposes and with the project aims, for example, if any of your funds would be flowing via those charities in providing support to beneficiaries.

You should also think carefully about the substance of the project, any risks involved and how those could be mitigated (for example, through legal structures, contractual terms or insurance). The Charity Commission recommends that you consider due diligence into your partners to make sure you understand the organisations with whom you will be working. Other areas for analysis might include: what the project is intended to achieve and how; whether it would be the best use of your assets (or at least as good a use as other options available); whether there would be any opportunity cost involved; whether there could be any data protection, tax or reputational implications; and the scope of your operational and financial responsibilities if the project, or one of your partners, were to run into difficulties.

More information, including a longer list of the areas you might wish to review, can be found in the Charity Commission's guidance on collaborative working and mergers. The Charity Commission has also produced some guidance on decision making that may be helpful in working through these issues. Finally, if you will be working with any non-charitable partners, such as local authorities or trading subsidiaries, you should review the Charity Commission's guidance on connections with non-charitable bodies for an overview of the additional issues you will need to manage.

We have identified ways we would like to help those who have been affected by coronavirus. But we have been told our objects may not be sufficiently flexible. How can we change our charity's objects? What should we be thinking about when considering whether to do so?

Charity trustees must remain mindful of their duty to promote their charity's "objects" or "charitable purposes", as specified in the charity's governing document(s), but the first question is whether your objects genuinely prevent you helping. Many charities will have sufficiently broad objects to allow them immediately to assist those who have been affected by coronavirus in some shape or form – for example, charities set up to advance health or education or relieve poverty or those in need. Charities with a general charitable object that allows them to further any charitable purpose will also be able to provide any charitable support.

Charities with other objects may also be able to adapt and respond to coronavirus indirectly – for example a charity with an object to advance religion may be able to offer support as part of its pastoral work. A charity advancing arts and culture may be able to reach new audiences online.

If your existing objects are not sufficiently flexible to allow you to help, your trustees may wish to consider amending your objects. In order to determine whether this is the right thing for you, the trustees should think about:

whether there are other charities that may be better placed to respond; and
the wider and longer-term impacts of using the charity's money for those other purposes.

Charities that are constituted as charitable companies and CIOs, and certain unincorporated charitable trusts, will need the prior consent of the Charity Commission to change their objects. The Commission has indicated that it will prioritise these applications. Any changes proposed should be reasonable, consistent with what the charity does and must not undermine its existing objects. Once consent has been obtained, the members (in the case of a company or CIO) or the trustees (in the case of a trust) will need to resolve to amend the charity's constitution accordingly and carry out any necessary filings.

Larger charitable trusts may require a scheme from the Charity Commission to amend their objects, which can take time to secure, particularly since the Commission expects trustees to consult relevant stakeholders ahead of it deciding whether it will make the scheme. Public consultation may also be required.

You should also bear in mind that many grant contracts contain provisions which entitle the funder to withdraw or claw back funding if the recipient changes its objects or makes significant alterations to its activities without the funder's consent. If relevant, you should review those arrangements and, if you are concerned, have an early conversation with your funder about their approach to your plans.

Our charitable company is in financial difficulty as we have lost major sources of income overnight, and one of our trustees has suggested we might be insolvent. How can we tell? Do we need professional advice on this and, if so, from whom should we be seeking advice?

The easiest way to determine whether a charity remains solvent is generally to consider whether it is able to pay its debts as they fall due. This is usually called the "cash flow test". Alternatively, a charity will be judged insolvent if its liabilities exceed the value of its assets. This is the "balance sheet test". Importantly, while a charity may seem to have plenty of assets on its balance sheet, it may experience cash flow problems if the money is in the form of restricted funds, where cash can only be used with permission of the donor and/or the Charity Commission. If a creditor has taken action against you and a county court judgment has been upheld, or you have failed to pay a statutory demand for payment of a debt exceeding £750, you can also be forcibly wound up.

Being insolvent does not automatically mean that you cannot survive, but trustees concerned about solvency issues should take action immediately to gain a complete picture of your financial position. The best option will depend on your circumstances, so generally, it will be advantageous to seek bespoke professional guidance at an early stage from an insolvency practitioner, accountant or solicitor.

Is there likely to be any latitude offered in the current exceptional circumstances? What impact could the announced suspension of the rules on wrongful trading have?

We reported on 20 March on the ways in which trustees should respond to the financial concerns facing charities as a result of the coronavirus pandemic.

Since then the Government has announced that it has temporarily suspended the wrongful trading provisions for charitable companies – under usual circumstances these provisions can require a personal contribution towards a charitable company's debts where trustees continue to operate the charity when there is little prospect that it would avoid insolvency.

In suspending these provisions, the Government aims to allow companies to continue operating at a time of financial uncertainty without the company's directors (who in the case of a charitable company will be its charity trustees) facing the threat of personal liability.

As trustees, could we be liable for the charity's debts? Is the position different for trustees of unincorporated charities?

Provided a charitable company or CIO is not trading while insolvent, their trustees are not responsible to third parties for meeting the charity's debts, because CIOs and charitable companies have limited liability. In short, the only assets which are available to creditors are those which belong to the charity itself.

On the other hand, trustees of charitable trusts and unincorporated associations can be personally liable for their charity's debts. That is because, although it is common to talk about an unincorporated charity as if it is a free-standing body, in practice, a trust and its trustees are treated as if they are the same person. Therefore, if a charity has insufficient assets to meet its liabilities, the shortfall technically falls to be met by the charity trustees in a personal capacity. It is rare that this happens and most larger operational charities today are established as charitable companies, CIOs or another type of corporate entity. However, it underlines the need for trustees of unincorporated charities to be vigilant about monitoring the charity's financial situation and, when taking on new liabilities, to think about ways of reducing their exposure, for example, through insurance or using terms in the agreement to limit the amount payable to contracting parties.

Finally, bear in mind that if, by allowing their charity to take on excess liabilities, trustees have breached any duties towards the charity, it is possible that the charity could claim against them for its losses. This applies to the trustees of all types of charity, but, again, it is rare and usually only happens with Charity Commission involvement.

Could insolvency affect other parts of our lives? Could we face disqualification as company directors?

If trustees of charitable companies do not comply with their legal responsibilities relating to the solvency of their charity, they can be investigated and in certain cases disqualified from acting as a company director (which includes acting as a trustee of a charitable company and can include acting as a trustee of other forms of charity too). This disqualification can last for up to 15 years.

It is rare that company disqualification proceedings are taken against charity trustees, although it does happen from time to time. While this should not discourage those serving as trustees, the legal responsibilities of trustees can be heavy ones and there are circumstances where controversy or financial difficulty that arises for a charity can lead to professional discomfort or difficulty for its trustees, particularly those working in a regulated industry such as accountancy or law.

We are in emergency talks with a lender to cover our short-term cash needs. The lender wants security over our head office and other operating premises. We have checked our constitution, which clearly allows us to borrow and grant security, but what else do we need to do?

Assuming you are a registered charity, you will need to follow the Charities Act rules, which require the trustees to take written advice about the loan from a financial expert before you approve and sign the loan documents. You must also ensure that the mortgage documents contain statements that the land belongs to a charity and certificates from the trustees that they have taken the necessary advice. Provided you can do both those things, you do not need to involve the Charity Commission. However, if you neglect them, the loan could be void.

The rules are found in section 124-126 of the Charities Act 2011 and the Charity Commission has published some commentary in its guidance on disposals of charity land. In addition, you should look at the Commission's guidance on decision-making, in particular paragraph 2.3, which deals with selecting and considering expert advice. Finally, the Land Registry has issued advice on the statements to be included in the mortgage, including the precise wording it expects different sorts of charities to use and guidance on who should sign the documents to make sure the trustee certificates are valid.

The purpose of the rules is to give your trustees a framework for assessing the overall suitability, affordability and risk of the loan, so the written advice must address three matters, each of which needs to be put in the context of your specific circumstances. They are:

whether the loan is necessary in order to pursue the course of action it is intended to fund;


whether the terms of loan are reasonable, given the status of the charity as borrower; and


your ability to repay the loan on its terms.

The last two matters turn on what is available in the market and your general creditworthiness. They focus on overall terms, not just price, so if your financial circumstances mean that the choice of loans is limited and/or the terms on offer are less favourable than those available to your peers, that does not necessarily make the arrangements unreasonable. Equally, if one lender can deliver funds more quickly than a cheaper alternative, or if a higher cost loan comes with less stringent repayment terms, those are relevant factors that can be taken into account.

In the current climate, judging your ability to repay is difficult. There are no easy answers to how you approach this and it is not covered by the Charity Commission's main guidance. In practice, the most your trustees can do is to remember the rules are a risk management tool against which they need to assess their options with expert help, not a requirement to forecast the future accurately. With that in mind, the advice should explore, as far as possible, the different ways in which you might meet the loan commitment, based on some reasonable best- and worst-case projections, backed up by financial analysis where possible. Ultimately, you should consider the impact on the charity if you were forced to sell your headquarters to re-pay the loan. It is also critical that you are satisfied that the loan will not tip you into insolvency.

The advice must be given by a person whom your trustees reasonably believe to be qualified to deliver it, based on that person's ability in and experience of financial matters. The advisor must also have no financial interest in the loan (ie they must not stand to enjoy a material gain or avoid a material loss). A suitable employee or trustee of the charity may give the advice, but the Commission recommends that, whoever delivers it, they should be professionally qualified. In a high-risk scenario of this sort, you should consider whether external input from your accountants or an insolvency/restructuring specialist would be useful.

You might be asked whether the decision to approve the loan can be delegated to a finance committee. However, novel and hazardous decisions such as this should always be taken by the full board. The main points of discussion should be recorded in the minutes and a copy of the advice should be attached for future reference.

Our charity relies heavily on income from our trading company, which is now in financial difficulties. We expect our income from donations to be affected by coronavirus and so we would like to inject some cash into the company so that it can survive. Can we do this?

A charity is not able to subsidise its trading subsidiary in most circumstances, so you will need to consider whether any financial investment by way of a loan or equity investment can be justified as being an investment in the charity's best interests and prudent in the circumstances. Where a trading subsidiary's activities create some "charitable return", it may also be possible to consider a social investment. When considering investments in a trading subsidiary there are tax considerations to navigate alongside legal ones, and the Charity Commission's guidance "CC35 – Trustees, trading and tax: how charities may lawfully trade" is a good starting point.

Although the Commission's guidance is clear that a charity must not subsidise a failing subsidiary, your trustees may be able to take the view that this is a comparatively unprecedented situation, and that any risk associated with further investment can be adequately mitigated by the terms on which it is offered (for example by imposing a higher interest rate on loan finance). The trustees might also conclude that the risk to the charity of losing the income generated by the trading company in these circumstances might be great enough to warrant a higher level of risk than would usually be justifiable in relation to the further investment.

Any potential course of action will, however, require careful assessment of the viability of the subsidiary in the current climate, as protecting the charity's assets must be the trustees' first priority. It will be important to record the decision taken carefully, noting the relevant factors that have been taken into account by the board.

Our trading company has entered into a number of corporate sponsorship arrangements which, because of coronavirus, it may not be able to fulfil or completely fulfil. What should the company do?

The company should ensure that it reviews all of its agreements and contracts with corporate sponsors because its options in the event of not being able to fulfil, or completely fulfil, its arrangements will usually depend on the specific terms on which such arrangements were negotiated.

Each contract, and the rights of each party, will be different depending on their circumstances. The most relevant parts of a company's contracts will be the force majeure, cancellation and termination clauses. In particular, a well-drafted force majeure clause is likely to protect a company if something happens that is outside its control (this should encompass coronavirus) and which results in the company being unable to perform its obligations as originally envisaged. This clause would typically suspend performance of the contract while the event of force majeure is ongoing, so that the contract can be "resurrected" if the event is over within a given time period, which will be set out in the clause. Alternatively, or concurrently, a corporate sponsor may be able to use the concept of the contract being frustrated to withdraw from the sponsorship.

Our commercial law colleagues have put together two briefings: "Contracts in the time of COVID-19: Force majeure and frustration"; and "Coronavirus: contracts, cancellations, chaos?", which explain these clauses and the remedy of frustration in more detail, and would be a good starting point for your company to consider.

Your company and its corporate sponsor(s) may also be able to agree a course of action outside of the contract. It would be worth the company initiating discussions with the corporate sponsor about the possibility of varying the contract so that any obligations it is not able to fulfil due to coronavirus might be changed or postponed. Any such variations should be properly documented in accordance with the requirements set out in the contract.

Our trustees think that our trading company should furlough its staff because they can't work at the moment. The directors of the company are refusing to do so. Can we force them to do it?

A charity should not usually force the directors of its trading company to take specific decisions about its management. The directors who hold the legal responsibilities for running the company should run it with a degree of independence from the charity, albeit that regular reports are likely to be submitted to the charity.

While trustees are often reluctant to force the hand of the trading company's directors, a charity (as the sole shareholder) will have certain company law powers reserved to it that it may choose to exercise. These powers will include the ability to remove directors and also to direct the company to take or refrain from taking a particular action.

That said, charities will rarely wish to go down the route of exercising rights under company law if a more amicable solution can be identified. While trustees will not want to take decisions for the directors of the trading company (as doing so creates a risk they will be deemed a shadow director), it must be hoped that a frank two-way conversation about the different views on furloughing staff would lead to a resolution acceptable to both boards.

Some of our staff and the staff in our charity's trading company have been furloughed. Can they do any work for or volunteer for the charity while they are furloughed?

The Government's guidance on the Coronavirus Job Retention Scheme as it stands states that employees who are furloughed can only do volunteer work if such work does not provide services to or generate revenue for, or on behalf of, their employing organisation, or a linked or associated organisation.

The guidance therefore appears to prevent an employee of a trading subsidiary of a charitable company from being furloughed from their employment, and then doing voluntary work for the parent charitable company. Similarly, the employee would be unable to undertake voluntary work for any other company linked or associated with the employing company.

However, a company can agree to find furloughed employees new work or volunteering opportunities, if this is in line with public health guidance (and provided it does not breach the guidance above).

We recommend continuing to check this guidance, as it is currently being updated every few days, with the last update occurring on 1 May, and so its contents are subject to change. Our employment colleagues are also releasing regular updates on the Job Retention Scheme and other employment related issues.

The non-Trustee directors of our charity's trading company are paid directors' fees. Can we insist that they do not draw these as a temporary measure at the current time?

The purpose of establishing a trading company is normally to raise funds for the parent charity, and its effectiveness in doing this should be monitored. The trustees of the charity are under a duty to routinely review the performance of its trading company, and of any of the charity's investments in it, with a view to ensuring the good and proper use of the charity's assets.

If your trustees determine that payment of non-trustee directors in the current circumstances is improper (particularly if the charity lacks income), they must be prepared to assert the rights of the charity as shareholder in the trading company to promote the charity's interests. Although the directors of the trading company are responsible for its management, Charity Commission guidance on trading makes clear that other major decisions are for the trustees as representatives of the parent charity. This includes responsibility for the directors' terms of service, including any remuneration. That said, the trading companies of many large charities have contracts with their paid directors. If that applies to you, withdrawing the directors' fees might be a breach of contract and allow them to make a claim against the company. In those circumstances, you should take advice about the risks and potential costs, which your trustees should take into account when deciding whether or not it would nevertheless be in the interests of the charity to make a change.

Fundraising and suppliers



We have a fundraising event coming up in two weeks, which we have had to cancel. Do we have to give a full refund to everyone who has bought a ticket?

The starting point will be the terms and conditions for the event, and in particular, whether these provide for refunds in certain circumstances. This article by our commercial law colleagues covers some key issues when it comes to analysing contractual terms, including force majeure and frustration.

If the terms and conditions provide for a full refund in the event of cancellation, ticketholders can be invited to donate the cost of their ticket to the charity. If they do so, the government has confirmed that Gift Aid can be claimed on the full amount without the need for a refund and re-donation. Further information on the requirements for claiming Gift Aid and the process that must be followed is available from HMRC here. You should note that this route is not available where an event is simply postponed – though in these circumstances there is unlikely to be an obligation to offer a full refund either (subject to whatever the terms and conditions say).

Certain events may describe all or part of the cost of a ticket as a donation to the charity and may not provide for refunds on that basis. In order to be eligible for Gift Aid, for example, a donation cannot be subject to a condition as to repayment (such as a right to a refund). In these circumstances, there is unlikely to be a contractual obligation to offer or provide a refund, though sensitivity may be required when it comes to communicating this to ticket holders.

If you wish to offer a refund and doing so cannot be justified as being in furtherance of your purposes or discharging a contractual or other legal obligation, your only other option may be to apply to the Charity Commission for permission to make an ex gratia payment. The bar for making such payments is high and they are only authorised where, if the charity were an individual, it would be "morally wrong" not to make the payment. In the majority of cases involving ticket purchases, this threshold is unlikely to be met. The Charity Commission acknowledges that in relation to smaller ex gratia payments (£1,000 or less) trustees may feel it would not be administratively sensible to apply for authority to make the payment. However, if a series of refunds amounts to more than £1,000 then it is likely that authorisation is required from the Charity Commission. The Charity Commission's guidance document, Ex gratia payments by charities (CC7), sets out further information for trustees.

One of our suppliers is facing financial difficulties caused by coronavirus and has asked if we can continue the same level of payments to them for services we are no longer receiving? Can we do this to help them out of a difficult spot?

Again, the starting point is what has been agreed contractually between you and the supplier.

Trustees are subject to an overriding interest to act in the best interests of their charity and to further its purposes. They also have a duty to protect their charity's assets and manage its resources responsibly. For this reason, they will generally have less flexibility to agree to arrangements which benefit a supplier where there is no obvious benefit to the charity and no contractual obligation to pay for services which are not delivered.

This is not to say that trustees cannot take a pragmatic approach when it comes to commercial negotiations with suppliers, but such negotiations must be informed throughout by consideration of what is in the best interests of the charity itself, looked at in the round. Thus, if a charity is under a legal obligation to make a payment, it may generally do so. Where protecting a particular aspect of its supply chain is critically important to a charity, it may also be possible to use mechanisms such as forward ordering, payment in advance/prepayment, interim payments and payment on order, but this should be carefully considered against all available alternatives and the trustees must be satisfied that the arrangements are to the charity's advantage. Trustees may find it helpful to refer to the Charity Commission's guidance document, It's your decision: charity trustees and decision making (CC27), in making such an assessment.

You might be asked whether it is possible to make an ex gratia payment to the company on the basis that the trustees feel under a moral obligation to assist. However, ex gratia payments are usually made to rectify abject unfairness involving the charity (such as gifts or legacies made by mistake). They are not intended to cushion general economic difficulties and, assuming the supplier is a for-profit business, if there is no contractual obligation to pay, the charity is unlikely to be in a position to help.

In response to the coronavirus crisis, our charity would like to set up and run an online appeal. Can you advise us what we legal issues we need to think about before doing so?

To run an online fundraising appeal, you should have effective systems in place to comply with fundraising law and best practice (including the Code of Fundraising Practice and the Charity Commission's guidance on charity fundraising).

An online appeal should clearly identify your charity and what it does, explain what the funds will be raised for and how they will be used in accordance with your charitable objects, let the public know how to donate to the appeal, and explain the gift aid arrangements.

It is essential to be as transparent as possible on the fundraising page about what you intend on doing with the donations in order to manage the public's expectations and declare whether any money will be taken out of the funds to pay for expenses (such as for the online fundraising platform's setup or subscription fee).

If you are raising money for a specific project or objective, rather than your general purposes, you should think carefully about how you frame the appeal purposes because a restricted fund or sub-trust will be created. This means that the money raised will be held on binding terms that restrict how it can be used and accounted for. It may be tricky to reverse the purposes of the appeal because this requires express powers or an application to the Commission.

If you are running a specific appeal, you should also explain how you will use the money if more or less is raised than the target amount, or if the purpose cannot be achieved (eg if the pandemic ends and additional support is no longer required). The Charity Commission recommends including this information as a matter of good practice in all fundraising literature and, if you say nothing, you might be obliged either to return the money to donors, or engage with the Commission to allow it to be used for another purpose.

If you are using an online fundraising platform to appeal for donations, you should ensure that this is registered with the Fundraising Regulator (ie it displays an electronic Fundraising Badge). This demonstrates it has committed to fundraise responsibly and adhere to best practice and the legal standards outlined in the Code of Fundraising Practice.

Further information on setting up an online coronavirus appeal is available here. The Fundraising Regulator has also produced a more general note on the 10 steps to setting up an appeal.

Restricted funds and permanent endowment



We have unexpected costs associated with the coronavirus crisis. If our unrestricted reserves are insufficient, are there processes that will allow our restricted funds to be applied to meet these costs, where those funds are not permanent endowment?

It may be possible for you to release restrictions applying to certain trust funds that you hold, so they can be applied for your charitable objects; there are mechanisms available in the Charities Act for just this purpose.

The approach and particular process that you will need to follow will depend on the size of the trust fund in question. For smaller funds (income of no more than £10,000 per annum), the purposes for which the monies are held can in the right circumstances be changed by a trustees' resolution (covering certain prescribed matters) that is then submitted to the Charity Commission.

For larger funds, you would need to go through a more complex process with more active involvement from the Commission. If satisfied, the Commission would ultimately need to make a scheme to amend the fund's purposes.

There are specific issues that the trustees must consider and work through, depending on how they plan to proceed in respect of a given fund. But in all cases, they must of course act in accordance with their general duties, including their overriding duty to act in the best interests of the charity.

This summary just covers charitable trust funds, as different rules apply to land that is held for a specific purpose, sometimes known as "designated" or "specie" land. It also will not apply to restricted funds that are not held on trust (eg grant-funding that was awarded for a particular project that is subject to restrictions set out in the agreement that you have with the grant-maker but which are not trust funds – in that case, your first conversation should be with the funder to find out whether they are prepared to relax their requirements).

Our charity has funds that we have been told are permanent endowment but which we now want to use. What restrictions are there on spending these funds? Can we remove these restrictions to enable us to meet immediate cashflow needs?

"Permanent endowment" (PE) funds are held on terms which prevent the use of the capital element, as opposed to the income that they may produce. Generally, PE funds will be held on trusts imposing these restrictions, but the specific terms of the restrictions vary - they may, for example, also impose a specific charitable purpose within your objects for which the funds must be applied. You would need to look at the relevant governing documents to understand exactly how to proceed.

PE restrictions for some funds can be released by a trustees' resolution relying upon a power in the Charities Act 2011. To use this power, the trustees must be satisfied that the purposes of the relevant trust could be carried out more effectively if the capital were released. This route is available for funds that generate income of less than £1,000 a year, and where the value of the whole fund is less than £10,000.

For larger funds, there is a slightly different process. Again, this requires the trustees to be satisfied that the purposes of the fund could more effectively be pursued if the capital as well as the income were available, but this time the trustees' resolution must be passed to the Charity Commission together with a statement of the reasons for the change. The resolution only becomes effective – at which point the capital will be released – if the Commission concurs with it or fails to respond within a set period. The basic period is three months, but it can take longer than that for funds to be released because the clock stops if the Commission comes back to the trustees with questions.

Remember that even if the restriction on spending capital is released, the funds may still be held for a specific purpose that is narrower than your overall objects. If you wish to vary that purpose you would need to go through a different process (see above on restricted funds). You should also be aware that different rules apply to PE land.

If you require further information about anything covered in this briefing, please contact one of our charity lawyers, Laetitia Ransley, Emma James, Benjamin Pass, or your usual contact at the firm on +44 (0)20 3375 7000.

This publication is a general summary of the law. It should not replace legal advice tailored to your specific circumstances.

© Farrer & Co LLP, May 2020

Back to

top