Coronavirus: Further guidance to Commercial Landlords for the recovery of rent
Insight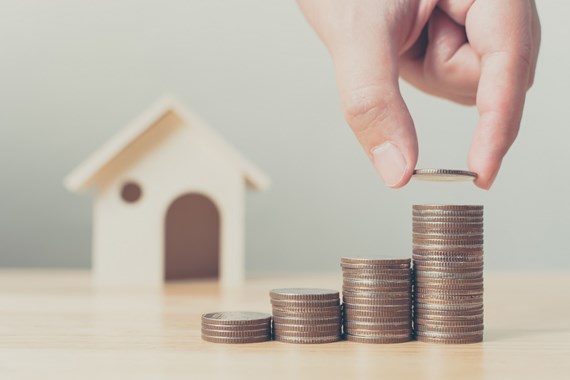 Just over a month has passed since our first briefing note which considered the options available to landlords seeking to recover rent from tenants post "lockdown". During this period the Government has announced and implemented further restrictions concerning the remedies available to commercial landlords seeking to recover rent (or other sums due under a lease), from either their current tenants and guarantors or those who remain liable under the terms of a previous lease or AGA (Authorised Guarantee Agreement).
At the time of writing, the previous restriction on forfeiture remains in place, meaning it is not possible for a landlord to re-enter premises for non-payment of rent until 30 June 2020 (such period to be subject to review and possible extension). In addition, presumably as a result of landlords seeking other means of recovering sums owed, two further restrictions have been announced.
1. Commercial Rent Arrears Recovery (CRAR)
CRAR is a procedure which, following service of a notice, permits landlords of commercial premises to seize goods (which are not necessary to the operation of the tenant's business) to the value of the debt owed by the tenant. Generally, it applies where at least seven days rent is outstanding. It is not often an option favoured by landlords as, in practice, service of a notice can give the tenant sufficient time to remove anything of value from the premises in question. However, there are some situations in which it can be a useful tool.
Under the Coronavirus Act 2020, from 25 April 2020 until 30 June 2020, CRAR may only be exercised when in excess of 90 days rent is due and unpaid. CRAR is also no longer available if a tenant has made a partial payment of the outstanding sum.
In addition, the current lockdown may cause logistical issues for the landlord attempting to recover goods and sell them: the sale of items seized may not be possible at this time, meaning that a landlord exercising this remedy may end up with various items it will need to store (possibly at additional cost) until a sale is possible.
2. Statutory demands / petitions to wind up
The Government announced (on 23 April) that it will be restricting the use of statutory demands, suggesting that any such demand issued between 27 April 2020 and 30 June 2020 will be "temporarily voided" where a company cannot pay its bills due to coronavirus. This period is subject to review and possibly extension (as is the case with the current ban on forfeiture).
We lack detail here, however, as to date the announcement has not been fleshed out with additional information and no legislation has been passed. We do not know the procedure that will result in a statutory demand being declared void - will an application to court be required, or will it simply be the case that any demand issued will automatically be declared void? If the latter, then how will it be decided that the debt cannot be paid due to coronavirus? Many landlords are still trying to recover arrears from the December 2019 quarter; how would these changes affect them?
Until further guidance or legislation is issued a lot of uncertainty will remain. While it is still possible, technically, to issue statutory demands, we would advise landlords to be cautious when considering this approach. It is quite possible that any recipient will seek to rely on the Government announcement and argue that service of statutory demands against Government advice constitutes an abuse of process; in turn, this could result in further legal costs being incurred and, ultimately, the issued demand being rendered useless. Similarly, there may be reputational implications the landlord will need to consider and, in many cases, wish to avoid – not to mention the long-term impact that overly aggressive (and, ultimately, fruitless) action taken now may have for future landlord and tenant relations.
While we may soon be emerging from the current strict "lockdown", we are unlikely to see the enforcement position of landlords improving any time soon. This will fuel the sense of uncertainty that continues to prevail for landlords as their arsenal of protective weapons shrinks yet further. There have been mutterings in the press about landlords fighting back, but this has not yet materialised and, for now at least and in line with the zeitgeist, the Government is stepping in to shield tenants from the grave consequences of the crisis.
In general then, and perhaps even more than before with the June quarter just around the corner, our previous comments stand and we suspect that, where possible, landlords will be best served by taking a long-term view and trying to work with tenants to reach acceptable solutions. Landlord and tenant relations are key to the development of successful investments and, as with so much in life, patience and flexibility (on both sides) are the key to the development of successful relationships.
If you require further information about anything covered in this briefing, please contact Mark Gauguier, Jo Ord, or your usual contact at the firm on +44 (0)20 3375 7000.
This publication is a general summary of the law. It should not replace legal advice tailored to your specific circumstances.
© Farrer & Co LLP, May 2020