Coronavirus: Immediate changes and long term shifts
Insight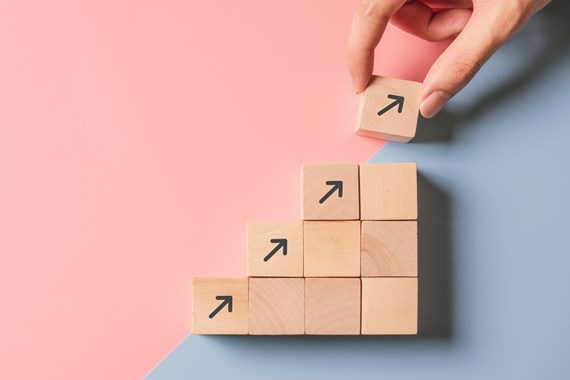 It has taken some time for the dust to settle from the immediate disturbance caused by COVID-19, but trustees and their advisers appear now to be getting used to the "new normal" of video meetings, working remotely and dealing with the invasion of children (and pets!) into home offices. We set out below some reflections on the immediate challenges posed by COVID-19 and how these can be (and, in our experience, are being) met. We then engage in some speculation as to what the future might hold.
Immediate challenges
1. The COVID-19 pandemic, and cases such as Zhang v DBS Bank, demonstrate that the landscape within which trustees, beneficiaries and their advisers are operating can change suddenly. Investments can fall abruptly, and previous agreements can come unstuck. It seems likely that there will be further sudden shifts resulting from unexpected events in the future. The potential risks and challenges posed by such shifts will need to be borne in mind by trustees and their advisers.
2. There is clearly an immediate need for robust reviews and ongoing monitoring of portfolios, cash and trading positions and financial obligations, and investment strategies. But communicating the information and strategies to key decision-makers in a comprehensible way, and keeping detailed records (especially where defensive decisions and/or investment opportunities arise quickly) will be vital in addressing issues that may arise in the future. Where trust assets have suffered losses, ideally a consensus can be reached and recorded among key decision-makers as to steps that can be taken to mitigate further loss to trust assets.
3. "Anti-Bartlett clauses" can, of course, limit duties to supervise and interfere in the management of underlying companies but reliance on these may not be a complete answer especially in times of stress. This is particularly so where there is already a level of oversight and management, as trustees may be increasing their involvement. There is always a delicate balance to be kept between protecting the value of the trust's investment, acting in the best interests of the beneficiaries (who may have solvency or at least liquidity issues of their own), supporting the directors and employees and keeping in mind the family's wishes in relation to a "jewel in the crown" family business. This balance may be even harder to achieve at present.
4. Trustees will remain liable to creditors and under commercial contracts and will be concerned as to whether diminished trust funds and cash flow issues allow them to meet their obligations fully. Can the terms of outstanding loans or contracts be revisited? Where trustees are pressing on with transactions, is there heightened counterparty risk and does thought therefore need to be given to further protections over and above limited recourse provisions?
5. In practical terms, where settlors or third parties are used to giving guidance to trustees or are entitled to exercise powers under the trust deed, do they retain the physical and mental capacity to do so (and how should the trustees satisfy themselves that this is the case)? Other practical issues that have arisen as a result of "lockdown" are examined elsewhere in this briefing.
Looking to the future
COVID-19 has undeniably changed perceptions and expectations:
A challenge to globalization?
People have become used to drastically reduced travel and a more local lifestyle. Will those changes persist and, if so, could they change perceptions as to how families wish to structure and manage their wealth? In other words, will we see a return to "simplicity" and a decline in a globalized way of thinking and acting?
Tax rises
As the financial impact of the central assistance provided to businesses and populations across the world becomes clear, governments around the world will no doubt look to widen tax nets further. That is an inevitability. The only question is how they will do so. In the UK, for instance, there is speculation that capital gains tax rates (currently low in historic terms) could increase.
Is tax the new philanthropy?
If populations and governments come to expect greater state aid, will this have reputational implications for clients and the way they structure their wealth? With a new appreciation of the "welfare state" might clients start to see paying taxes as a kind of philanthropy, and therefore to be embraced rather than mitigated? This will only reinforce a trend which we are all already seeing in attitudes to tax and structuring.
We are all in it together
COVID-19 is a virus which (as the UK Prime Minister and numerous celebrities have discovered) does not discriminate. Will this have an impact on how beneficiaries and clients look at the world and lead to further interest in funding for issues such as climate change, poverty relief, health care etc?
Big government and data
Similarly, there is a renewed appreciation for what governments can (and, in a crisis, must) do. In numerous countries (including most recently the UK) we are seeing measures such as tracking apps being implemented in a way which, only a few weeks ago, would have looked like an unacceptable breach of our privacy and data rights. Police are also being given unprecedented powers. Will this result in a more permanent shift in society's willingness to tolerate "Big Government", and what impact will this have on ownership registers, tax collection etc?
A new way of measuring wealth?
With COVID-19 prompting wide-spread reflection and introspection, will there be a renewed emphasis on broader goals such as happiness and fulfilment, rather than just on the narrower pursuit of financial gain? Trustees may have to re-calibrate the ways in which they meet their duties beyond mere financial measures.
This is all speculation on our part. We hope the pandemic will, in a few months' time, be a thing of the past. But what is clear is that some consequences will be far-reaching and permanent. We will be providing further thoughts in relation to these points in due course.
If you require further information about anything covered in this briefing, please contact Russell Cohen, Adam Carvalho, or your usual contact at the firm on +44 (0)20 3375 7000.
This publication is a general summary of the law. It should not replace legal advice tailored to your specific circumstances.
© Farrer & Co LLP, May 2020