Coronavirus: safeguarding vulnerable children
Insight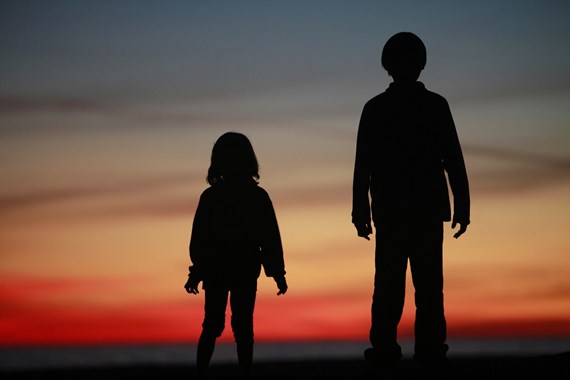 Introduction

It may be years before we fully understand the human, social and economic consequences of the current coronavirus crisis, and each day brings new and distressing stories of hardship. One thing we do know is that it is those members of our society already living marginalised and precarious lives who are suffering and are likely to suffer the most. This, of course, includes our vulnerable children and young people [1], many of whom rely on state and/or charitable support to meet their basic needs.
Campaigners and commentators have already warned that coronavirus will expose the UK's vulnerable children to new and greater risks, and lead to a rise of those in need. As the overstretched safety nets of school, children's social care and charitable services shut down or struggle to maintain vital provision amid social distancing, growing demand and diminishing resources, many vulnerable children may be left without the support they need to keep them safe.
The Government has issued a raft of new guidance in an effort to protect vulnerable children and to help those in the sector navigate this new and extremely challenging reality [2]. The overriding message is one of flexibility and pragmatism, encouraging schools [3] and organisations to prioritise the most vulnerable and assess risk along the way. The guidance also acknowledges the unknowns, and it is clear that all those involved in safeguarding vulnerable children must, more than ever, collaborate and share expertise to reduce service disruption, and anticipate and prepare for new challenges as the situation evolves.
Drawing on the latest Government guidance, experiences shared by our clients and contacts working in the sector, and the expertise of individuals dealing with this crisis on the ground, we explore the plight of vulnerable children, challenges faced by those working with/trying to support them, and the solutions and resources available to achieve the best outcomes for those children.
Who is vulnerable?
The Government definition

Government guidance on vulnerable children and young people (19 April 2020) defines "vulnerable children" as those:
assessed as being in need under section 17 of the Children Act 1989, including children who have a child in need plan, a child protection plan or who are a looked after child;


who have an education, health and care (EHC) plan whose needs cannot be met safely in the home environment; or


assessed as otherwise vulnerable by educational providers or local authorities (including children's social care services), and who are therefore in need of continued education provision.
The guidance explains that attending an education provision is an important protective factor for many vulnerable children. It states that children with an EHC plan should continue to be offered a school place, unless it is decided that their needs can be met at home. Children with profound and multiple learning difficulties, and/or those receiving extensive personal care support, are unlikely to be able to have their needs met at home. This assessment should be made by the school in consultation with the local authority and parents.
It is also expected that children who are being supported by children's social care will continue to be visited by their social worker and will also be eligible to attend an education setting. Where a child needs to self-isolate for whatever reason, local authorities will be expected to prioritise support to the most vulnerable, including making home visits where needed.
However, the Department for Education has confirmed that only 5 per cent of children identified as vulnerable are attending school. The reasons for this will undoubtedly be various and complex – perhaps ranging from fears about coronavirus, having caring responsibilities at home, to transports issues, through to children being criminally and/or sexually exploited – for example, being drawn into gang activity and county lines.
Falling between the gaps

There are of course also many children who fall outside the Government definition of vulnerable, but who nonetheless may receive (significant levels of) support from or through their educational setting - which may provide their key source of security and pastoral support, and their main meal of the day. Under the Government's new guidance, these children would not automatically be eligible for a school place.
The Government guidance recognises that schools may want to continue to offer places to these children. It encourages those at the school familiar with the child's situation to exercise discretion when allocating resources to ensure those who are the most in need are supported, in liaison with children's social care and parents.
However, the schools which are still open are functioning with skeleton staff, and although the Government has committed a further £1.6 billion to local authorities to help during the crisis and is inviting former social workers to re-register, with children's social care services reporting an existing shortfall of £3.1 billion funding by 2025 (just to maintain existing demand), these additional resources plainly will not go far enough. We also know that the Children's Commissioner for England Anne Longfield estimates that around 1.6 million children in England are at significant risk yet on the edge of social services' attention, and so are currently receiving patchy or no support from them. There will also be children who are supported by charities, some of which may struggle (as explained below) to continue to provide them with the same, or any, support.
In addition, there will be children whose needs may either not have been identified prior to the crisis, or may not come to the attention of their school, children's social care or an organisation with which they may be engaging during the crisis, and which may escalate in terms of severity and complexity [4]. One sports organisation has told us that they are seeing children in families who are suddenly struggling because parents are furloughed or self-employed, and their income has significantly dropped "but are too proud or embarrassed to ask for help".
As a result, there is concern that many vulnerable children may not be supported – adequately or at all - during this crisis.
Plight of vulnerable children – key themes
Poverty

Commentators warn that the inevitable economic downturn and rising unemployment will increase the number of children living in poverty in the UK, possibly to more than 5 million children by 2022. For families already struggling to meet household costs, and who are reliant on schools to provide at least one hot meal for their children, economic instability and school closures are serious concerns. We know schools are able to issue food vouchers to those eligible for free school meals (around £15 per week per child), however some worry that this is not enough to cover supermarket costs, does not meet other key needs, and that there is no mechanism in place to reliably monitor how these vouchers are spent. The risk to children who are living in poverty will increase as families struggle with the financial impact on the economy.
Abuse in the home
For many children, home is not a place of stability and security. There has already been a reported rise in domestic abuse incidents since the Coronavirus outbreak, and children risk becoming victims of or witnesses to violence in the home. Julie Dugdale of Barnardo's has warned that the risk to children living with domestic violence will increase as children and families face pressures of being confined at home, without external scrutiny or support. Similarly, Julie Dugdale highlights that those suffering familial child sexual abuse will face increased risk due to lockdown and the lack of contact with professionals at school or in the community; reporting by agencies is likely to reduce and there will be an increased reliance on reporting by the general public.
Mental and physical health
For vulnerable children already experiencing poor mental health, any number of risk factors – including, for example, fear and anxiety associated with coronavirus itself, and the pressures of isolation in homes that may be over-crowded and lack outdoor space – could have a severe impact on it. As highlighted above, there will also be children who struggle with anxiety or who have poor mental health who may deteriorate during the crisis, and who may develop unidentified and unmet needs. Experts predict that cases of self-harm, eating disorders and suicide risk may increase. Julie Dugdale of Barnardo's warns that the physical health of vulnerable children may also suffer, with fewer seeking medical support. [5]
Losing contact
We know that some vulnerable children who are not attending school, and/or continuing to engage with social care or support from other organisations, are "dropping off the radar" as some professionals and support workers struggle to maintain regular contact with them. Worse still, some are disappearing. Many vulnerable children attend groups and activities outside of school, including participating in sports and games. As these types of activities cannot move online, some face losing support, structure, and a safe space to socialise. We have been told by one sports organisation that although training has stopped, coaches have remained in daily contact with their players, and are setting tasks and exercises that can be done at home. Some vulnerable children do not of course have access to technology, and/or a reliable means of communication, and may not come to the attention of or be virtually contactable by those who are able to support them, although the Government has offered technological support to children who have a social worker (see below).
The consequences for vulnerable children of losing their support network could be severe. Lack of relational contact and care - critical for these children – as well as structure and supervision, could see more losing regular contact or going missing altogether, and potentially suffering intra-familial abuse in silence, and/or falling prey to criminal and/or sexual exploitation - for example, through involvement in gangs and county lines.
Online dangers
Staying at home means that for those children who do have access to it, many will be spending more time in the digital world, as learning, socialising and entertainment moves (even further) online. While internet access will be a lifeline for many, there are fears that excessive and/or unsupervised screen time could have a negative impact on mental health and expose children, who may not have the guidance or experience to safely navigate the web, to increased risks of child sexual exploitation, peer-on-peer abuse and youth-involved sexual imagery (or "sexting"). The National Crime Agency has warned that instances of child sexual abuse online could increase during the pandemic and has reported that offenders are already discussing opportunities over online chat forums to abuse children during the crisis. [6]
Challenges faced by schools and organisations working with vulnerable children - key themes

Monitoring attendance and flight risk
The usual attendance monitoring procedures have been suspended for schools and social workers, and the Government guidance asks that education providers follow up with parents/carers if a child is expected to attend and does not, and then liaise with social workers accordingly.
However, some vulnerable children may be attending a "cluster" or "hub" school that is new to them or they may not be in education at all. This – along with challenges highlighted above – can make it much harder for schools and/or organisations which may be working with them to continue to engage with and provide them with the necessary support. The risk of flight or becoming drawn into harmful and potentially criminal activities is a real concern, especially for older children. We have also heard about the change in behaviour of some vulnerable children due to the pressures on them and their parents and/or reduced protective factors, presenting further challenges for those working with them to provide the necessary support.
Schools and organisations can seek to maintain contact with the vulnerable children and families they support by email or phone (and we have heard of many mentoring schemes and support workers operating remotely – see below), however where children do not have (reliable) access to the internet or a phone, this can also be a real challenge.
Staff and resources
Organisations which are reliant on charitable giving and/or state support will likely face a range of serious short- and longer-term difficulties as a result of coronavirus.
Julie Dugdale of Barnardo's has told us that "The charitable sector is working all out to respond to heightened need for children and families at a time when income to charities is depleted, being particularly affected by the loss of income from the closure of the retail sector and cancellation of other key fundraising events. Furlough opportunities have been maximised to manage cash flow in many organisations which in turn means reduced capacity is available to develop new initiatives. All efforts continue to be focused on sustaining support services, and charities and the independent sector are still providing face to face support to the most vulnerable children including those in fostering, residential care, and those needing post adoption support or living in supported accommodation." Civil Society News fear a fall in donations of 48 per cent during the pandemic.
With uncertain economic futures, charities serving vulnerable children may not be able to maintain, recruit or train relevant staff. The Government's Job Retention Scheme is designed to help organisations manage cash flow and retain staff in the long-term (by paying wages while workers are furloughed). However, for many charities providing vital services to vulnerable children, furloughing is not an attractive option as staff on furlough are unable to maintain vital contact with the children they work with. For vulnerable children, relationships (where there is mutual trust and respect) are highly important and disruption to their relationships with mentors can be very distressing. During this frightening and unpredictable period, the need for consistency and stability for vulnerable children has never been more important.
In the meantime, the Government has announced a £750 million package of support for frontline charities. This will include vulnerable children's charities. It is not yet clear how much will be allocated to these charities, and when exactly these resources will become available, although the Government has suggested weeks rather than months.
Maintaining and adapting policies and procedures
The Department for Education guidance on safeguarding in schools during the pandemic clarifies that the principles of Keeping Children Safe in Education (2019) must continue to apply (and these principles can of course apply to any organisation working with children as a matter of best practice). It remains essential that educational settings stay safe for children and that:
the best interests of children should continue to come first;
if anyone has a safeguarding concern it should be acted on immediately;
a DSL or deputy should be available;
unsuitable people are not permitted to enter the children's workforce or gain access to children; and
children should continue to be protected when they are online.
Schools and organisations need to continue to identify, assess and mitigate safeguarding risk [7]. One of our clients in the sports sector has implemented a RAG rating (Red-Amber-Green) which is proving helpful during lockdown. This system categorises the needs of the children and families they work with – with red identifying those most in need. This is assessed daily and resources and support are allocated to address need accordingly.
It is clear that all schools and organisations must ensure that appropriate safeguarding measures and protocols remain in place, provide alternative means of contact (where/if possible) and reporting in the absence of direct face to face contact, and develop contingency plans if key personnel fall ill. Schools and organisations will need to be nimble and adaptive to respond as necessary throughout the crisis and anticipate potential practical problems before they arise. Prior thought should be given, for example, to the necessary action required in response to a safeguarding concern or allegation being raised about a staff member or volunteer – how will this be investigated and responded to? It is obviously critical that any such safeguarding concerns or allegations are followed up in line with the school's or organisation's safeguarding policies and in consultation with the LADO. [8]
Maintaining good safeguarding practice and ensuring that any safeguarding concerns or allegations continue to be responded to promptly and appropriately during the crisis is vital. When working in partnership with one another to support vulnerable children, schools and organisations must take steps to ensure that clear safeguarding arrangements and protocols are/remain in place between them, and are consistent with any adapted practice.
There has already been a reported 50 – 75 per cent drop in referrals to local authorities since the pandemic began, while self-referrals have risen sharply and calls to helplines including the NSPCC and Childline have also increased.
Staff and volunteer wellbeing
Another safeguarding responsibility that no school or organisation can afford to overlook is that owed to their staff and volunteers. Many will be working from home, with all the difficulties that entails (practical and otherwise), including the loss of in-person support from colleagues. Dr Rachel Carr OBE of IntoUniversity, has highlighted the challenge of maintaining staff wellbeing whilst they carry out their duty to safeguard remotely, which can be particularly emotionally draining.
Dealing with the aftermath


This is a time of increased risk and danger for many vulnerable children. When the crisis has subsided, the process of their reintegration into education and life post crisis will need careful attention. Some of those working with vulnerable children may not be aware of what they have been through during the pandemic, and the damage they may have experienced. Many vulnerable children may have difficult or potentially highly traumatic experiences to process, and may be suffering (for some, serious) deterioration in their mental and physical health.
In the absence of sufficient statutory resources in some areas, schools and organisations may be taking the lead and assuming greater (or perhaps full) responsibility for some vulnerable children. Where this is the case, it will clearly need to be reconciled.
The resources question looms large, as the country's financial future remains uncertain. It is not clear whether state and non-state sectors will have the funding and staff to meet the predicted increase in demand. The potential of many years of national austerity to pay for the rescue packages that the Government has introduced will be a serious financial consideration for charities, in addition to an uncertain economy and funding issues (as discussed above).
Solutions

Opportunities to innovate
Where possible, education and services for vulnerable children are being delivered remotely [9]. We are hearing of pastoral support, counselling and mentoring sessions taking place on Zoom, and/or over the telephone. Some religious organisations are streaming their services online, and many are mobilising to provide youth and support groups remotely. Other organisations are, for example, providing newsletters and resources to help parents and carers to keep their children engaged, informed and supported during the lockdown.
For many vulnerable children, their parents or carers may lack the educational background and/or technical know-how to provide the necessary support at home or may (as above) face other challenges. The charity IntoUniversity is encouraging the children it supports to share photos and reports about their activities, and has expanded its contact hours so that they can get in touch when they need to [10]. These steps have been taken to help the children maintain engagement with their studies, retain some structure and feel supported by the charity despite them currently not attending school or the charity's centres.
The success of innovative changes such as these will of course depend on connecting more families to the internet. The Education Secretary recently announced that certain children in England with social workers and without access to a computer will be loaned laptops and 4G routers and given access to a new online academy. This is intended to help children from disadvantaged backgrounds access educational and pastoral support during lockdown. Although undoubtedly a welcome initiative, we have been told that the Government may encounter logistical challenges with rolling this out effectively and in good time.
Lots of tailored materials are emerging to help families and children with the specific stresses and challenges caused by coronavirus, including giving parents and carers guidance on how to talk about the virus with (especially younger) children. Many excellent resources have been shared on Farrers Safeguarding Community on the Hive Learning platform, including a suite of accessible and informative posters, comics and information sheets from Phil Doorgachurn of Lime Culture.
Staff training may also need to be adapted. For example, at IntoUniversity specialised training was developed and rolled out to staff to ensure they were equipped to safeguard remotely, and to be alert and responsive to issues connected to the crisis, such as increased suicide and self-harm risks and issues around illness and death.
Effective collaboration and partnership
Numerous challenges exist; however, so do opportunities, and now there is a vital necessity for schools, the statutory sector and organisations working with children to draw together in effective collaboration and partnership, and to share their resources, expertise and experience to ensure that vulnerable children are provided with appropriate support in the short, medium and longer-term. Educational settings are being asked to pool resources and staff, and the Government guidance encourages greater communication and cooperation between schools, the local authority and healthcare providers, during the crisis.
Support from other sources can also be harnessed, and we have seen restaurants and shops donating food and stock that would otherwise go unused, as well as volunteering staff who are not currently needed in their businesses. The children at Manorfield Primary School in Tower Hamlets, for example, have for the last few weeks had school meals cooked by a team of chefs from the Dorchester Hotel and Ottolenghi restaurants.
The Charity Commission has included some advice in their recent guidance on charities potentially working with a company or business to help with coronavirus, including – for example – the need for them to check their charitable objects, and to consider any potential conflicts of interests and compatibility of the company or business with the charity's best interests, aims and purposes.
Refocusing service provision
Some organisations may consider refocusing their activities, funding and training to help meet new and pressing needs. For example – by re-directing funds to top-up food vouchers or cover the cost of utility bills, cleaning and personal hygiene products. The charity School-Home Support is providing toys, books and games to families in need to help them cope with isolation, and to support learning outside the classroom.
Conclusion

The stark and sobering reality of the potential impact of this pandemic on our country's vulnerable children, and those who work with them, is gradually becoming clearer. Many vulnerable children are being exposed to a potential range of risks, and across a spectrum of severity, to their mental, physical and/or emotional wellbeing.
A report just published by the Children's Commissioner for England (on 25 April 2020), reinforces and expands upon various issues of concern covered in this briefing. The Commissioner has called on local authorities and schools to work together to better understand which children in their area are likely to be at risk and ensure they are still being seen by professionals. The levels of deprivation described in the Commissioner's report are alarming (and are based on pre-Coronavirus figures), and she has made an urgent appeal for joined-up action from Government, local authorities, schools and other partners working with vulnerable children. Our briefing highlights the key role that effective voluntary sector and other organisations can perform in helping to provide them with the necessary support.
Meeting the needs of vulnerable children will require innovative approaches, effective collaboration and partnership, and refocussing (by some) of service provision. The resolve and dedication that will undoubtedly be required on the part of those who are in a position to be able to support them cannot be underestimated but we can all be greatly encouraged by the truly inspiring stories of resilience and determination which have emerged throughout this crisis.
We are extremely grateful to Julie Dugdale, Head of Business, Training and Consultancy, Barnardo's; Dr Jonty Clarke OBE, Executive Headteacher, The Beckmead Family of Schools, Judith Azzopardi, Deputy Executive Headteacher, The Beckmead Family of Schools; and Dr Rachel Carr OBE, CEO of IntoUniversity, for contributing their invaluable insights and expertise for this briefing.
The issues raised in this article will be discussed in more depth during a webinar we will be hosting in a few weeks' time. We will be publishing details about this and how to sign up for it soon. In the meantime, please feel free to continue the discussion and share your thoughts on our Farrers Safeguarding Community Hive Learning platform.


Appendix 1 – case study: IntoUniversity

IntoUniversity runs 31 local learning centres across 13 towns and cities in England in the heart of some of the UK's poorest neighbourhoods. Last academic year, we worked with over 42,500 young people aged between 7-18. At each local centre, IntoUniversity staff provide a programme of educational support alongside pastoral care. As an organisation working at the grassroots, in 'normal' circumstances we typically respond to an average of 540 monthly safeguarding updates managing new and ongoing concerns across the full spectrum of abuse from self-harm to neglect to hunger to physical abuse.

IntoUniversity closed its centres on Friday 20 March following school closures and Government guidelines. Broadly, there are two groups of young people about whom we now have particular concerns (and these groups overlap). First, those young people who are already identified as vulnerable because of pre-existing child protection concerns logged on our system and normally monitored in centre by our staff teams with the support of the Safeguarding Team. Second, those young people who are at risk by virtue of their home circumstances during lockdown whether that be because they are newly suffering the impact of food poverty or the negative mental health impact of living in overcrowded accommodation with no outdoor space. We are yet to know the full impact of social distancing on the wellbeing of our young people but IntoUniversity has seen an increase in the number of safeguarding cases being dealt with across the network, with over 710 updates being recorded since our closure.

Managing safeguarding remotely brings particular challenges. For example, most disclosures made to our teams occur at our after-school Academic Support sessions in centre; this means staff work with the Safeguarding Team to respond to concerns while a young person remains in our care. This is no longer the case.

In the first week of our closure, a register of our most vulnerable young people was drawn up by the Safeguarding Team. A senior member of staff is in contact with these students at least twice a week as well as remaining in communication with schools and social care where appropriate as we remain committed to multi-agency work. We have implemented a system of telephone provision to offer pastoral support to students.

All delivery staff received training and guidance on the first day of closure on how to continue to safeguard our young people whilst delivering our programmes remotely. The training equipped staff with questioning tools to assess if a young person is at risk of harm and staff continue to report, record and follow up on all safeguarding concerns. Staff were also trained in how to deal with young people who are in immediate danger or experiencing thoughts of suicide or self-harm in response to prolonged isolation. It also quickly became apparent that we need to be nimble in our response to new circumstances impacting on safeguarding. For example, staff are now trained in how to respond to and signpost to other services when a parent or young person tells us a family member is in intensive care or has died.

A further challenge of safeguarding during closure is maintaining staff wellbeing whilst teams complete their duty to safeguard remotely, which can be particularly emotionally draining. IntoUniversity has provided training to all managers on supporting their team's wellbeing as well as offering an external employee assistance telephone number and a personal health questionnaire with professional support for those who need to take it up.

Appendix 2 – useful resources

Footnotes

[1] Children and young people up to the age of 25 with an education, health and care (EHC) plan in place fall within the Government's definition of "vulnerable children". This article uses the term "vulnerable children" to include them, along with children and young people up to the age of 25 who may fall outside the Government's definition but are nonetheless considered to be vulnerable.

[2] A list of useful resources can be found at Appendix 2.

[3] This article uses the term "school" to include schools and colleges.

[4] Dr Mike McPhillips shared examples of such cases during the webinar hosted by the Safeguarding Unit on 22.04.2020 – a link to the recording can be found here.

[5] Our Safeguarding Unit has published an article looking specifically at maintaining mental health and wellbeing during the crisis, and hosted a webinar on 22.04.2020 discussing the topic with Dr Mike McPhillips, the recording of which can be found here.

[6] The Government guidance details the support available for parents and carers to help keep children safe online.

[7] Our Safeguarding Unit has published an article which focuses on assessing risk during the Coronavirus crisis, including a template Safeguarding Risk Register.

[8] A recent article published by our Safeguarding Unit, although not specifically with a safeguarding case in mind, demonstrates that investigations can still go ahead despite the pandemic, and highlights the issues to consider when handling virtual investigations.

[9] There are risks and challenges around working with children online, and our Safeguarding Unit has published a an article on safeguarding and wellbeing in remote learning environments, including reference to useful resources and best practice.

[10] See Case Study at Appendix 1.

[11] This guidance signposts to further sources of support for parents/carers and young people, including Shout, The Mix, ChildLine and Young Minds.

If you require further information about anything covered in this briefing, please contact Adele Eastman, Sophia Coles, or your usual contact at the firm on +44 (0)20 3375 7000.

This publication is a general summary of the law. It should not replace legal advice tailored to your specific circumstances.

© Farrer & Co LLP, April 2020
Back to

top