Coronavirus: Virtual workplace investigations - critical points for businesses
Insight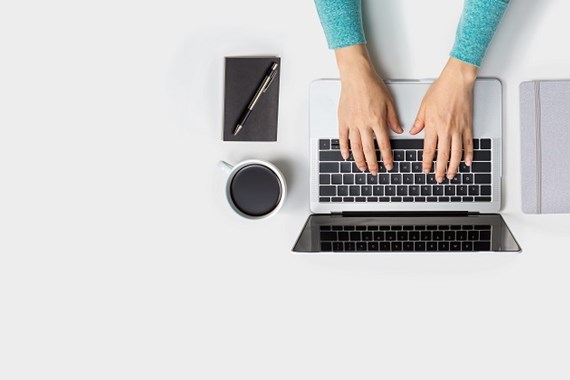 The COVID-19 pandemic has given rise to a multitude of issues for HR and employee relations professionals, as employers around the world adapt to new ways of working. Some of these issues are new entirely, like the question of furlough under the Coronavirus Job Retention Scheme (see our various blogs for this). Others concern how best to maintain a sense of "business as usual" in what are uncharted waters.

The question of workplace investigations falls into that latter category. While there is bound to be a temptation to postpone investigations until a return to normality, this could prove challenging later on for these reasons:
An unreasonable delay in carrying out a grievance or disciplinary investigation and procedure may amount to a breach of the ACAS Code of Practice with the potential for a 25 per cent uplift to be ordered in respect of an award in Employment Tribunal proceedings. At the extreme, such a delay may provide the basis of a claim for a constructive unfair dismissal.


Delaying the process may result in an employer missing the opportunity to deal with a matter swiftly and effectively, before a situation deteriorates further. This is particularly true in the case of grievances and is even more pertinent in what is a volatile and uncertain time for employees.


In circumstances where there is considerable uncertainty as to when workplace normality will return (and when it does return a multitude of other issues to deal with and consider when reopening the workplace), postponing these matters may simply result in employers creating a considerable backlog of work for themselves when individuals do return to work.


Failing to progress an employee's grievance or communicate effectively may cause a deterioration in the mental health of staff, who are already more vulnerable due to the social isolation of lockdown. Where a mental health condition amounts to a disability, satellite disability discrimination claims may arise. That said for certain types of disabilities, it may be argued that delaying the investigation until the matter can be conducted in person amounts to a reasonable adjustment under the Equality Act 2010, so employers should be careful to ensure that participants are not being disadvantaged by conducting the process remotely (and should give them the opportunity to indicate if they consider this to be the case).
In some cases, it may therefore be in everyone's best interests to continue with investigations on a remote basis. This article seeks to consider some of the legal and logistical issues that will need to be in an employer's mind when seeking to conduct a disciplinary or grievance investigation remotely.

Very generally speaking, investigation meetings, interviews and eventually hearings are likely to be more effectively conducted by videoconference rather than telephone, as this is likely to make the process more personal and effective. This article therefore focuses predominantly on video interviews and meetings, but some of the points are likely to be of general application to phone calls as well.
1. Fail to prepare, prepare to fail!
Preparation is arguably even more important in relation to remote investigations (both investigatory interviews and the formal meetings themselves) than if they were taking place in person.

The following are essential considerations:

Technology – The last month has seen organisations using a range of new videoconferencing software. Employers will have their preferred platforms, but consideration should be given to which is likely to be most accessible and reliable to the employee participants to the meetings. Some apps require individuals to have software downloaded onto their own computers, whereas others allow remote access through web browsers. It may be sensible, prior to the meeting taking place, to carry out a test to ensure that all those involved (eg an employee and any representative they bring) are able to make use of and connect through the software. Experience from the civil courts is that judges are asking for test runs and also for participants to log in 10-15 minutes in advance for the hearing – the latter point may not be so suitable for an investigation meeting however.


Documents – It is vital that any relevant documents are provided well in advance and accessible to the parties involved in the investigation meeting if they are to be referred to, by the employer or the relevant employee. There may be logistical difficulties in providing documents during the meeting itself (which in turn could lead to calls for delays to meetings); some platforms such as Microsoft Teams have features intended to make this easier, so thought should be given in advance to how this issue might be handled. If there are a significant number of documents, thought should be given to how these will be provided (bearing in mind the size limitations to email); platforms such as Dropbox and OneDrive can offer solutions to potential pitfalls here. Identifying a small number of "core" documents in advance may prove sensible, so that everyone can have these easily to hand. In any event, a paginated "bundle" of documents is likely to be helpful for ease of reference.


Privacy – This is a critical issue and if there are privacy or data breaches, then expect complaints about these, DSARs and references to breaches in claims. Get advice from IT in advance. There needs to be some method of allowing conversations between participants (eg between the interviewer or members of a panel, and between employee and accompanying companion). A separate line of communication, for example by telephone or through text message / WhatsApp might be suitable between individuals in the same camp so to speak, again be very mindful of the privacy and security issues there and also consider how you will retain the documents and communication chains generated through these channels. Some videoconferencing platforms, such as Zoom, allow for "breakout rooms" within the conference itself, which could be a very useful feature.


Privilege – In a virtual investigation, where there will inevitably be a greater proliferation of recorded conversations, it is even more important for an organisation to be clear at the outset about what communication will attract legal advice privilege or litigation privilege and what will not. Remember that communications on platforms such as WhatsApp are potentially disclosable in legal proceedings so care should be taken as people tend to be much more informal when messaging on those apps.
2. Procedural fairness and legal obligations remain in force
The considerations for running an investigation meeting range from the mundanely logistical to the legally vital.

The headline point from a legal perspective is that while the matter is being conducted in a manner different to the norm (ie virtual), all the usual procedural requirements and rules of best practice apply. This includes, for example:
The statutory right to be accompanied. The attendance of an employee's companion should be given consideration at the preparatory stage, referred to above.
The need for an employee to have adequate notice of a hearing and, in the case of a disciplinary issue, sufficient detail of the charge(s) against them.
Keeping the employee informed of any developments or delays in the process. That is all the more important in the current climate, when procedures may become more protracted than would usually be the case.
The right to appeal against any outcome.
While we anticipate that Tribunals are likely to have a degree of sympathy with employers trying their level best during unprecedented times, there is unlikely to be any excuse for failing to comply with basic aspects of procedural fairness (including the ACAS Code).

Employers must also have regard to their own internal procedures and seek to apply them so far as possible in the circumstances of a remote investigation or hearing. Continuing to use, for example, template invite letters and meetings scripts is likely to help ensure that employers continue to comply with their obligations.
3. Keeping the show on the road: ensuring a smooth-running hearing
On the more logistical side, there are a few things to consider at a basic level:
Appearance – While the employer is unlikely to have much control over what the interviewee / employee wears, representatives of the employer should dress as they would if the hearing were taking place in person. Similarly, those conducting the meeting should ensure that there is an appropriately neutral background. This can help avoid arguments that the meeting wasn't formal or being taken seriously; picture this, for example, a junior female employee in a #MeToo grievance investigatory meeting with an interviewer very casually dressed – the wrong message could easily be sent.


Audio – All participants should mute their microphones when they are not speaking. Some platforms place microphones on mute as default, but in other cases participants will need to do this manually. In some instances, noise feedback can be problematic and may prove useful for participants to wear headphones to reduce this issue. Whilst many of us are working from home, try to hold key virtual meetings at times suitable to the participants avoiding children's noisy dinner times for example! Try and ensure that the meeting can be held without the distraction of family members or pets around, this is really only fair to all those involved. Finally, be aware that there is greater risk of misinterpretation of body language or tone of voice when conversations are being conducted over video so care should be taken to ensure that the employee understands what has been said, with frequent check ins to ensure clear communication. This is particularly important if any of the participants have learning difficulties, autism spectrum disorders, or mental health conditions.
Delving down slightly more into the detail of how the meeting or hearing will be run, the following points are relevant and important to consider:
Controlling proceedings – It will be important for the individual conducting the meeting to be able to control who enters the meeting, at what point, and to be able to see who is in the meeting at any given time. This is a really important mechanism for both the confidentiality and integrity of the proceedings and preventing other issues such as someone coming on to coach or prep answers for the person being interviewed. Many of the pieces of software available, including Microsoft Teams and Zoom, allow the meeting leader to do this. For this approach to work, the meeting chair should make sure that they begin the meeting in advance of the start time and allow each relevant individual into the meeting as appropriate and also that they are the last to leave the meeting too. There will be some individuals who will be particularly concerned about privacy for example, perhaps those who have raised grievances and are worried about reprisals or an individual making a complaint of harassment where the details are sensitive, personal, possibly embarrassing or indeed reputationally damaging.


Ensuring confidentiality – While most of the pieces of software currently available will show who the participants to the call are, this only reflects the users who are "dialled in". It does not account for the possibility of, for example, an individual being coached by someone off-screen (ie physically beside the individual in their home – perhaps a family member). While there is no way to prevent this issue with absolute certainty, we would suggest that the meeting leader require each person to declare at the outset that they are alone and not being assisted by anyone else (other than in a way which is legitimate, for example by a companion), and that no other person is being permitted to listen to the proceedings through their device. They should also be asked to confirm that they are not covertly recording the interview or meeting.


Making a record – As with any formal investigation process, a record should be kept of the meeting. That might be achieved through a notetaker dialling in to the call, or it might be achieved by electronically recording the meeting (some platforms automatically record and this should be checked out in advance). It will be a matter for each employer what their preferred approach is, but allowance should be made for the potential issue of technological difficulties, including the scope for subsequent challenge to the accuracy of meeting minutes attributable to a poor internet connection.
Conclusion
It is likely that a range of novel issues for consideration will arise when seeking to conduct a remote grievance or disciplinary investigation. And not all cases will be suitable for such an approach; cases where there is a language barrier, or where the participant is potentially vulnerable or has a learning difficulty, autism spectrum disorder, or mental health condition are possible examples of where a remote process may not be appropriate and careful consideration needs to be given as to whether it is appropriate to proceed with a virtual investigation at all. What is clear, however, is that investigations in general require careful planning and forethought in order to be conducted effectively and even more so with remote investigations which require a number of additional issues to be considered and resolved in advance.
Our team has extensive experience advising on the conduct of investigations (please see our Investigations Brochure).
If you require further information about anything covered in this briefing, please contact Maria Strauss or Katie Fudakowski, or your usual contact at the firm on +44 (0)20 3375 7000.
This publication is a general summary of the law. It should not replace legal advice tailored to your specific circumstances.
© Farrer & Co LLP, April 2020