COVID-19 and Construction
Insight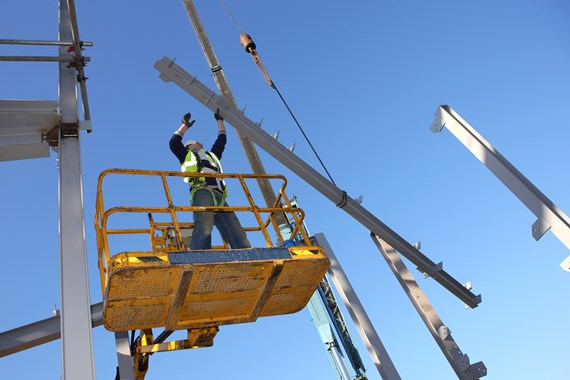 In addition to its dismal human consequences, COVID-19 has had a disastrous effect on several industries. Over the last 24 hours, the construction industry has been under specific scrutiny, following the decision by many main contractors to keep their sites open.
Should construction sites still be open?
Of all of the legal issues arising from COVID-19, this one is particularly confused, and one could be forgiven for thinking it is as much a matter of conscience as a question of law. The position remains extremely confused, to be point that some contractors have reached a diametrically opposite conclusion to their competitors.
The correct analysis is that there are many reasons which may justify the closure of a site, whether as a result of COVID-19 or otherwise, but COVID-19 has given rise to two specific problems which have afflicted many construction sites:
It is impossible for workers to undertake the works without breaching government advice about social distancing – either on site, or during travel from home to site; and


Staff shortages, caused by illness or self-isolation processes, make it impossible to progress the works safely.
It will usually be appropriate for the decision to be led by the contractor: as Principal Contractor, it has a statutory duty to manage health and safety during the works. Usually, the contractor will also owe contractual liabilities concerning health and safety risks under the building contract, as well as duties of care to its employees. However, it will usually be appropriate for the contractor to liaise with the client, and the client's health and safety adviser – the Principal Designer.
Contractual consequences
As things stand, the legal consequences of a suspension (or even a delay) caused by COVID-19 will be defined by the contracts agreed between the parties. We are not aware of any statutory intervention into building contracts - but it is conceivable this may change.
In the meantime, many contractors have claimed that they are entitled to an extension of time because COVID-19 (and the government's response to it) constitutes "force majeure". This may be correct, although it will depend on how the pandemic has affected the project in question. If it is successful in showing force majeure, the contractor will often be entitled to an extension of time to the completion date. Occasionally, it will also be entitled to recover its overheads during the period of delay, but this is less likely.
Longer term delays may lead to further consequences. Some contracts, such as those published by the JCT, provide that if the works are suspended for an extended period, either party may withdraw from the contract.
Practical measures
This is one situation where there is really no alternative but to check the terms of the building contract – and if necessary, take professional advice.
However, it will usually be in the common interests of both client and contractor to take a cooperative approach. Relatively few contracting parties negotiate building contracts with pandemics at the front of mind, so there will often be practical advantages to revisiting and reconsidering how to manage issues such as site closure, site safety, re-start timing, and financial consequences.
If you require further information about anything covered in this briefing, please contact Edward Banyard Smith , or your usual contact at the firm on +44 (0)20 3375 7000.
This publication is a general summary of the law. It should not replace legal advice tailored to your specific circumstances.
© Farrer & Co LLP, March 2020