COVID-19 Government funding for UK businesses update – further help for smaller UK businesses
Insight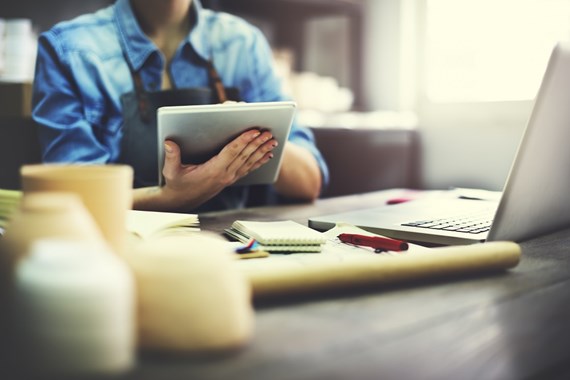 In our previous article dated 26 March 2020, which can be found here we set out the Government funding schemes announced by Chancellor Rishi Sunak on 23 March 2020 to help UK businesses survive during the COVID-19 crisis. These schemes were aimed at two different sets of companies.
To briefly recap, the first scheme, the Covid Corporate Financing Facility (CCFF), was set up for large companies with investment grade credit ratings allowing loans for up to 12 months the Bank of England buying the commercial paper issued by these companies. The second scheme, the Coronavirus Business Interruption Loan Scheme (CBILS), was put in place for SMEs (companies with a turnover under £45 million) to allow them to access Government-backed loans of up to £5 million.
The funding situation has evolved somewhat since this announcement outlining the support for UK businesses last week with over 130,000 enquiries from businesses across the country, according to latest figures from UK Finance, the industry group. Since the launch:
almost £1.9 billion has been provided to larger companies under CCFF with a further £1.6 billion being committed; and


more than £90 million of loans to nearly 1,000 SMEs have been approved under CBILS.
Under CBILS, banks were told that loans could only be offered to viable businesses that could not access finance on normal commercial terms. This ultimately created a funding gap as certain midsized UK companies would be ineligible for either CCFF or CBILS. In this note we explain the recent actions taken by the Government to address this funding gap in order to allow more UK businesses affected by COVID-19 to access funding under CBILS and not just those unable to get commercial funding.
Issues with CBILS
Although both schemes have received criticism in the press, the majority was directed at CBILS. The scheme was slow and complicated. It seemed to take a long time for businesses to access the cash when the Chancellor's promise was that "any good business in financial difficulty who needs access to cash to pay their rent, the salaries of their employees, pay suppliers, or purchase stock, will be able to access a Government-backed loan, on attractive terms." That promise, unfortunately, was not the reality.
Reports indicate that banks quickly became overwhelmed by the huge amount of interest in CBILS. Banks have found it difficult to keep up with the sheer volume of calls and queries about the scheme. Many businesses that managed to get through were being told they were ineligible for the scheme, or the offers received were giving the banks too much control and were trying to push them towards standard interest-bearing loans (some with unfavourable rates), which was the result of banks complying with the strict interpretation of the Government rules for CBILS.
In addition, businesses wanting to borrow more than £250,000 were being told that directors must sign personal guarantees, meaning if the company cannot keep up its repayments due to a prolonged shutdown, their personal property/assets (including personal savings, shares, or holiday homes but excluding the primary residence which is protected) could be recovered. This still puts the default risk on the business and their owners, rather than the bank, (and this differs, for example, to the US Small Business Administration loan protection programme where the US Government will cover 100 per cent of any losses and no security or personal guarantees are required).
The latest statistics from UK Finance show that only 983 companies have had loans approved under CBILS out of 130,000 enquiries made since its launch.
An expanded scheme
Responding to this criticism and in an attempt to address the funding gap and bolster support for those "squeezed middle" UK companies unable to access either CCFF or CBILS, the Chancellor announced on 3 April 2020 a "revamp" of CBILS which considerably broadened the scope of the loan measures designed to keep small businesses afloat to include larger companies as well as removing some of the more punitive conditions. The changes to CBILS will mean that more businesses, such as carmakers, airports and leisure companies, will now be able to access and benefit from funding during the COVID-19 situation. This revised scheme is now called the Coronavirus Large Business Interruption Loan Scheme (CLBILS).
In a bid to maximise the support available to SMEs:
the Chancellor has now dropped the requirement that only SMEs unable to secure regular financing on commercial terms were eligible under the scheme;


the Government will now allow companies with a turnover of between £45 million and £500 million to borrow up to £25 million, 80 per cent of which will be guaranteed by the state. These loans will not be interest-free (they will be offered at commercial interest rates), but hopefully this reassurance from the Government will give banks the confidence to lend to more businesses which are impacted by COVID-19 and need the financing in order to keep operating during these challenging times;


the Government will continue to cover the first 12 months of interest and fees;


lenders are now prohibited from requesting personal guarantees for loans under £250,000 and personal guarantees will be limited to just 20 per cent of any amount outstanding on the scheme financing after any other recoveries from business assets. This will apply to finance already offered under the scheme in order to ensure that all business owners receive the same level of Government protection; and


lenders have been told to make operational changes (eg the automation of in-house systems) to speed up lending approvals.
Further details of the scheme will be announced later this month.
Commentary
The extension of the Government's loan scheme via CLBILS is a key development in getting much needed support out to businesses to help manage their cashflows during this difficult time.
It is clear that the Government have listened to the concerns of some larger businesses affected by COVID-19 and the extension of the Government's loan scheme will mean that these companies can now benefit from the national effort to ensure that the £330 billion of government support, through loans and guarantees, reaches as many businesses in need as possible during this difficult time. Many of these larger mid-tier companies make a large contribution to the UK economy, and it is heartening to see that they are getting the support from the Government that they deserve. As the saying goes, "cash is king", and getting cash to these businesses is critical.
As against this, these are still loans. Businesses taking them out will still be 100 per cent liable for the debt, and the Government has not capped the interest rates banks can charge even though they are able to borrow at close to 0 per cent. It will therefore be critical to see how quickly and how many businesses successfully obtain Government funding under the revised scheme in the coming days and weeks and whether the changes are working and whether, at the end of day, the changes work for UK businesses and their stakeholders.
If you require further information about anything covered in this briefing, please contact Simon Ward, Peter O'Connell, Suzanne Conticelli or your usual contact at the firm on +44 (0)20 3375 7000.
This publication is a general summary of the law. It should not replace legal advice tailored to your specific circumstances.
© Farrer & Co LLP, April 2020