"Debtquity": is this the time for the resurgence of equity?
Insight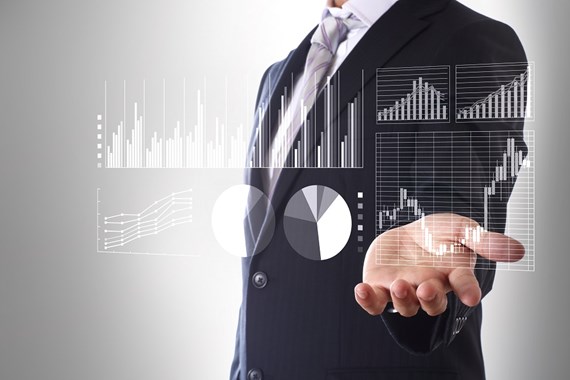 As businesses of all sizes and across all sectors in the UK face a significant cash squeeze in the coming month, attention has, quite rightly, been on the access to the funding schemes and tax deferral schemes that the Government has announced (see our previous business updates here). However, as businesses are acutely aware, access to the funding schemes such as the Coronavirus Business Interruption Loan Scheme (CBILS) and the Covid Corporate Finance Facility (CCFF) are highly dependent on the banks distributing, and having the resources to facilitate, the funding that is available. Founders and managers of businesses will also be weighing up accessing the funding to continue to trade and the fact that what is being offered are (in most cases, secured) loans with interest rates being set by the banks, which will add to the liabilities on a company's already stretched balance sheet.
So the question is are businesses also looking at equity funding as an alternative to or as a combination with accessing the loan schemes?
In this article, we look at the reason why the Government should be taking a serious look at opening up equity funding and how company boards can approach equity funding to ensure they can meet their primary objective which is to get cash into the business as quickly as possible – and to get business stability in the short term and the long term.
It is positive to see:
as reported in The Sunday Times on 5 April, that Foresight Ventures, with the support of the CBI, has written to The Treasury to ask them to consider opening up a 3i "2.0" in order to establish a government back venture capital fund of up to £5billion, to provide funding to businesses;


that the BVCA also reported government backed venture capital fund to the Government on 2 April on its findings and recommendations on funding the private equity and venture capital backed businesses; and


the Government is looking at a possible co-investment scheme through the issue of convertible loans, as reported in The Financial Times on Monday 6 April, and support is gathering for this through a funding initiative backed by Founders Forum.
Why equity rather than debt
The Government's position
The key objective of the Government is to ensure the survival of the businesses within "UK plc" that were viable before the onset of the COVID-19 outbreak. This should not just include profitable established businesses but also start-ups and early stage businesses that, although loss-making, had a viable business and funding plan. However, access to funding has now become very difficult for these businesses as their business plans and projections have been significantly undermined by the current situation and they will not qualify for the debt funding schemes to help them.
The scale of the problem cannot, as we know, be underestimated in the very near term. As against this, the banks and the British Business Bank who are providing CBILS have limited resources to review and approve loans. A second route to accessing cash would therefore be welcomed. This could be operated by those who understand taking investment risk, while being able to value the growth potential of businesses – and that is through the UK venture capital funds and other investors. If a proportion of the funding being made available by the Government could be re-distributed to venture capital and other equity funders, it would provide a much needed second channel to funding, and with the infrastructure to invest already in place.
For the company
From a company's perspective, there are clear advantages to taking on equity in this current climate. Equity will:
provide greater alignment of interests between the funder, founders and management;


it will allow the company to raise cash to manage creditor risk and mitigate wrongful trading legislation (see link to our briefing here), as any funding raised will sit behind a company's debt funders and trade creditors;


depending on the terms of the equity being offered, provide a return to the investors – but only when the company is in a position to do so and will therefore provide a longer period to trade out of this current crisis;


be quicker (with the support of the funder and the company's existing shareholders) to take on equity than a full debt package;


not subordinate the company's long term/ patient capital investors to a debt facility; and


support the governments' aims to get funding to businesses – both at early stage and at the SME level and allows investors and VCs to support "UK plc".
How to raise equity
There are a number of ways of bringing equity investment into a business and there is flexibility for a business to determine how to raise funds. For example, raising:
plain vanilla ordinary share capital: would align interests as it would treat shareholders equally on returns of capital and income (via dividends) and voting rights;


preference share capital: could be introduced which requires the investor taking preference shares to be paid out first;


cumulative, redeemable preference shares: which is a variable on issuing a class of preference shares, whereby the shares may have a fixed coupon (effectively an interest rate) that accrues on the amount invested, which is paid in priority to the other shareholders and with the shares being redeemable after a minimum investment period either at the election of the company or the shareholder; or


a convertible loan: which brings funds in as debt and debt like characteristics (including an interest rate and repayment date) but with the election to convert into equity either prior to the next funding round or on or before the repayment date.
The key is that it gives the company control – both in terms of being able to negotiate the extent of control being given to an equity investor but also, most importantly, that any returns of capital or income are subject to the maintenance of capital rules under UK company law, so that any payments can only be made on the basis of the company being profitable and having distributable profits to make these payments. This is obviously a key component of weighing up the differences between taking on debt or equity.
Action to take
A number of public companies, for example SSP Group Plc and Hays Plc, have already taken action to raise equity funding to strengthen their balance sheets.
The public company body, The Pre-emption Group, , has also recognised that equity funding at this time may need to be raised quickly and they have temporarily relaxed their recommendations on the levels of equity that can be issued as part of a placing or offer without having to offer the shares to existing shareholders first – their recommendation to investors is to consider, on a case by case basis, share issues by companies of up to 20 per cent of the issued share capital of a company (rather than 5 per cent for general corporate purposes and 5 per cent for specified acquisitions and investments under their Statement of Principles).
For private companies:
Speak to your current investors. They may be willing to support you for the reasons above. Private investors, entering the new tax year, may also be able to mitigate their risk by taking their shares through the enterprise investment scheme (EIS) whereby the investor can benefit from a 30 per cent income tax relief on their investment and a capital gains tax free disposal (up to £1million);


consider how much you need to raise and your valuation based on your previous projections and plans in addition to providing enough working capital for the near term;


check whether your company's articles of association or shareholders agreement has pre-emption rights for existing shareholders and what the procedures are;


for those who have venture capital funders or funders who have anti-dilution rights, see if they are willing to waive these rights in these extreme circumstances; and


be flexible and think ahead – for example, along with the above, with the right provisions, you could embed a buyback option for the shares at the election of the company, which could be exercised when the company's financial situation improves and the company is back to within its projected performance.
We recognise that decisions need to be made and need to be made quickly. The UK government has already shown it has the determination to support UK businesses during this time and we hope that it will also look at alternative measures to ensure funding can be accessed to as quickly as possible for businesses.
If you require further information about anything covered in this briefing, please contact Simon Ward, or your usual contact at the firm on +44 (0)20 3375 7000.
This publication is a general summary of the law. It should not replace legal advice tailored to your specific circumstances.
© Farrer & Co LLP, April 2020