Financial services seminar: Asset management
News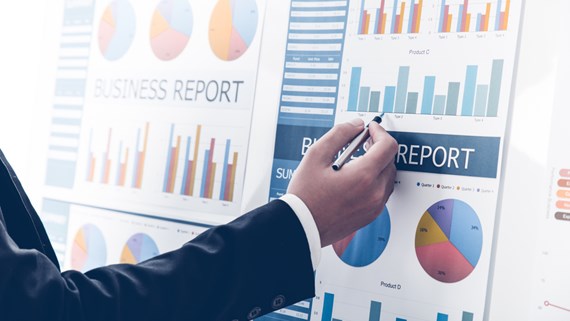 Farrer & Co's Financial Services team welcomed a group of over 60 in-house lawyers and senior executives on 19 March for the second of our 2019 seminar programme.
The seminar focused on topical regulatory developments of particular relevance to the asset management sector.
Grania Baird provided an overview of the extension of the Senior Managers & Certification Regime (SM&CR) to solo regulated firms which takes effect on 9 December 2019, setting out the proportionate application of the regime depending on the categorisation of a firm under SM&CR. Grania then considered the application of the regime to certain situations including partnerships, groups and the additional prescribed responsibility relevant to certain asset managers. She finished by covering recent announcements from the FCA in relation to the client dealing function, the role of head of legal and the new Directory.
Katy Ruddell – highlighted the key aspects relating to the fitness & propriety requirements under SM&CR, including matters to consider when carrying out a fitness & propriety assessment, how to build the assessment into a firm's recruitment and appraisal processes and what steps a firm should take if a person does not meet the required standards.
David Hunt – provided an overview of the regulatory references regime, which will apply to all firms as a result of the extension of the SM&CR. He tackled issues around the scope of requests, content, verification, record keeping and firms' additional common law obligations. He also discussed some of the trickier issues; for example, where an employee has sought to resign prior to the conclusion of an investigation and what firms should then state in any subsequent reference.
Andy Peterkin explained the process around transitioning firms currently subject to the existing approved persons regime to the SM&CR, including consideration of grandfathering of existing approved persons, identifying staff within the certification regime and arrangements for applications in progress as at 9 December 2019.
Kya Fear summarised the recent political events relating to Brexit before turning to the contingency planning that the UK has undertaken (for example, introducing onshoring regulations which will apply in the event of a hard Brexit), versus what the EU and individual member states have and have not been doing (highlighting the lack of equivalence decisions at an EU level and the introduction of ad hoc temporary regimes across member states). She concluded by referring to the FCA's stated indications that it will not be taking a strict liability approach where firms take reasonable steps to comply with their post-exit obligations.
If you would be interested in attending the final seminar in the Spring series which is taking place on 14 May 2019, please contact Christina Cronin at [email protected].