Financial services seminar: enforcement actions, and Brexit
Insight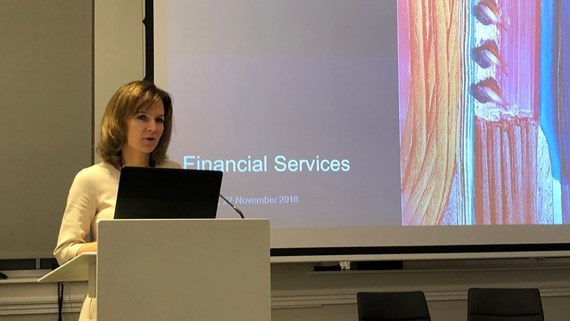 Farrer & Co's Financial Services team welcomed a group of over 70 in-house lawyers and senior executives on 27 November for the third of our autumn seminars. With little certainty in relation to Brexit there was plenty to discuss including in relation to a no deal scenario. We also looked at enforcement actions which have recently been brought against financial institutions by the regulators, and how to prepare for them.
Barrister Saima Hanif of 3 Verulam Buildings began by giving an overview about rights under, and the limitations, of legal privilege, in light of the recent SFO v Eurasian Natural Resources Corporation litigation. (For more detail, please see our recent briefing.) She then moved on to discuss the correct procedure and practices to follow if a regulated institution finds itself under FCA or PRA investigation, and how in serious cases, senior managers should go about preparing for voluntary or compelled interviews with the regulator.
Andy Peterkin went on to describe some recent enforcement cases brought against Liberty Mutual Insurance and Tesco Bank. The Liberty case involved a failure to properly monitor outsourcing arrangements, and Tesco Bank involved a failure to have a properly operating plan for responding to a cyber attack in place emphasising the need for institutions to plan for such scenarios and then to test their response plans regularly.
Grania Baird then gave an update on Brexit, including the timeline, and the messages which the UK and EU have been giving to firms regarding preparations, including for a no deal scenario and the UK's onshoring legislation. Grania then covered a number of case studies and the implications for each case study of a deal such as the withdrawal agreement and the transition period in comparison to a hard Brexit. As Grania made clear the impact on firms of a hard Brexit will depend on their particular business models and the extent to which they provide services in or into the EU. Grania confirmed that the EU currently has no plans to provide for a temporary permissions regime, unlike the UK, and local advice is likely to be needed in each relevant jurisdiction.
Brexit will no doubt continue to dominate the headlines for the remainder of 2018 and into 2019 and beyond. If you would be interested in joining us for our new programme of seminars in the spring, where we will be covering key topical issues and not just Brexit please contact Christina Cronin at [email protected].