How English civil courts and tribunals are operating during the Coronavirus outbreak
Insight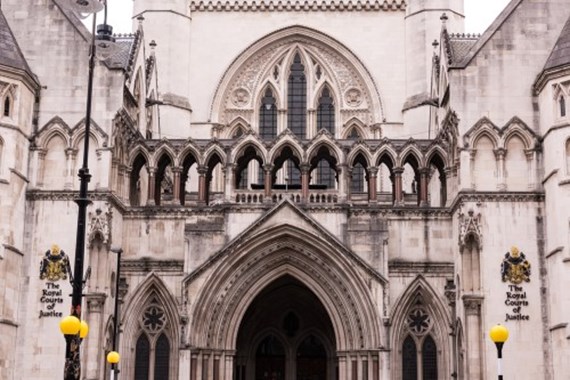 An important consideration during lockdown is how the civil court system is continuing to function. In this update, we set out how the civil courts and tribunals in England and Wales have approached this both as a matter of policy and on a case-by-case basis. The overall message is that the judiciary is determined to ensure that its work continues, with the adoption of technology ensuring that cases can be heard remotely.
Virtually business as usual? What the courts have done to address the situation
Regular guidance from the Courts and Judiciary has been issued as the situation has developed, as well as instituting some temporary rule changes. The most helpful resource for staying abreast of the latest updates is here.
Of particular note are several new practice directions, the most important of which deal with:
Public access to remotely held court hearings, which provides that Judges may order a remote hearing to be held in private if there is no practical way of allowing public access, but that any such hearing is to be recorded, and the recording made available to the public on request. The daily list of cases to be heard in court now invites members of the press to email the court if they wish to attend a remote hearing.
The ability of parties to agree longer extensions of time between themselves, which provides that parties may agree an extension of up to 56 days without formally notifying the court (rather than the previous 28 days), so long as this does not put a hearing date at risk.
The default position is that trials will be held remotely as far as possible, and it is unlikely that any civil trials will be held in-person in the foreseeable future, except in very exceptional circumstances. At present, judges do not seem persuaded to conduct trials largely on paper, preferring remote hearings instead.
The English Courts are unlikely to allow hearings to be adjourned simply because of the lockdown situation. Perhaps the most telling judgment so far is that in Re One Blackfriars Limited [2020] EWHC 845 (Ch), in which the High Court rejected an application to adjourn a five-week trial in light of the Coronavirus situation. Litigants would be ill-advised to simply assume that hearings will be pushed back. However, in some cases the English Court has been persuaded to grant a short adjournment of a hearing: see for example Municipio De Mariana v BHP Group PLC [2020] EWHC 928 (TCC).
Practitioners' experience with the courts so far
The day-to-day impact of these changes will vary from case-to-case. Certainly, this was the message recently issued by the Senior Judiciary which set out that decisions about whether to proceed with hearings remain in the hands of individual judges.
Regarding the administration of remote hearings, the onus will be on the lawyers to find technological solutions which will allow the hearings to take place effectively. It would appear (in the Commercial Court at least) that Skype for Business is now the default option unless there are legitimate reasons why it cannot be used. This is a change from what had previously been a more flexible position, under which Zoom had seemed to be emerging as the most common (and most user-friendly) choice. This is likely to be an evolving picture, and it is worth noting that the "Protocol regarding remote hearings" issued by the Civil Courts on 26 March 2020 is explicitly non-prescriptive about which platform is to be used. This is a practical matter for discussion largely between the judge's clerk in each case and the lawyers concerned. It can extend to the lawyers arranging for the necessary platform software and hardware to be provided to participants and even for witnesses to attend at another location from which to give evidence if their own hardware and broadband is insufficient. As for trial bundles, under current guidance the Commercial Court is not receiving hard copy bundles. However, based on our experience, litigants would be well-advised to be prepared for the Court to ask for them.
What happens next?
Early reports of remote hearings tend to be largely, and often enthusiastically, positive. A significant caveat to this is that, for especially sensitive hearings (especially in a family context), some have come away with a sense that the reduced formality of the proceedings was inappropriate. Nonetheless, for much of the English legal system, the virtual trial is clearly here to stay for some time. Given the (understandably) hurried way in which this has been brought in, one cannot ignore the possibility that some of these trials will be followed by appeals on the grounds of procedural fairness. Similarly, there are some areas of the English Court's business (for example, processing of foreign proceedings) which are now likely to suffer some delays. However, based on the evidence available at this stage, the early signs are that the courts are adapting well.
In terms of new cases, these can of course still be issued. Most court documents are already filed online anyway. At present, there is no proposal to suspend or extend the applicable Limitation Periods for claims. There is also the question of how a large number of civil claims, likely to arise out of the economic difficulties caused by Coronavirus, are to be handled. Some are advocating an increased focus on negotiation and mediation to resolve issues rather than resorting to the courts. It remains to be seen whether these sentiments are adopted more widely.
In the meantime, the courts in England and Wales appear to be operating with remarkable resilience. Business as usual (virtually) for the time being, then.
If you require further information about anything covered in this briefing, please contact Jolyon Connell, or your usual contact at the firm on +44 (0)20 3375 7000.
This publication is a general summary of the law. It should not replace legal advice tailored to your specific circumstances.
© Farrer & Co LLP, May 2020