Is it really the end of COVID-19 self-isolation?
Insight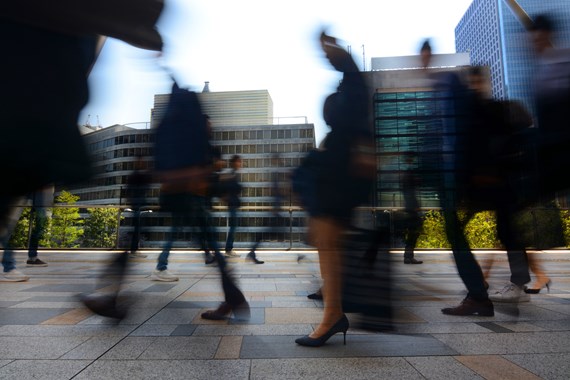 Following Boris Johnson's recent announcement, as of 24 February 2022 COVID-19 self-isolation rules in England have come to an end. England will be the first major European country to allow people who are aware that they are infected with COVID-19 to freely carry on as normal. Whilst the debate continues as to whether England is ready for the last remaining COVID-19 restriction to be ditched, what does this mean for employers who owe a fundamental duty of care towards their employees?
Employers' obligations regarding COVID-19


The government has published its COVID-19 response paper: Living with COVID-19. A summary timetable of the key employment implications is included at the end of this blog.

From 24 February 2022, the legal requirement to self-isolate following a positive test will be removed. Although anyone who tests positive will continue to be advised to stay at home for five days, this will be guidance only. From the same date, it will no longer be a criminal offence for an individual to attend the workplace if they have tested positive for COVID-19. Workers will also no longer be legally obliged to tell their employers when they are required to self-isolate.

Whilst employers should continue to follow the government's working safely guidance (and there is likely to be some guidance in respect of self-isolation), this will only remain in place until 1 April, after which it will be replaced by new public health guidance (on which the government has stated it will consult with employers, so watch this space). From 1 April, the government will also remove the health and safety requirement for employers to explicitly consider COVID-19 in their risk assessments.

The onus is therefore likely to shift on to employers to develop and implement their own policies in relation to any COVID-19 restrictions. Whilst adopting stricter rules than the government requires will be at an employer's discretion, for example requiring individuals who test positive to still work from home when they can, it is going to be important for employers to remain alert to the impact which retaining such restrictions may have on the workforce and the need for employers to strike a balance between living with COVID-19, the likely shift in attitude towards COVID-19 and keeping employees safe.

Whatever approach employers decide to take, they will still need to keep in mind any measures which can be taken to keep colleagues safe. Employers may consider, for example, as well as asking those who test positive who can work from home to do so, retaining certain safety precautions in the office, for example keeping in place rules on face-coverings, hand washing and other safety measures which may provide reassurance to employees.

Employers should also consider how they treat "clinically vulnerable" employees, and employees who live or care for others who are "clinically vulnerable", who may feel uncomfortable returning to the workplace in light of the end of the legal requirement to self-isolate (as even if an employer asks those who test positive to remain at home, there may be risks associated with the commute and other factors). For example, an employer may wish to re-evaluate their flexible and hybrid working policies in light of the legal changes (and to keep these policies under constant review in light of the changing COVID-19 landscape).

There may also be divisions among employees who have different viewpoints about attending the office if testing positive and infecting others. Employers may wish to consider ways to deal with such conflicts, for example by considering appropriate training for managers or considering appropriate amendments to grievance policies to capture such live issues.

There is the additional complication of the announcement that free testing, even for those with symptoms, will end on 1 April (subject to limited exceptions). This is likely to substantially reduce the number of individuals testing and reduce awareness of those testing positive. Employers may consider purchasing kits for employees who display symptoms and wish to take a test however at present, we don't know what the cost of testing will look like and how freely available it will be to purchase.

It is also worth noting that current statutory sick pay ("SSP") arrangements in relation to COVID-19 absences will come to an end on 24 March (the SSP Rebate Scheme closes on 17 March, and final claims must be submitted by 24 March). This returns SSP rules to those in place pre-pandemic, removing the right to SSP from day one if people are unable to work because they are sick or self-isolating because of COVID-19 and marking the end of SSP for asymptomatic employees.

It is important to remember that for some employers (and employees), the end of the legal requirement to self-isolate as a result of a positive COVID-19 test may be a welcomed change; for others, it may feel too soon for the offices to revert back to the pre-pandemic world. It is therefore important for employers to maintain clear and up-to-date policies and to remain aware of its workforce's attitude to the virus which may have a longer-lasting impact on the workplace than anyone ever envisaged.
Living with COVID-19 – timetable of employment implications


24 February 2022


Legal requirement to self-isolate ends.


It is no longer a criminal offence to attend the workplace after a positive COVID-19 test.


Workers are no longer obliged to tell employers they are required to self-isolate.
24 March 2022


COVID-19 provisions regarding Statutory Sick Pay will end.
1 April 2022


Free universal testing will end.


Employers will no longer need to explicitly consider COVID-19 in their risk assessments.


Existing Working Safely guidance will be replaced with new public health guidance.
If you require further information about anything covered in this briefing, please contact Marianne Kemp or your usual contact at the firm on +44 (0)20 3375 7000.

This publication is a general summary of the law. It should not replace legal advice tailored to your specific circumstances.

© Farrer & Co LLP, February 2022