Joy to the student world, the travel window has opened. But what kind of press coverage might the end of term bring?
Insight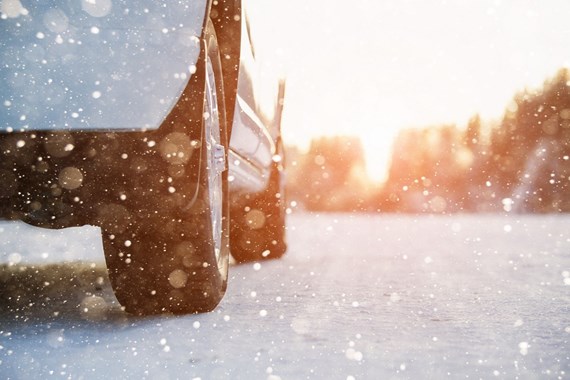 After a second lockdown cooped up in halls or shared houses staring at a computer screen, UK students can now travel home for Christmas.
Following the end of the national lockdown restrictions, they are allowed to leave on staggered departure dates set by universities, between Thursday 3 December to Wednesday 9 December, in what has been dubbed "the student travel window".
The idea is that, having just spent four weeks in relative isolation, the risk of transmitting the virus to family and friends back home will be reduced, and a sudden end-of-term mass exodus will be avoided. The "window" is also designed to fall so that anyone having to self-isolate will be freed up by Christmas.
Voluntary mass-testing for students is also in motion at some Universities. Those who agree to be tested will take two Covid tests three days apart – with those testing negative expected to leave within 24 hours.
It all sounds good in theory – but with more than 9000 students testing positive so far, and Universities already facing unprecedented press attention as a result of Covid-related issues, many press offices are bracing themselves for the inevitable renewed scrutiny that will come with the end of a term like no other and millions of students re-joining their families and communities.
As some two million undergrads pack their bags, while some prepare to stick it out on campus, Athalie Matthews, a senior associate in the Reputation Management team, looks at what the likely media focus points might be and how they can be managed or avoided.
Silent Night (all is calm = all is alright)


There is nothing quite like an illegal student party for attracting media attention - with nightmare headlines such as "Nottingham party students fined £40k 'putting lives at risk"(BBC, 22 October) and "UEA students fined £10,000 for Norwich house party" coming thick and fast at the start of the autumn term. But throw the Christmas season into the mix and the media cocktail could become even stronger. Hopefully the large fines administered so far will act as a deterrent, but clear and constant communication of rules and sanctions – and prompt enforcement – will remain vital as students start to decompress, disperse and, inevitably, drink more. If parties or illegal gatherings spring up, then swift action to suspend the culprits and launching an investigation tends to help with damage limitation.
Deck the Halls for those left behind


Whilst most students will probably want to leave and be able to do so, there will inevitably be many who can't – whether due to having the virus, being in self-isolation or being a foreign student unable to travel home.
Therefore, any efforts which HE institutions can make to put up Christmas decorations and make things a little more cheerful for the minority forced to remain is likely to generate levels of goodwill – and positive social media coverage - which will far outweigh the relatively small cost.
Conversely, erecting barriers – even for security outside term time – is likely to go down very badly and is best avoided. The press has so far pounced on any suggestion of students being "imprisoned" on campus. Headlines have ranged from: "Abandoned and isolated: the lonely students at Covid University" (Telegraph online), "At least in prison you can go outside". In November a furore erupted over the erection of metal fences at the University of Manchester, resulting in widespread television coverage of students ripping them down and headlines like: "Manchester students tear down 'prison-like' metal fencing erected by University".
Glad tidings? Don't mess with messages, especially if they're festive


A lot of bad publicity was generated when some Universities – and police forces – demanded that locked down students remove messages posted in the windows of their halls. These were on the whole completely harmless – saying things like: "I hate my flatmate", "help" and "I'm claustrophobic" - and in the end, those issuing the edicts just looked heartless and heavy-handed.
Scrooge or Good Samaritan?


Festive food parcels for students in isolation or payments for food are likely to be particularly welcome over the Christmas period, and may actually be a necessity in view of shop and restaurant closures. Advance planning in terms of likely numbers, costing and cultural appropriateness will be vital to avoid a re-run of headlines like: "Student anger over 'junk' food parcels in isolation" and "Self-isolating students being charged £17.95 a day for food parcels that 'cost £4 to make'". Universities should bear in mind that whatever sustenance they provide will probably end up on Instagram – so the contents of that box could have major consequences for an institution's brand. Photos of out-of-date sandwiches or a "breakfast" parcel of bread and butter might end up costing a lot more than their cost price in terms of reputation, especially over the season of goodwill. Decent quality and quantity and a smattering of festive fayre are bound to be a wiser investment.
Watch the flocks (especially this year)


It is a sad reality that Christmas will be particularly hard for many this year – and young people who may have to spend it away from their usual support network of friends and family could be some of the worst affected. As Universities UK has put it: "Covid-19 has brought unprecedented challenges for both students and staff. Dislocation from campus communities, feelings of loneliness and isolation, bereavement, and loss can all have an impact on our wellbeing and mental health." Add to that the usual stresses and strains of the festive season compounded by money worries caused by a lack of holiday jobs, and it is not hard to see how depression and anxiety could sky-rocket. Making adequate provision for mental health support, ensuring student crisis helplines are manned and having some pastoral staff on hand over the holiday period is therefore likely to be more important than ever, from both a safeguarding and a reputational point of view. Initiatives to maintain student engagement over the holiday period could also be crucial amid fears of a huge drop-out rate.
New Year, new pandemic-response rankings?


If lockdowns around the world continue, attracting new students in autumn 2021 is going to be tough - and it will be even harder to get them onto campus. This will be especially so with foreign students who pay higher fees and are a huge source of income, with undergraduate students from outside the EU and UK being charged annual tuition fees as high as £58,600 instead of the standard £9,000 paid by nationals. Given how the world – and therefore the student experience – has changed, we might well see the all-important sector guides introducing ratings for managing student welfare and educational standards during the pandemic. It's worth bearing in mind that the place which Universities will ultimately occupy in the pandemic and post-pandemic pecking order will be largely decided by steps taken now.
If you require further information about anything covered in this briefing, please contact Athalie Matthews, or your usual contact at the firm on +44 (0)20 3375 7000.
This publication is a general summary of the law. It should not replace legal advice tailored to your specific circumstances.
© Farrer & Co LLP, December 2020