Landlords During Covid – July 2021 Update
Insight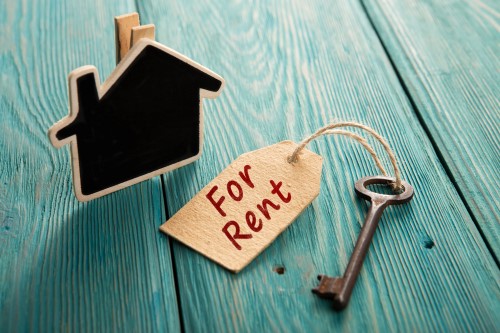 While the government's various support measures for businesses are starting to be withdrawn (rates relief, furlough, stamp duty relief) from 1 July, as was broadly anticipated, various protections available to tenants of commercial premises have been extended. This continues to restrict use of the go to tools a landlord generally relies on when seeking to encourage payment from defaulting tenants.
The key provisions are:
Forfeiture
The moratorium on landlords' ability to forfeit leases of commercial property for non-payment of rent in England, Wales and Northern Ireland documented in sections 82 and 83 of the Coronavirus Act was, on 16 June 2021, extended by a further nine months to 25 March 2022. Accordingly, in the vast majority of cases, landlords will not be able to take any action to forfeit for non-payment of rent (or other sums due under the lease) which accrued between 26 March 2020 until 25 March 2022. It is worth noting that this restriction does not apply to most leases with a term of fewer than six months, however it is not anticipated this carve out will be of much assistance to the majority of commercial landlords. During this moratorium it is not possible to waive the right to forfeit for non-payment of rent, meaning in theory that Landlords can still continue to serve rent demands without the risk of waiving a later right to forfeit. That said, the exact wording of these provisions and their application is yet to be tested. A cautious approach as to affirming the continuing existence of the lease is advised.
Forfeiture is still available for breaches of a lease which are not related to non-payment of rent (or other sums due to be paid) – so other breaches of lease should be considered carefully. If there are other breaches, it is still possible for a landlord to waive the right to forfeit in relation to those breaches, so care should be taken to ensure that nothing is done to affirm the existence of the lease if forfeiture may be an option.
CRAR
Commercial Rent Arrears Recovery has long been criticised as a less helpful replacement for the old remedy of "distress". The key area of criticism being the notice requirement which effectively could "tip off" a tenant and see them moving any items of worth from the Premises before the Landlord is able to seize such goods. CRAR is of even less use at the moment as it can only be exercised in England and Wales in relation to unpaid rent (not other costs) in the amount equal to at least 554 days' rent. In addition, it is not possible to enter unoccupied premises in order to exercise any rights under CRAR.
Statutory Demands and Winding-up Petitions
Under the Corporate Governance and Insolvency Act (which came into force on 26 June 2020) a temporary halt was imposed on the use of winding up petitions where the company was unable to pay debts due to Covid-19. This ban was due to expire on 30 June 2021, but has now been extended to 30 September 2021. This means that any statutory demands served during this period have very limited bite as no winding up petition can be presented before 30 September 2021 unless the creditor has reasonable grounds to believe that either: i) Covid-19 has had no financial effect on the debtor or ii) the debtor would have been unable to pay its debts even if Covid-19 had not had a financial effect on it. Given the wide ranging reach of the pandemic's financial implications it is our view that most tenants will be able to mount an argument that Covid-19 is in part to blame for failure to meet debts. That said, where a tenant has a very long standing history of significant failed payments which pre-date the pandemic, a landlord may be able to persuade the court that insolvency was inevitable notwithstanding the pandemic.
Debt Claims
These remain possible, a landlord can still send the required pre-action correspondence and commence a court claim for an unpaid debt. While individual cases will turn on the terms of the individual leases at hand, recent caselaw suggests landlords will be successful in bringing an action for a summary judgement finding that unpaid rent ought be paid. However, the courts are currently very overworked meaning such claims (even for summary judgement) will progress very slowly and enforcing any judgement which may eventually be awarded will take time. One benefit in obtaining a judgement for the sum of outstanding payments under a lease may be to secure a higher rate of interest, however, should the tenant be facing insolvency such victories are likely to be pyrrhic.
There also remain a number of more practical issues in property management. Depending on the terms of the lease, landlords may need to provide additional services to ensure that the let premises can be safely used; this cost may potentially be charged to the tenant (most likely via the lease's service charge provisions). In terms of the bigger picture (setting aside the important issue of immediate cash flow) the landlord's position is perhaps a little more positive. Commentators are broadly agreed that, generally speaking, Leases will not be considered frustrated if buildings needed to close / could not be used because of the various government lock-downs. Also, to date, there is nothing that prevents interest accruing on unpaid rent.
While the Government is making it clear that businesses who are able to pay rent must do so, they are still emphasising the need for landlords and tenants to work together to resolve the issue of rent arrears, with the suggestion that it may be necessary for landlords to waive some of the total due or agree a long term payment plan. Where an agreement cannot be reached "the law will ensure a binding arbitration process will be put in place so that both parties can come to a formal agreement" (.gov website). Very little has been said about how such a scheme will operate, nor the law that will put this into place. Currently both parties need to consent to an arbitration before they can be bound by its terms – it appears the Government is anticipating something different here, though there remains scant detail concerning how this will work in practice.
It seems patience is key here both in terms of waiting to recover rent from tenants and while waiting for further clarity regarding the Government's proposals.
If you require further information about anything covered in this briefing, please contact Jo Ord or your usual contact at the firm on +44 (0)20 3375 7000.
This publication is a general summary of the law. It should not replace legal advice tailored to your specific circumstances.
© Farrer & Co LLP, July 2021